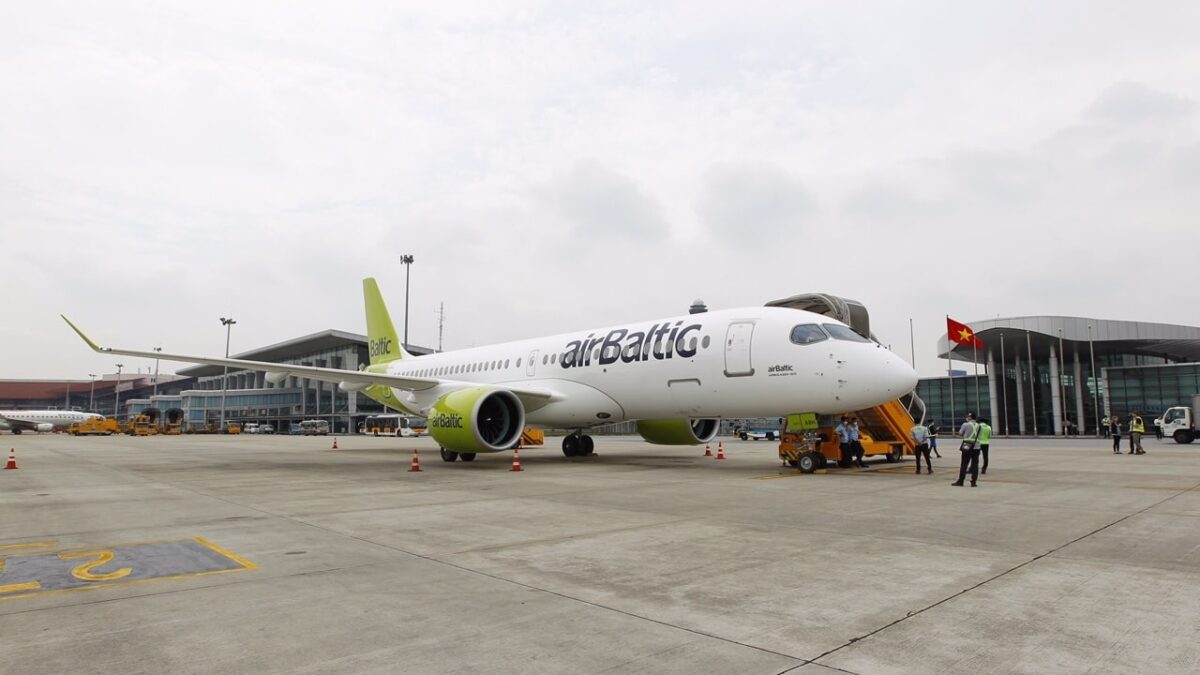 Vietnamese carrier Bamboo Airways has confirmed it is evaluating new aircraft as part of ongoing efforts to maintain a modern fleet.
The carrier says in a statement yesterday that its executives attended Airbus' A220-300 demonstration flight at Hanoi's Noi Bai International Airport on 6 May and also attended Embraer's E-190-E2 demonstration tour of Vietnam in April.
Airbus and Embraer are both competing to woo Vietnamese carriers with their latest smaller capacity jet aircraft, especially Vietnam Airlines and Bamboo Airways.
Vietnam Airlines has said publicly it wants to replace its ATR 72-500s with regional jets, while Bamboo Airways is an operator of Embraer's earlier model regional jet, the Embraer E-190.
Bamboo Airways says the fact it attended Airbus and Embraer's demonstration tours reflects its great interest and efforts to fortify its fleet and expand its network.
"Bamboo Airways has actively worked with aircraft manufacturers worldwide to comprehensively research and consolidate our fleet in both quantity and quality, thereby providing our passengers with the most fulfilling flight experience on every journey," it adds.
Airbus' demonstration tour, which used an AirBaltic A220-300, started in Australia and then went onto Singapore, Vietnam and Japan.
Bamboo Airways says that besides evaluating new narrowbodies, it is also evaluating the Boeing 777X widebody currently in development.
"[At] the Singapore Airshow, Bamboo Airways entered initial [talks] with Boeing and expressed interest in the latest fuel-efficient widebody Boeing 777X to expand its presence in Europe, Australia, and especially the US," it says without elaborating.
Bamboo Airways says it operates nearly 30 aircraft; mostly Airbus A320 family but also Boeing 787-9 and Embraer E-190.
Featured picture shows the Airbus A220-300 demonstration at Noi Bai International Airport (Source: Vietnam Economic News)
Related Stories:
Vietnam Regulator Proposes Ca Mau Airport Upgrade To Accommodate Regional Jets (26 April 2022)
Vietnam's Bamboo Airways Appoints Vice Chairman (21 April 2022)
Embraer Completes E190-E2 Demonstration Tour In Vietnam In Hunt For Sales (16 April 2022)
Top Civil Aviation Administration of Vietnam Official Leaving To Join Bamboo Airways (4 January 2022)
Vietnam's Bamboo Airways Expanding Domestic Network Using Embraer RJs Starting With Dien Bien Phu (26 August 2021)
Vietnam's Con Dao Airport In Works For Upgrading (19 August 2021)
Vietnam's Bamboo Airways Planning To Add More Embraer RJs (30 September 2020)
Davy Lim
Davy is based in Singapore. He is passionate about aviation and has flight experience in various single engine piston aircraft, gliders and seaplanes from his time in the United States. Davy holds a BA in Economics from the State University of New York in Buffalo.
Related posts
SUBSCRIBE TO OUR NEWSLETTER