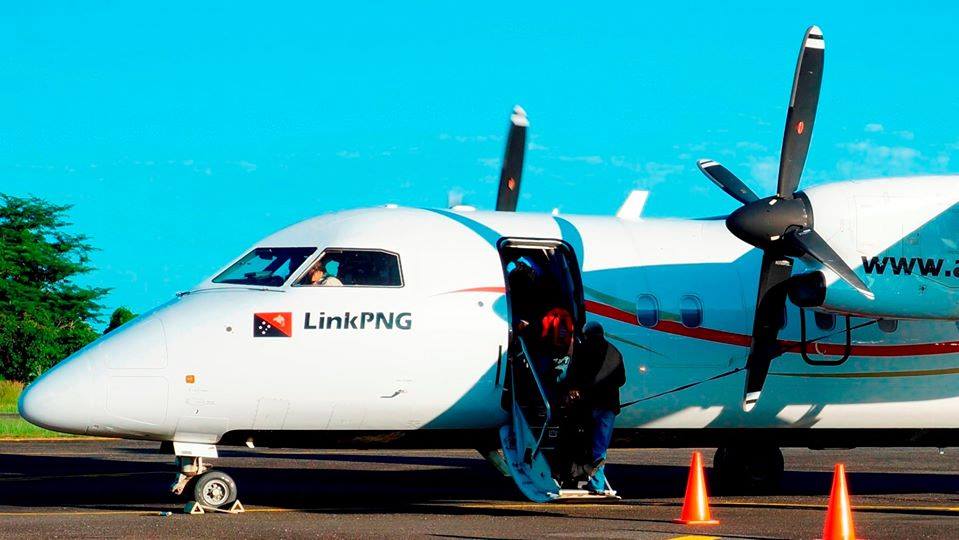 Best on the Web November (4)
Edward Eng, 25 Nov 2020
3 min

read
Thailand's Nok Air posts US$86 million Q3 loss
http://nok.listedcompany.com/misc/MDNA/20201117-nok-mdna-3q2020-en.pdf
Nok Air recorded a THB2,600 million (US$86 million) loss for 2020's third fiscal quarter, period ending 30 September, as compared to a THB2,280 million (US$75 million) loss the same period last year. The number of passengers fell 50% year-on-year to 0.94 million in the quarter, compared to 1.89 million same period last year. The airline tried to mitigate this fall by reducing available seat kilometres (ASKs) by 45% year-on-year. Passenger load factor was 67% compared to 85% same period last year. 
Nok Air management says the airline continues to be affected by international travel restrictions and while there was an increase in passenger demand quarter on quarter, industry supply rose too, causing fares and cabin factors to fall. The airline also attributed its poor financial results to the liquidation of joint-venture NokScoot and foreign exchange losses from leasing contracts.
Bangkok Airways posts US$86 million Q3 loss
https://ba.listedcompany.com/newsroom/161120201712200457E.pdf
Bangkok Airways had a THB1,585 million (US$52 million) net loss for 2020's third fiscal quarter, period ending 30 September as compared to a THB65.9 million (US$2.2 million) profit over the same period last year. It carried 187,000 passengers in the quarter, down 87% year-on-year. Available seat kilometres (ASKs) fell 90%, allowing the airline to maintain the passenger load factor at 69%, compared to 65% same period a year ago. 
Airline management says the severe reduction in flights and ASKs is because just under half of the airline's passengers are on its international flights. Bangkok Airways is also relatively diversified, with other businesses such as international cargo and its domestic airports business, it adds. 
Air Vanuatu receives US$5.29 million government guarantee
https://dailypost.vu/news/vt592m-financial-guarantee-for-air-vanuatu/article_ccdd95d4-2920-11eb-9d01-03d2fbfdea35.html
Government-owned Air Vanuatu has received a VT592 million (US$5.29 million) financial guarantee from the island nation's finance ministry. The guarantee will cover leasing other costs for its Boeing 737-800, ATR 72-600 and one De Havilland Canada Series 300 Twin Otter aircraft, according to parliamentary proceedings. The 737 is leased from Air Lease Corporation, the ATR is leased from Nordic Aviation Capital and the Twin Otter is leased from Singapore lessor Capstone Aviation, previously known as HeviLift Leasing. 
TruJet ATR 72-500 gets stuck on landing in Chennai Airport
https://timesofindia.indiatimes.com/city/chennai/snag-hit-flight-makes-emergency-landing-in-chennai/articleshow/79276699.cms
The landing gear of a TruJet ATR 72-500 collapsed when the aircraft landed at Chennai Airport.  
India's SpiceJet successfully trials Dash 8-400 mountain flight to Sikkim
https://www.telegraphindia.com/west-bengal/spicejets-trial-flight-to-sikkim-a-success/cid/1797796#:~:text=A%20Q%2D400%20Bombardier%20successfully,and%2Da%2Dhalf%20years
SpiceJet has successfully landed a De Havilland Canada Dash 8-400 turboprop in Pakyong Airport, the only airport in the Indian Himalayan state of Sikkim. This is the airline's first flight to Pakyong Airport since it stopped flights there in June 2019. 
Talofa Airways continues wait for American Samoa approval
https://www.rnz.co.nz/international/pacific-news/430762/talofa-airways-awaiting-american-samoa-approval
Samoan regional airline Talofa Airways has told the US government it has yet to start its American Samoa domestic service because it has yet to receive approvals from the American Samoa government. The airline had received a cabotage exemption from the US government to operate domestic flights in American Samoa for 30 days in October, but was unable to begin due to COVID-19-related restrictions by the American Samoa government. It is now requesting for a cabotage exemption from the US government for an additional 180 days. 
Air Niugini receives US$28 million in Asian Development Bank funding
https://www.rnz.co.nz/news/pacific/430339/png-to-transform-airline-and-other-state-enterprises-with-adb-fund
Government-owned Air Niugini has received US$28 million in funding from the Asian Development Bank, which it says will help in the airline's restructuring. The airline says it is resuming domestic flights and some international flights, following a COVID-19-related shutdown.
Photo: Air Niugini
Edward Eng
Edward is based in Singapore. He writes stories on regional aviation across the Asia-Pacific region and has a background on covering socio-political issues. Edward holds a BA (Hons) in Philosophy, Politics and Economics from the University of Warwick in the UK.
Related posts
SUBSCRIBE TO OUR NEWSLETTER