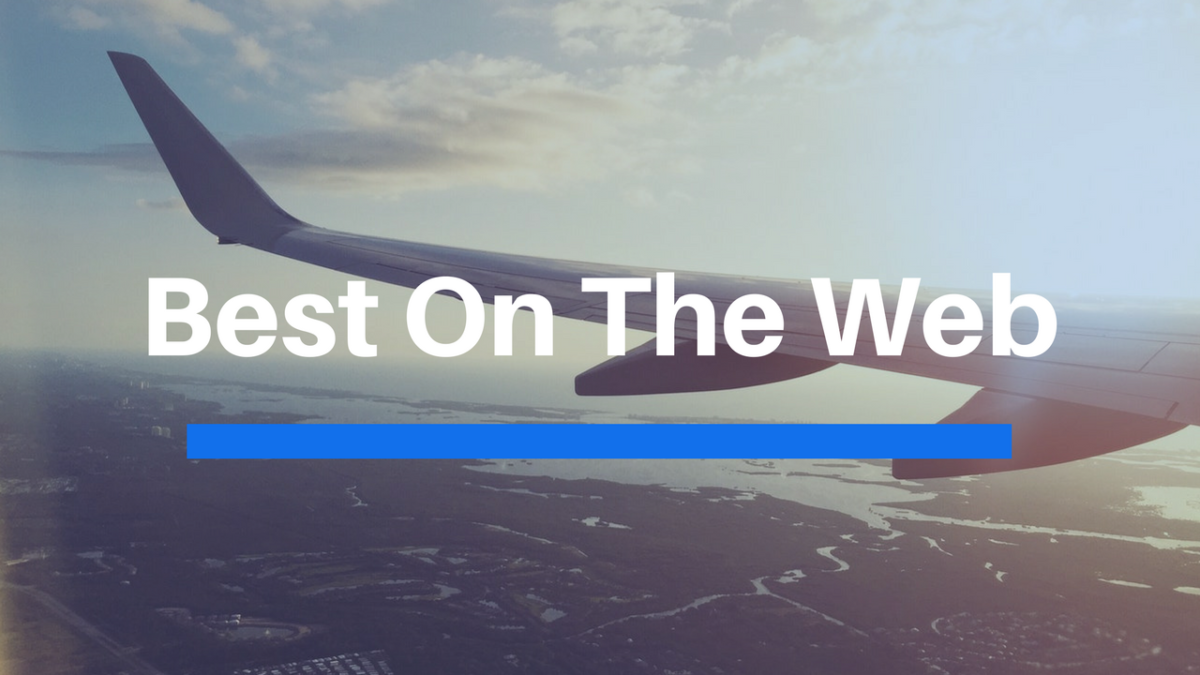 Best On The Web | May 2018
Leithen Francis, 4 Jun 2018
4 min

read
This month's round-up in regional aviation include stories from Indonesia's Wings Air, Philippines, Kangaroo Island, Thai Airways, New Zealand, Regional Australia, and China.
1.Wings Air flies to Melaka
Source: TTR Weekly 
Indonesian regional carrier, Wings Air, has launched a new service linking Medan's Kuala Namu International Airport in Indonesia with Malacca International Airport in Malaysia. This new route is served solely by Wings Air and uses an ATR 72. It is the third international flight for Wings Air which also operates 10 domestic routes from its base in Medan.
2. Philippines Air Asia to develop regional Filipino hubs
Source: ch-aviation
Philippines Air Asia says it plans to expand from Clark, Cebu, Kalibo, Puerto Princesa and Panglao. The Philippines' capital airport, Manila Ninoy Aquino International Airport, has capacity constraints, so it lacks the space for growth, it says. Flag carrier Philippines Airlines has also announced that it will focus on regional airports, in line with government directives.
See also: The Future of Philippine Aviation lies in Davao, Cebu and Clark
3. Kangaroo Island Airport ready to handle bigger aircraft
Source: The Islander
Australia's Kangaroo Island airport is ready to handle bigger aircraft like Qantas' Boeing 717-200 or Fokker F100 aircraft. The airport has recently developed a new high-tech terminal with new security systems and an expanded runway, capable of handling even larger Airbus A320 or Boeing 737 aircraft with the appropriate concessions.
4. Thai bets big on maintenance hub
Source: The Nation
National flag carrier, Thai Airways, is leading the development for an aircraft maintenance, repair and overhaul (MRO) centre at U-Tapao International Airport. It plans to start a joint-venture with an aircraft manufacturer to operate the facility. It is billed as a world-class facility that is scheduled to open in 2022. Once in operation, the new MRO centre will help strengthen Thailand's position as a regional aviation hub.
5. Jetstar and Massey University launch scheme to train up more regional pilots
Source: New Zealand Herald
Jetstar is partnering New Zealand university, Massey University to help train pilots for its regional operations. The airline will provide students with mentoring under the Qantas Group Future Pilot Programme. Massey will be the first university outside Australia to be part of the programme. Students selected for the programme have the opportunity to join Jetstar's regional operations and fly its regional New Zealand fleet of Q300 turboprops to destinations like Napier, New Plymouth, Nelson and Palmerston North.
6. Regional Express reduces services to Mount Gambier after 'unfair criticism' levelled at it by local officials
Source: ABC
Regional Australian airline, Regional Express (Rex), is scaling back on flights between Mount Gambier and Adelaide, in a move seemingly in response to criticism from local officials. It is cutting five weekly return flights but will still be operating 36 flights per week.
Previously, locals had raised concerns that unreliable and unaffordable air services were adversely affecting healthcare in Mount Gambier. In submission to an inquiry by local authorities, Rex explained the rise in ticket prices was in part due to higher airport charges by local councils. Earlier, Rex had blasted authorities for "irresponsible and grandiose spending" on upgrades that have driven up airport charges.
Rex says the decision to reduce flights between Mount Gambier and Adelaide are to "better utilize scarce resources".
See also: Mt Gambier's health care suffering due to unaffordability and unreliability of flights, experts say
See also: Rex slams government for 'grandiose' regional airport upgrades
7. China to deliver world's largest amphibious aircraft by 2022
Source: The Straits Times
China plans to deliver its domestically developed AG600, the world's largest amphibious aircraft, to customers by 2022. This is according to the plane's chief designer at state-owned Aviation Industry Corporation of China (AVIC), Huang Lingcai. Huang says they plan to get the airworthiness certification from the civil aviation authorities by 2021.
The aircraft has been in development for about eight years. It is about the size of a Boeing Co 737, powered by four turboprop engines, with a range of up to 4,500 km and designed to take off and land in two metre waves.
Leithen Francis
Leithen is based in Singapore and has over 17 years' experience working for news organisations. He is the former deputy Asia editor of Flightglobal and the former Asia editor of Aviation Week. Leithen has a BA in journalism from RMIT University in Melbourne, Australia.
Related posts
SUBSCRIBE TO OUR NEWSLETTER