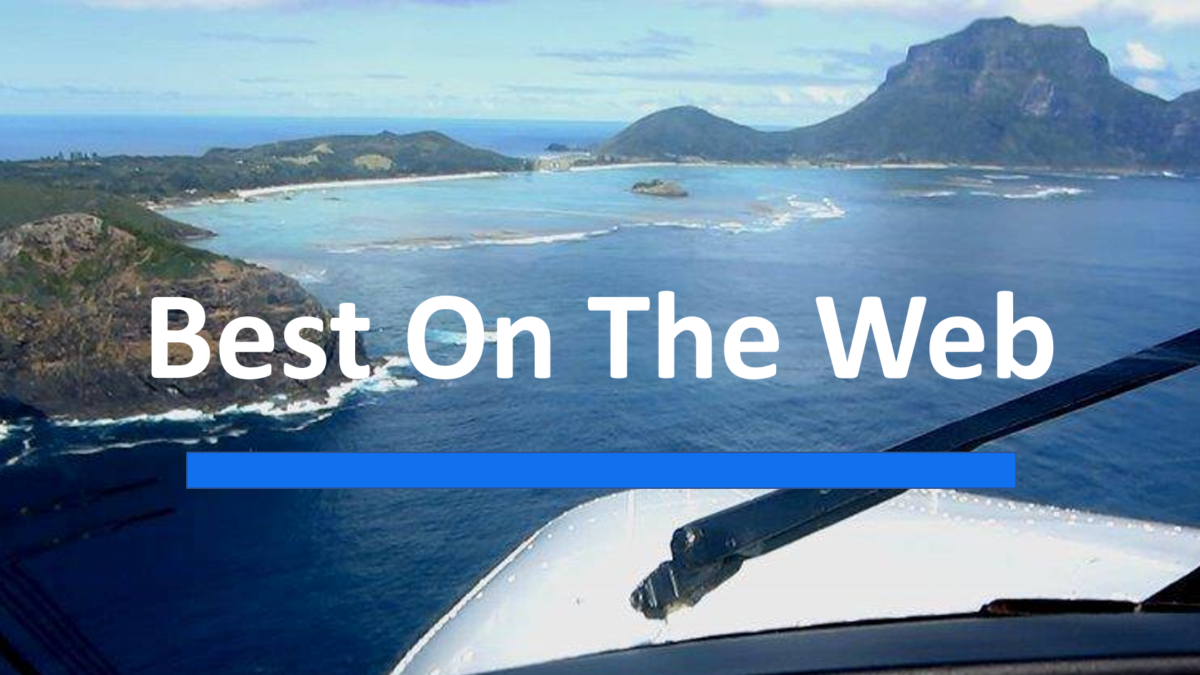 Best On The Web | Sep 2018
Leithen Francis, 27 Sep 2018
3 min

read
This month's round-up in regional aviation include stories from Philippines' Cebu Pacific, India's SpiceJet, CIB Leasing, Indonesia's CN295, ATR and China's AG600.
1. Turboprop freighter aircraft: Cebu Pacific becomes first cargo LCC
Source: CAPA
The Philippines' Cebu Pacific Air has decided to convert two ATR 72-500 passenger aircraft to freighters and could potentially convert all eight of its ATR 72-500 passenger aircraft. This move would make Cebu Pacific the first low cost airline to operate freighters. Cebu Pacific says there is a potential market to support more than two turboprop freighters. Two freighters will not give it nearly enough capacity to build out a regional cargo network fully, it says. Cebu Pacific currently serves several smaller airports in the Philippines that cannot accomodate jets. Some of these markets have cargo demand, including demand for high yield perishable cargo. There are currently more than 500 large turboprops freighters in service, but only 100 are ATRs.
2. Oil from seeds helps propel SpiceJet's first bio fuel flight
Source: Bloomberg
India's SpiceJet has completed a 200km flight on a blend of aviation fuel and oil from jatropha seeds with the Bombardier Q400 aircraft. As airlines globally seek to limit their dependency on fossil fuels and ease the impact on the environment, some are looking to power more flights with bio fuel. SpiceJet says it plans to blend a quarter of its energy requirement with bio fuel for flight operations, lowering costs and helping to reduce carbon emissions by 15 percent.
3. CIB Leasing converts CRJ series order to add five 90-Seat Q400
Source: Business Insider
Bombardier Commercial Aircraft and Industrial Bank Financial Leasing Co., Ltd (CIB Leasing) announced that the conversion of a previous order of ten CRJ series to five 90-seat Q400 and 5 CRJ900. Fred Cromer, president of Bombardier commercial aircraft said that they are pleased to see more 90-seat Q400 turboprops will be available in Asia.
4. Indonesia's police take delivery of CN-295 plane ahead of schedule
Source: Jakarta Post
Indonesia's state-owned aircraft manufacturer PT Dirgantara Indonesia (PTDI) delivered one CN-295 plane to the National Police at the Air Police headquarters in Pondok Cabe, South Tangerang, Banten. The 50-seat plane has been delivered four months ahead of schedule in early September. This is an addition to its fleet of 11 CN-295s.
5. Influence of Chinese tourists increasingly seen in airlines
Source: Business World
The Philippines' Business World reports that airlines are factoring in the changing habits of Chinese tourists as they start to dominate the global tourism market, when they purchase new aircraft. Laurent Janitzar, sales director of turboprop manufacturer ATR, said a growing number of Chinese travelers are ditching group tours and heading to new, less-known destinations. And, ATR plans to take advantage of this trend.
6. AG600 home-grown aircraft: Beijing ups the stakes in South China Sea with successful trials
Source: South China Morning Post
China's newest seaplane in development has successfully completed a series of on-water tests, including its first taxiing trial in Hubei province. The AG600's main role is to support maritime search-and-rescue (SAR) missions, but military observers have said it could also be used to transport troops and do surveillance work in the disputed South China Sea. The AG600 is powered by four turboprop engines and can carry up to 50 people during SAR missions.
Leithen Francis
Leithen is based in Singapore and has over 17 years' experience working for news organisations. He is the former deputy Asia editor of Flightglobal and the former Asia editor of Aviation Week. Leithen has a BA in journalism from RMIT University in Melbourne, Australia.
Related posts
SUBSCRIBE TO OUR NEWSLETTER