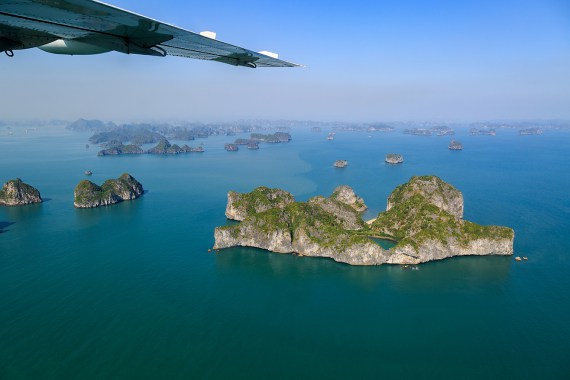 AirAsia has signed a memorandum of cooperation reaffirming its interest in entering the Vietnamese low-cost market via a joint venture with seaplane operator Thien Minh Group (TMG).

The memorandum was signed in Hanoi during a ceremony witnessed by Vietnam's deputy prime minister Vu Duc Dam.

AirAsia group CEO Tony Fernandes says the new signing restates the airline's optimism in Vietnam's market, which it has tried to enter before.

He says Vietnam is one of the very few sizeable Asian markets it has yet to establish a joint venture airline. AirAsia currently only flies internationally to Vietnam: namely to Hanoi, Ho Chi Minh, Da Nang, Nha Trang and Phu Quoc.

While the memorandum's contents remain unreleased, TMG CEO Tran Trong Kien says the new airline will focus on tourism. It will seek to capture existing growth as well as create new choices for tourists, he says. Tran adds that AirAsia will support the new venture with its considerable experience in low-cost regional aviation.

TMG operates Cessna Caravan seaplanes through its subsidiary Hai Au Aviation, which offers charter flights and scenic flights to places including Trang An and Halong Bay. The group also operates hotels, cruises and other travel services.

It is unclear as to whether and how the new airline will leverage TMG's current businesses.

This proposed joint venture was actually first announced in April 2017. The plan then was to start flying this year and increase the fleet size to 30 aircraft in three years.

The new venture is constrained by laws that limit foreign ownership of any Vietnamese airline to 30 percent.

But Vietnam's transport ministry in recently weeks has proposed increasing the foreign ownership cap to 49 percent, while the tourism board has recommended relaxing visa rules.

TMG is the third Vietnamese company AirAsia has tried to partner in its quest to establish an airline in Vietnam. It previously tried to partner with Sovico Holdings but that company decided to establish what is VietJet today.

AirAsia then turned to Vietnamese state-owned shipping company Vinashin, which ran into financial problems in 2010. Local news reports, citing unnamed sources, say the government blocked the deal with AirAsia.

Edward Eng
Edward is based in Singapore. He writes stories on regional aviation across the Asia-Pacific region and has a background on covering socio-political issues. Edward holds a BA (Hons) in Philosophy, Politics and Economics from the University of Warwick in the UK.
Related posts
SUBSCRIBE TO OUR NEWSLETTER