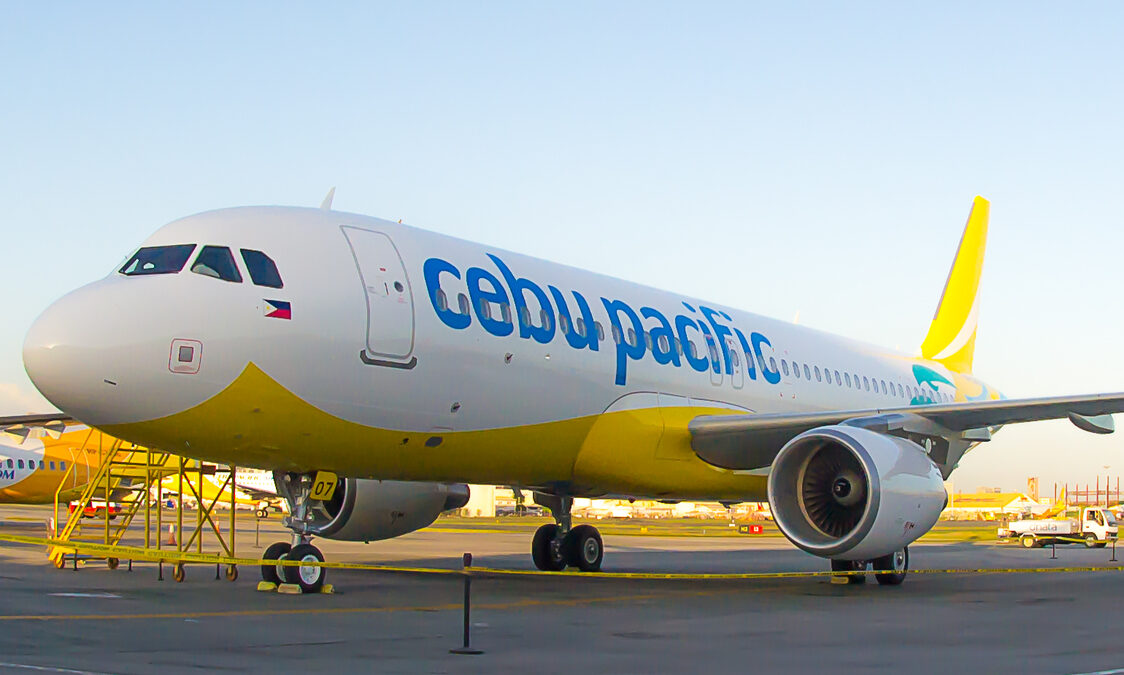 Cebu Pacific Air has now restored its domestic passenger capacity to pre-COVID levels and is increasing capacity even further by putting Airbus A320s on some routes traditionally served by its ATR fleet.
"[Cebu Pacific] has now restored 100% of its pre-pandemic domestic capacity," the airline says in a response to a query from Smart Aviation Asia Pacific.
It also cites the example of Bicol International Airport where it is boosting capacity further.
The low-cost carrier says it has added Airbus A320s on routes to Bicol International Airport, a destination it has been serving using ATR 72s. The airport serves the city of Legazpi and derives its name from the province of Bicol.
The A320s are complementing the ATR 72s on the route to provide more seat availability for the summer peak travel period, it says.
Cebu Pacific has been serving Bicol airport with 78-seat ATR 72s since October last year when the new airport first opened, it adds.
The addition of jet operations allows Cebu Pacific to serve more passengers to contribute to the tourism and economic growth of the Bicol region, Cebu Pacific's chief commercial officer, Xander Lao, says in a statement.
Cebu Pacific says it operates five daily flights between Manila's Ninoy Aquino International Airport and Bicol International Airport, and four weekly flights between Mactan Cebu International Airport and Bicol International Airport.
Cebu Pacific tells Smart Aviation Asia Pacific that three of the five daily flights to Manila will use the A320 while the remaining two will use the ATR 72. The four weekly flights to Cebu will continue to use the ATR 72, it adds.
In a separate development, Cebu Pacific says it has doubled flights from Mactan Cebu International Airport to Legazpi Airport to four-times weekly from twice weekly.
Picture Source: rappler.com
Related Stories:
Philippines's Cebu Pacific Air Reports Growth In Cargo Revenue (24 August 2021)
Air Passenger Traffic In Philippines Sees Massive Dip During Pandemic (17 September 2021)
Philippines' Cebu Pacific Receives Second ATR 72-500 Freighter Amidst Cargo Resilience (17 December 2020)
Davy Lim
Davy is based in Singapore. He is passionate about aviation and has flight experience in various single engine piston aircraft, gliders and seaplanes from his time in the United States. Davy holds a BA in Economics from the State University of New York in Buffalo.
Related posts
SUBSCRIBE TO OUR NEWSLETTER