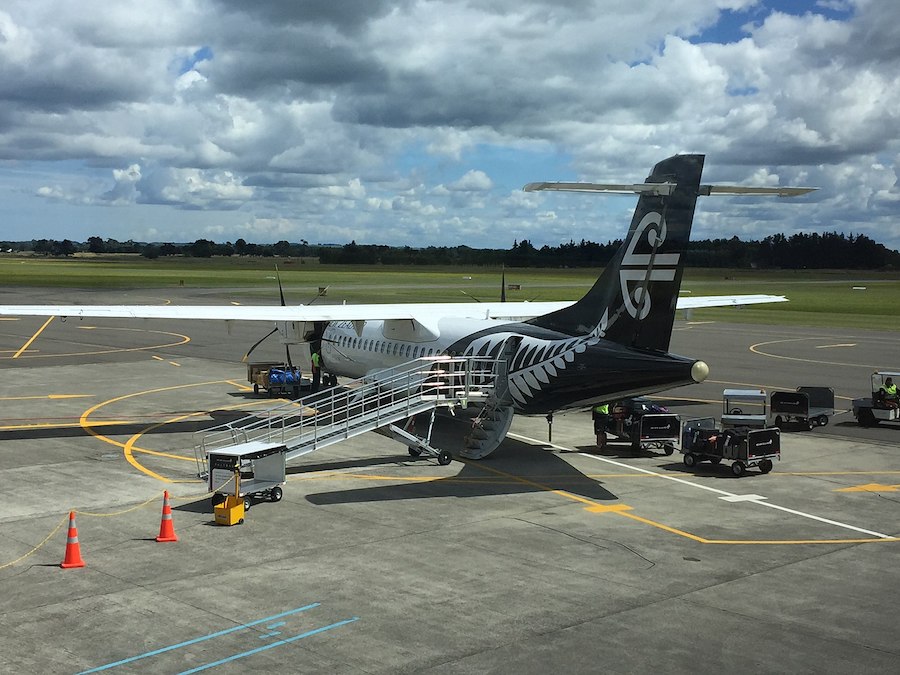 An Air New Zealand ATR 72-600 which had just taken off from Hamilton Airport, decided to turn back and land in Hamilton following what appears to be an electrical fault.
The Aviation Herald, which lists commercial aviation incidents and accidents, cites the airline as saying the crew of Flight NZ5813 departed Hamilton around 07:50hr  but turned back because of an indication of an electrical fault. The pilots stopped climbing at flight level 160 before turning back to Hamilton and landing safely, it says. 
Passengers disembarked immediately through the main door on landing and were rebooked on other flights, the airline adds. 
The Aviation Herald also says that emergency services were called in because of a report of smoke in the cockpit.
Flight trackers show the ATR 72-600, registered ZK-MVE, was able to fly its next scheduled flight for the day, the 15:30 service from Hamilton to Christchurch, without incident.
Photo: Air New Zealand
Edward Eng
Edward is based in Singapore. He writes stories on regional aviation across the Asia-Pacific region and has a background on covering socio-political issues. Edward holds a BA (Hons) in Philosophy, Politics and Economics from the University of Warwick in the UK.
Related posts
SUBSCRIBE TO OUR NEWSLETTER