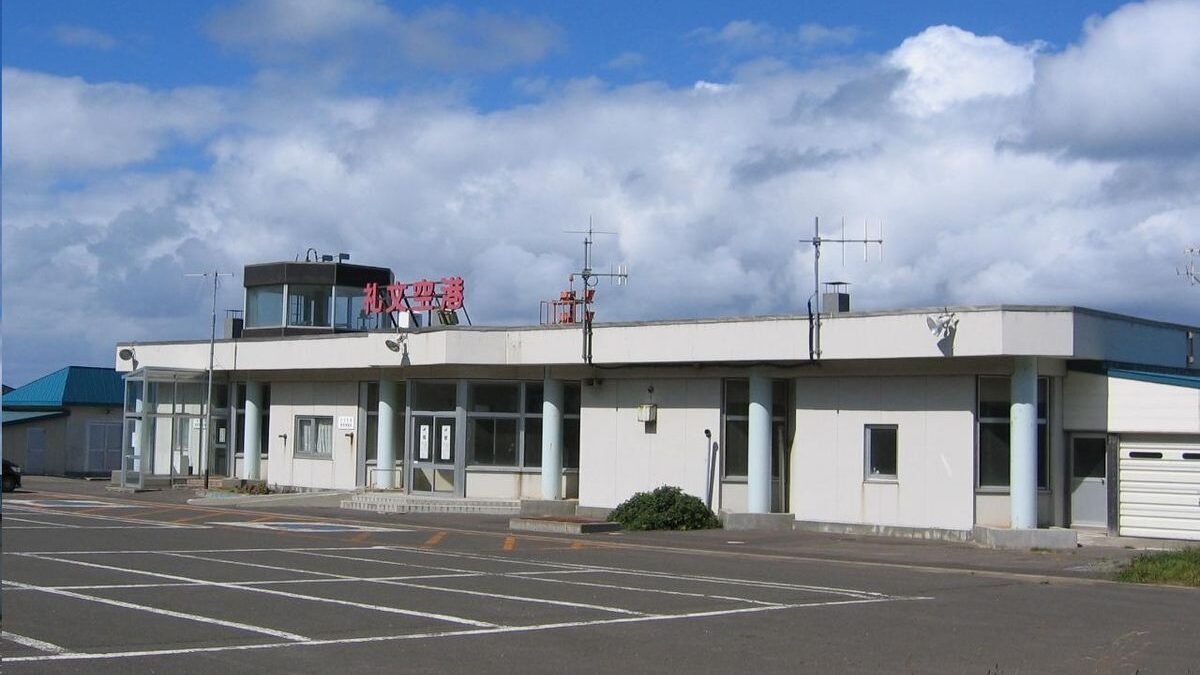 Japan's northernmost airport Rebun Airport has been without a scheduled air service for more than a decade, but local residents are lobbying for a regular service to Sapporo.
A report in Japanese media outlet Live Door says residents on Rebun are lobbying for an air service to be established linking Rebun to Sapporo, arguing that even though there is a ferry service to nearby Wakkanai, there are some errands that can only be completed in the much larger city of Sapporo, the capital of Hokkaido.
Rebun Airport is located on and derives its name from the small island off the west coast of Hokkaido Island's northern tip. Rebun Island – which is famous for its alpine flowers, Lake Kushu and Mount Rebun – is a 50km ferry ride away from Wakkanai, a city in far north Hokkaido.
Rebun Airport was established in 1978 and All Nippon Airways' Air Hokkaido used to operate De Havilland Aircraft of Canada (DHC) Twin Otters connecting Rebun with Wakkanai. But the service was axed in 2003 reportedly because of low passenger volume.
Information online shows the airport was officially closed in 2009 and has been inactive ever since.
It takes seven and a half hours by train from Wakkanai to Sapporo.
The report in Live Door says it only takes one hour to fly to Saporro's New Chitose Airport, significantly reducing the journey time.
It says it takes two hours for the ferry ride from Rebun to Wakkanai, but if the Rebun Airport is reopened, it will be more convenient to fly non-stop from Rebun to Sapporo.
The island reportedly has a population of just over 3,000 people.
Live Door says a survey last year found that 70% of locals want to connect Rebun with Sapporo via air and the reasons cited were:  travel, such as meeting family and friends; as well as business and access to medical care.
The news report says Rebun Island's runway is 800m-long (2625 ft), too short for Bombardier CRJ200s, Embraer E-170s, De Havilland Aircraft of Canada Dash 8-400s and ATR 42-600s.
But the report adds that the new ATR 42-600S in development would be able to access the 800m-long runway.
The report says the local government and locals are working towards making the air service a reality.
Picture from Wikipedia shows Japan's Rebun Airport.
Ong Jeng Yang
Based in Singapore, Ong Jeng Yang has more than four years of experience working in the media industry.
Related posts
SUBSCRIBE TO OUR NEWSLETTER