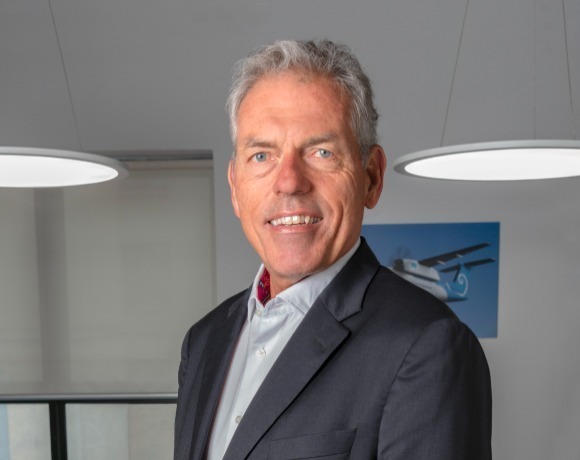 Regional aircraft lessor Elix Aviation has signed a letter-of-intent (LOI) with Universal Hydrogen to convert 10 regional aircraft to hydrogen propulsion using conversion kits, a technology still in development.
US-based Universal Hydrogen and Ireland-based Elix Aviation say in a joint statement that the lessor has "signed a LOI with Universal Hydrogen to acquire ten conversion kits for the current and future Elix leased fleet as the lessor brings new decarbonization technology to its customers." The 10 can be conversion kits for any combination of De Havilland Aircraft of Canada Dash 8-300s or ATR 72-500/600s, it adds.
John Moore, CEO of Elix Aviation, says: "Universal Hydrogen's mission to decarbonize aviation enables Elix to provide this opportunity to our airline customers to contribute to reducing carbon emissions as our industry continues to grow."
He says the two companies have agreed to collaborate on the marketing of Universal Hydrogen's fuel service and logistics solution to Elix's customers.
"In the face of rising hydrocarbon fuel costs, particularly with ever more prevalent carbon taxes and offset obligations, green hydrogen is expected to be cost-competitive with Jet-A1 fuel by 2025, with subsequent further declining costs," the two companies say in the statement.
In a separate development, Universal Hydrogen has taken delivery of a Dash 8-300 from Elix that will be a test-bed for developing its hydrogen propulsion conversion kit.
Dash 8-300s and ATR 72s are powered by Pratt & Whitney PW127 engines, but Universal Hydrogen plans to convert the aircraft by replacing the PW127 engines with electric motors that are powered by electricity generated from a hydrogen fuel cell inside the aircraft.  Once Universal Hydrogen develops this technology, it then needs to have it certified.
Picture shows Elix Aviation CEO John Moore.
Related posts
SUBSCRIBE TO OUR NEWSLETTER