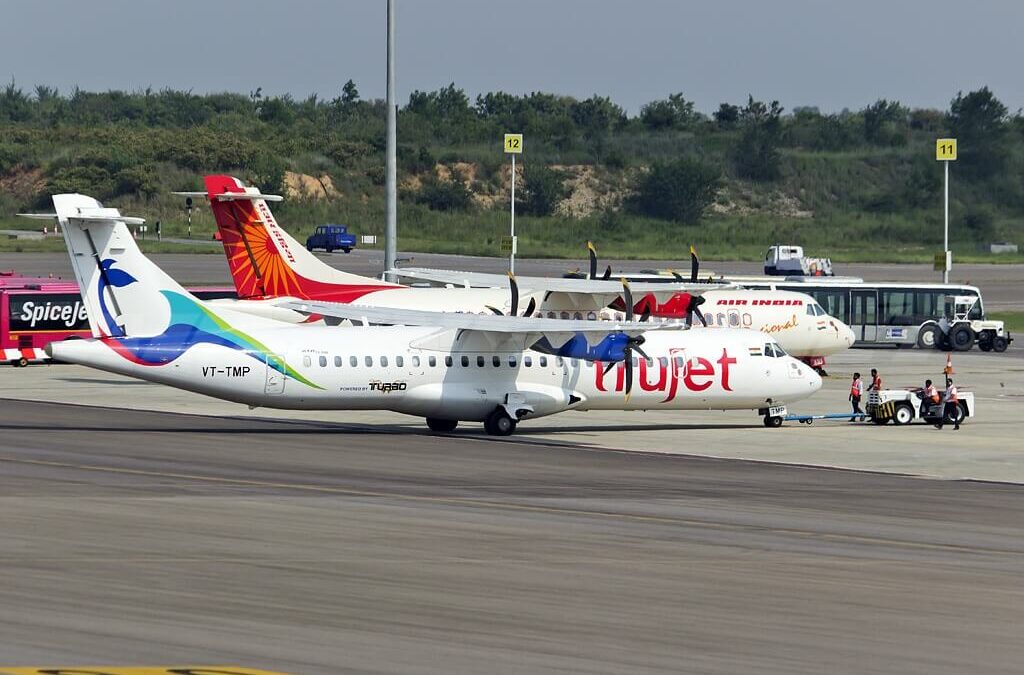 Ireland-based aircraft lessor Elix Aviation is working to repossess three aircraft from Indian regional carrier TruJet.
A source familiar with the situation tells Smart Aviation Asia Pacific two ATR 72-500s have already been deregistered and the third ATR 72-500 is in the process of being deregistered.
The aircraft are being repossessed, because the airline has been unable to meet its lease payments.
The Hindu Business Line reports, citing documents, that Elix Aviation had sent a notice to TruJet to ground three ATRs and applied to the Directorate General of Civil Aviation (DGCA) to take the aircraft off the India aircraft registry, so the aircraft could then be repossessed and returned to the lessor.
The report, citing the de-registration document, says the three aircraft have local registration VT-TMU, VT-TMP and VT-TMK.
Vankayalapati Umesh, the managing director of Turbo Aviation, which manages TruJet, tells The Hindu Business Line that: "We are trying to get this [matter] resolved and we are paying Elix Aviation US$1.2 million."
Umesh adds that TruJet is in talks with an investor for two billion Indian rupees (US$26 million) funding and has since received 300 million Indian rupees, with another 500 million Indian rupees expected to arrive soon.
TruJet, which is based in Hyderabad, has encountered financial problems, something that has been widely reported in the Indian media. The airline, which has downsized its fleet and had only one aircraft left flying, suspended its operations completely this February, citing a need to raise funds.
Picture Source: aerotime.aero
Related Stories:
Growth In India's Domestic Market (14 March 2022)
Ong Jeng Yang
Based in Singapore, Ong Jeng Yang has more than four years of experience working in the media industry.
Related posts
SUBSCRIBE TO OUR NEWSLETTER