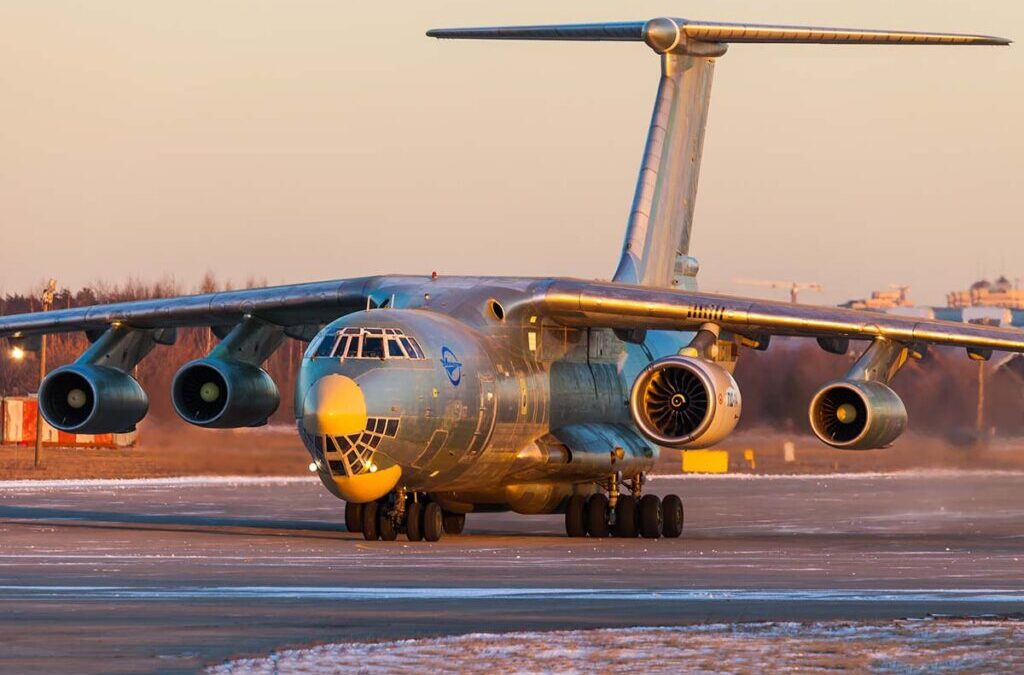 Russia Testing Domestically-Developed PD-8 Engine For Sukhoi Superjet
Davy Lim, 17 May 2022
2 min

read
Russian Rostec's United Engine Corporation (UEC) has successfully completed ground bench tests and is now advancing to flight testing of its PD-8 jet engine, as part of Russia's push to substitute imported engines on its Sukhoi Superjet regional aircraft.
UEC says in a statement it has completed the ground bench tests of the PD-8 jet engine.
The PD-8 is a derated version of the PD-14, an engine option for the Irkut MC-21 single-aisle airliner.
Vladimor Artyakov, deputy CEO of Rostec, says testing of individual engine components and in-flight testing of the PD-8 engine, using an Ilyushin Il-76 LL, would be the next steps in the certification effort.
The Ilyushin Il-76 LL is a test-bed flying laboratory aircraft with a reinforced wing for testing engines.
The Aviadvigatel PD-8 is a turbofan engine that Russia wants to use to replace the current engines on the Sukhoi Superjet 100 and the Beriev Be-200.
The Sukhoi Superjet 100 uses the PowerJet SaM146, developed by joint venture PowerJet between Russia's NPO Saturn and France's Safran.
The Beriev Be-200 currently uses the Progress D-436 engine developed by Ukrainian company Ivchenko-Progress.
UEC is accelerating this project due to the Western sanctions imposed on Russia. Russian news agency Interfax reported in March that PowerJet has stopped servicing and repairs for the engines due to sanctions.
Safran says it is responsible for the production of the engine core, control systems and power transmission for the SaM146.
Safran also has a joint venture with General Electric, called CFM International, which provides engines to Airbus, Boeing, and Commercial Aircraft Corporation of China.
Featured picture shows PD-14 engine on Ilyushin IL-76 LL from aviacionline.com
Related Stories:
Aero Mongolia Suspends Flights To Russia (15 March 2022)
Russia Plans To Build Another Airport In The Kuril Islands Archipelago (21 October 2021)
Russia's Aurora Airlines To Add New Baikal Utility Aircraft (12 October 2021)
Davy Lim
Davy is based in Singapore. He is passionate about aviation and has flight experience in various single engine piston aircraft, gliders and seaplanes from his time in the United States. Davy holds a BA in Economics from the State University of New York in Buffalo.
Related posts
SUBSCRIBE TO OUR NEWSLETTER