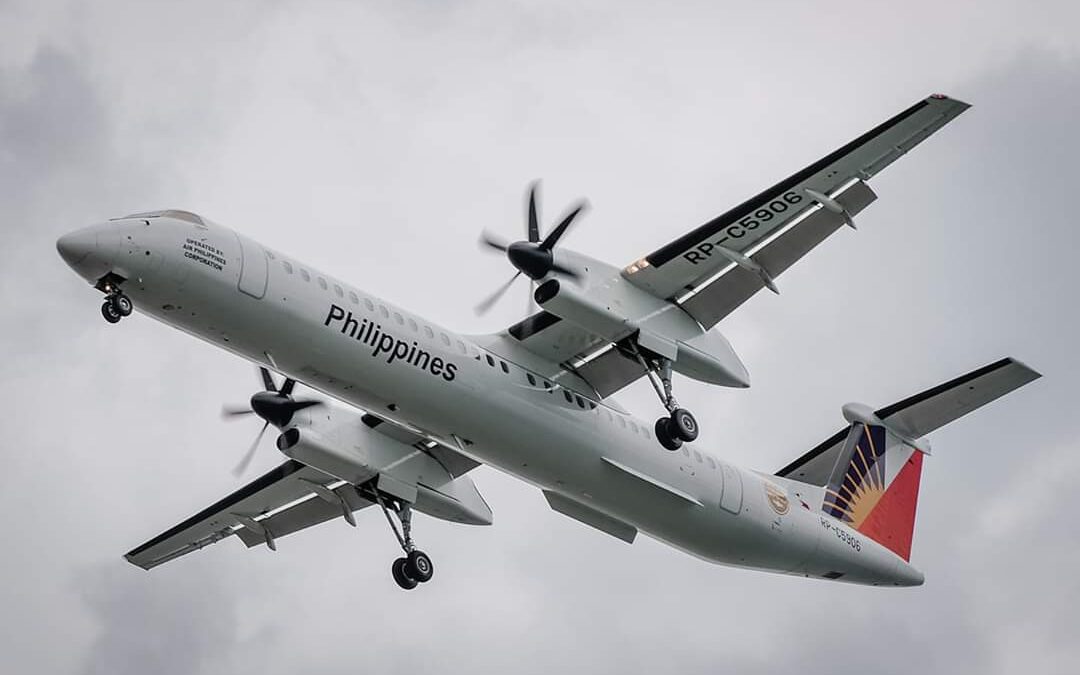 A Philippine Airlines (PAL) Express De Haviland Aircraft of Canada Dash 8-400 had smoke in the cabin during take-off from Manila yesterday and safely returned to the airport immediately.
PAL confirms that the aircraft was carrying 82 passengers and four crew members, operating as flight PR 2543 from Manila to Dumaguete City. PAL Express is a wholly-owned regional brand subsidy of PAL.
The aircraft involved was a PAL Express Dash 8-400, local registration RP-C5906, and the incident occurred at 13:54hr local time. According to airfleets.net, the aircraft is 4.6 years old.
The aircraft experienced a technical problem that resulted in smoke venting into the cabin after take-off from Manila, prompting the flight crew to return to Manila for a precautionary landing, says Cielo Villaluna, PAL spokeswoman.
Flight tracking information show the aircraft taking off from Ninoy Aquino International Airport's Runway 31, terminating the climb to hold at 3,100 feet and land on Runway 24 at 14:10hr.
PAL uses both the De Havilland Canada Dash 8-400 and Airbus A320s on this route.
PAL Express used a replacement aircraft, local registration RP-C5901 that departed at 16:16 hrs, with 63 of the 82 passengers, she says. Philippine Airlines is fully cooperating with the concerned airport and aviation authorities, she adds.
Picture Source: Ken Guanzon
Davy Lim
Davy is based in Singapore. He is passionate about aviation and has flight experience in various single engine piston aircraft, gliders and seaplanes from his time in the United States. Davy holds a BA in Economics from the State University of New York in Buffalo.
Related posts
SUBSCRIBE TO OUR NEWSLETTER