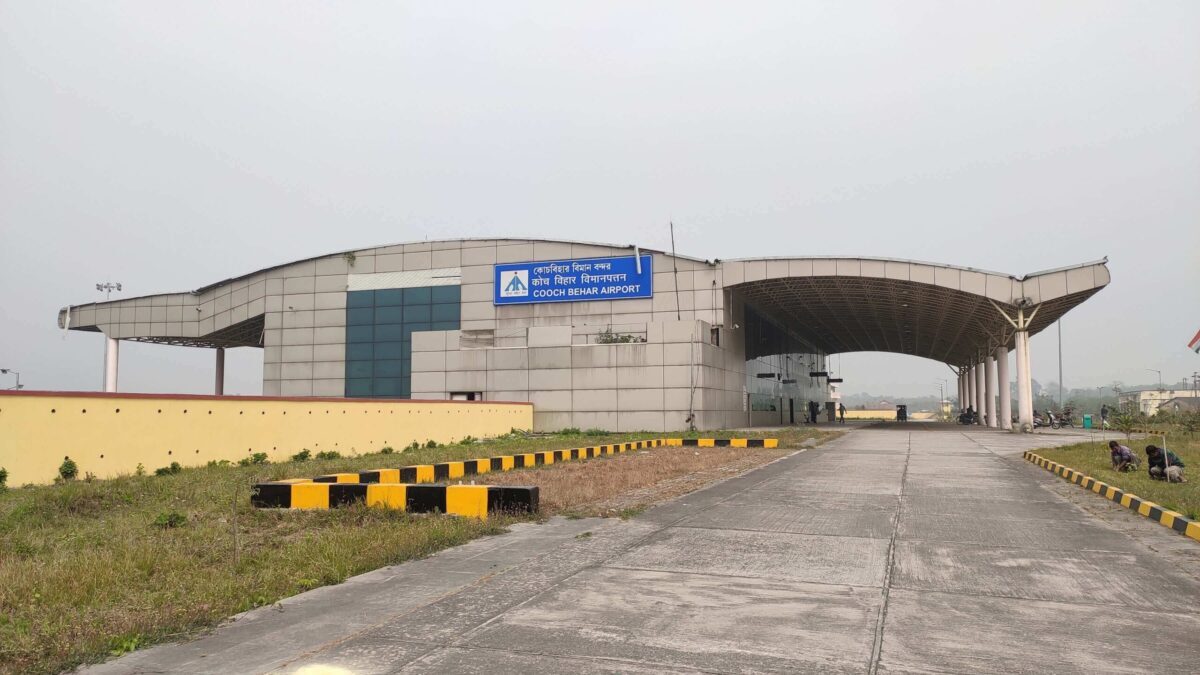 Six airports in eastern India, under the Indian government's regional connectivity scheme, are expected to come into service in the next couple of years, helping to boost the region's growth.
Manoj Gangal, Airports Authority of India's (AAI) eastern region regional executive director, tells local media outlet The Statesman that Cooch Behar Airport, Malda Airport, Behala Airport, Burnpur Airport, Kalaikunda Air Force Station and Hasimara Air Force Station, are expected to be ready in the next one to two years for passenger flights, under India's UDAN regional connectivity scheme.
All six airports are in the Indian state of West Bengal, and the report highlights that the move into commercial service will aid the region's goal of becoming an industrial hub.
Airport details, as per information online:
| | | | |
| --- | --- | --- | --- |
| Airports | Type | Serves | Operator |
| Cooch Behar Airport | Public | Cooch Behar | AAI |
| Malda Airport | Public | English Bazar Municipality | AAI |
| Behala Airport | Public | Kolkata | AAI |
| Burnpur Airport | Private (IISCO Steel Plant of Steel Authority of India) | Asansol | AAI |
| Kalaikunda Air Force Station | Military | Indian Air Force | Eastern Air Command / Andaman and Nicobar Command |
| Hasimara Air Force Station | Military | Indian Air Force | Eastern Air Command |
Gangal says Cooch Behar Airport has a single runway of 1,069m (3,507 ft) by 30m, with a parking area able to accommodate one ATR and has the capacity to handle 110,000 passengers annually.
Malda Airport which has a single runway of 1,100m by 30m and Burnpur Airport which has a single runway of 1,034m by 24m, are currently being developed by the state government, the report says, quoting undisclosed sources. It adds that the government is in the process of getting the licensing for Burnpur Airport, which can handle two ATRs.
The report says Behala Airport, which currently serves helicopter operations, has the capability to accommodate two Dornier aircraft, and can take some load off Kolkata's Netaji Subhas Chandra Bose International Airport once it is functional. India is the world's largest market for Dornier 228s.
Plans are also afoot for passenger flight operations from Kalaikunda and Hasimara Air Force Stations, the report says, adding that the air bases are identified as "civil enclaves".
Hasimara Air Force Station has a single runway of 2,740m by 45m and will be developed by AAI to also handle commercial aircraft, says the report. The land acquisition for civil flight operations is under process, with Zoom Air expressing interest in launching a route connecting Hyderabad to Kolkata in the future, it adds.
Gangal says Kalaikunda Air Force Station has a single runway, and Alliance Air has also shown interest in launching operations using ATR 72-600 to connect Kalaikunda to Vizag and Bhubaneswar, though the project is still in the pipeline.
Besides these six airports, the report notes that the state government is also in talks with AAI to develop Balurghat Airport and Purulia's Charra airstrip.
Mamata Banerjee, chief minister for West Bengal says that airports such as Malda, Balurghat, Cooch Behar and Purulia are also up and coming up airports.
Meanwhile, Vijay Kumar Singh, the state minister for civil aviation, reportedly says that the Indian government has approved a budget of 45 billion Indian rupees (US$580 million) for the revival of existing unserved, underserved airports or airstrips.
Featured Picture from aai.aero shows Cooch Behar airport. 
Related Stories:
Growth In India's Domestic Market (14 March 2022)
Ong Jeng Yang
Based in Singapore, Ong Jeng Yang has more than four years of experience working in the media industry.
Related posts
SUBSCRIBE TO OUR NEWSLETTER