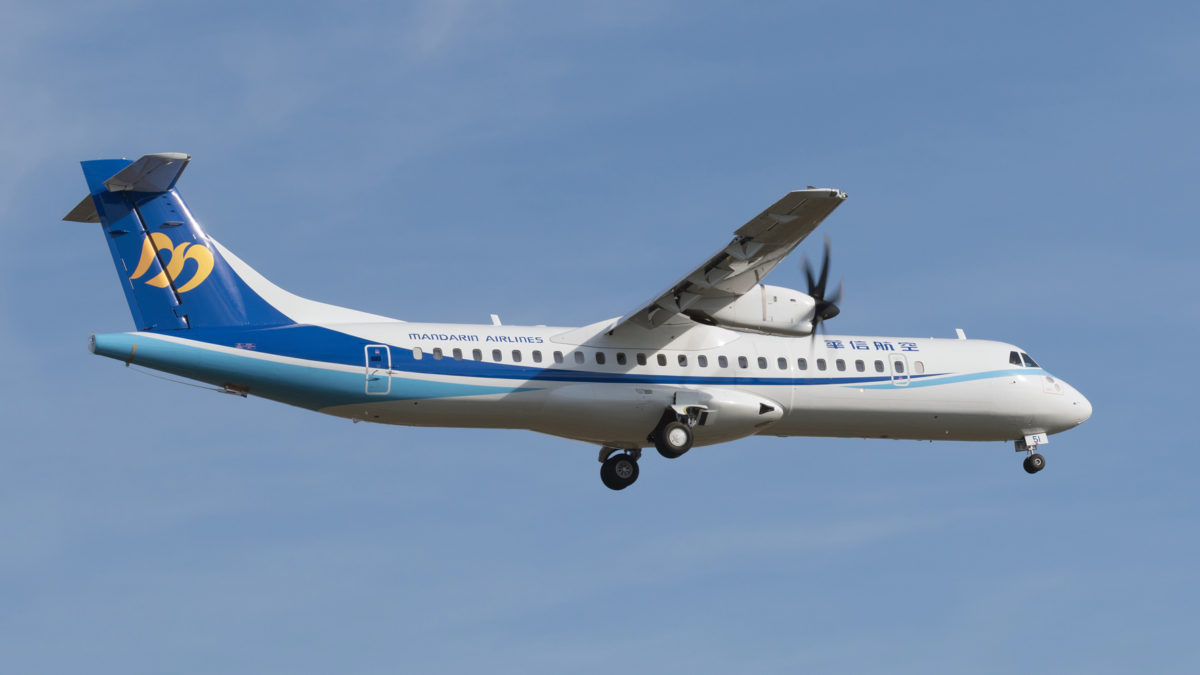 Singapore's Avation Bets on ATR with Growing Regional Market
Leithen Francis, 7 Feb 2019
2 min

read
Singapore-based lessor Avation is focused on building its ATR fleet to capture growth in the Asia-Pacific regional aircraft market.
Executive chairman of Avation, Jeff Chatfield, tells Smart Aviation APAC that the lessor is continuing to favour the ATR turboprop over introducing Bombardier Q400s into its portfolio.
This is because Bombardier's sale of the Q Series programme will likely limit investment in the programme, Chatfield says. Q Series aircraft might see insufficient manufacturer support and parts supply in the near future, he adds. Chatfield says this is a concern with Avation's smaller lessors, whose business may be severely disrupted if aircraft are grounded.
Upgrading to Avation's ATR 72-600s from older ATRs is comparatively straightforward as training and support are readily available, Chatfield says. He says ATRs are better than similar -sized turboprops on short-range sectors when it comes to cost-efficiency and lower break-even passenger load factor.
Avation's decision to lease ATRs is a strategic response to strong competition in the lessor market, says Chatfield, adding that the leasing business is dominated by eight large lessors that mostly focus on leasing Airbus A320s and Boeing 737s as well as larger aircraft.
"In absolute terms, the regional market is still small. But there is a lot of theoretical demand for regional aircraft," he says.
Chatfield says since he established Avation in 2006, he has seen the level of professionalism in the leasing community increase significantly.
He cites as an example the Aviation Working Group which he says has developed transparency standards and improved aircraft trading significantly in recent years. The Aviation Working Group is an international organization backed by some of the world's top aircraft manufacturers, lessors and financial institutions. Its remit is to assist policymakers and regulators in the interests of advancing international aviation financing and leasing.
Avation recently ordered an additional eight ATR 72-600s, bringing its order number to eleven. One aircraft slated for delivery this month has already had a long-term lease agreement signed with a South Asian airline, says Avation in a statement.
Avation's 22 ATR aircraft make up more than half of its portfolio. The lessor also has 25 ATRs on option.
Chatfield says some airlines have already shown interest in new-build ATR freighters.
When asked about Avation's jet aircraft, Chatfield says the Boeing 777-300ER and Airbus A330-300 widebodies remain good investments.
He says he is surprised there are not more lessors involved in the widebody market. "The 777-300 and A330-300s are great investments because they hold their value and have longer leases. Reconfiguration [of seats] is also not that hard."
Leithen Francis
Leithen is based in Singapore and has over 17 years' experience working for news organisations. He is the former deputy Asia editor of Flightglobal and the former Asia editor of Aviation Week. Leithen has a BA in journalism from RMIT University in Melbourne, Australia.
Related posts
SUBSCRIBE TO OUR NEWSLETTER