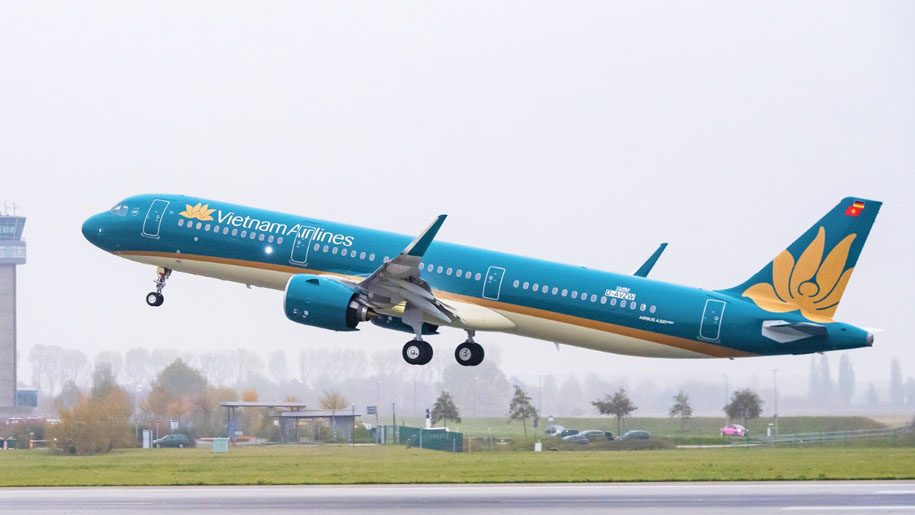 Vietnam Airlines plans to restore its international flight network to pre-COVID levels by end of 2023 and be profitable.
The national carrier says in its 2022 annual general meeting of shareholders it expects to resume flights to Indonesia this month, and key routes to Japan, Korea and Australia in November.
It also has opened a new route to India is preparing to immediately resume flights, when conditions permit, to: China, Myanmar and Russia.
International scheduled flight routes contributed 65 percent of Vietnam Airlines' revenue pre-pandemic. The resumption of international services will increase Vietnam Airlines revenue and help it reduce its losses, it says Vietnam Airlines' pre-tax loss in 2021 was 1.34 trillion (US$57 million) Vietnamese dong, lower than forecast, while revenue was only VND29.75 trillion, it says.
Vietnam Airlines resumed flights to 14 countries and territories in 2022'a first half, including to the: US, the UK, France, Germany, Australia, Korea, Thailand, Malaysia, Singapore, Laos, Cambodia, Taiwan and Hong Kong, it says.
Featured picture, from BusinessTraveller.com, shows a Vietnam Airlines Boeing 787.
Prudence Lim
Prudence is based in Singapore and is a budding reporter who is passionate about journalism. She also has various experience in the media industry, ranging from film to news. She is pursuing a BA in Communication Studies from Wee Kim Wee School of Communication and Information, Nanyang Technological University, Singapore.
Related posts
SUBSCRIBE TO OUR NEWSLETTER