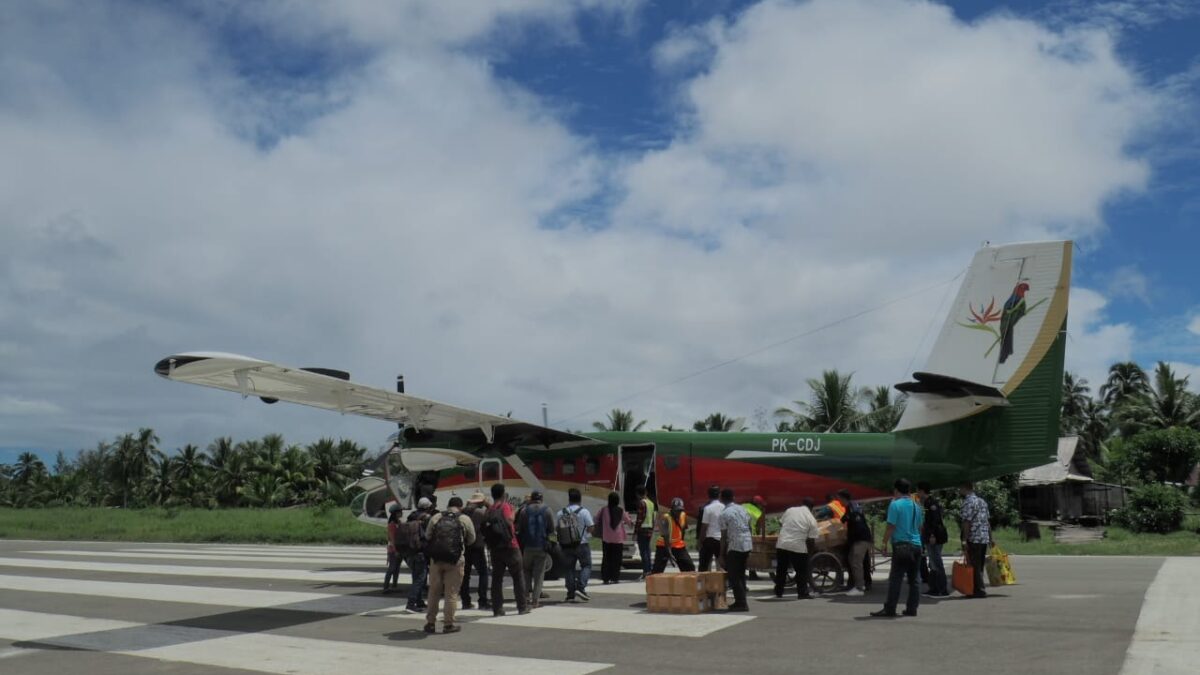 Wings Air, the domestic regional subsidiary of carrier Lion Air, begins serving today Ewer
Airport, a newly upgraded airport in West Papua.
Indonesia's state-owned news agency Antara says Wings Air was due to launch a service today
linking the West Papuan city of Timika with the West Papuan town of Merauke via Asmat
regency which has an airport that was recently upgraded.
A statement from Indonesia's Directorate General of Civil Aviation (DGCA) says a new 488
square metre terminal has been built, the airport parking and taxiways have been expanded and
the runway lengthened to 1,650m (5,400ft) from 1,100m so as to accommodate larger aircraft
such as 70-seat ATR 72s.
Director general of civil aviation, Polana B. Pramesti, says in the statement that airport
development is essential to help the local people reach the area safely and comfortably, as
access to and from Asmat regency cannot be reached via land. Additionally, this will also help to
cope with the significantly increasing number of passengers to the region each year, she adds.
Ewer Airport operational unit head, Oto Irianto, previously said in the media that the airport
could only allow aircraft types with a capacity of under 30 seats, but with the upgrading works,
commercial aircraft with more than 30 seats, such as the ATR, can now operate there.
Susi Air, Rimbun Air, Asian One, Smart Aviation, and Airfast also serve the airport, he adds.
These airlines operate smaller aircraft such as 19-seaters.
Picture Source: Directorate General of Civil Aviation (DGCA)
Ong Jeng Yang
Based in Singapore, Ong Jeng Yang has more than four years of experience working in the media industry.
Related posts
SUBSCRIBE TO OUR NEWSLETTER