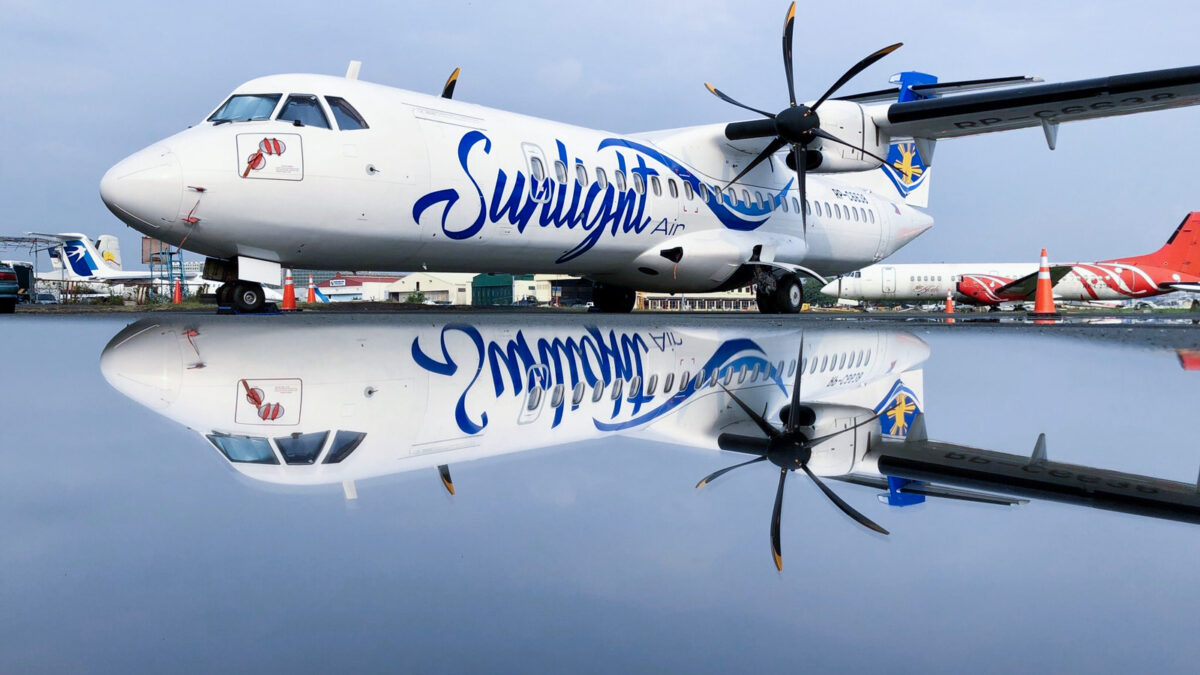 Sunlight Express Airways, a new charter airline in the Philippines backed by a local hotel and resort company, aims to begin operations with three ATR 72-500s around Christmas. 
CEO Ryna Brito tells Smart Aviation APAC that the airline is working to receive its air operator certificate before Christmas, so it can launch operations around the festive season. 
Brito says there is pent-up local demand for leisure travel and many Filipinos have, what she describes as, "COVID fatigue" following extended lockdowns. But capturing this demand requires convincing the Manila upper-middle class that travelling can be safe, especially on charter flights to island resorts where social distancing can be practiced, she adds. 
The airline is linked to Sunlight Hotels and Resorts group which owns upper and mid-range hotels on Palawan and Busuanga Island in the western Philippines. 
Brito anticipates sales will be challenging because competing airlines like Cebu Pacific Air have slashed fares to woo the small domestic population willing to get tested prior to departure.   
The start-up airline's website lists six destinations: the cities of Clark, Puerto Princesa, Cebu as well as Siargao island, Bohol island and Coron, a municipality on Busuanga island. 
Brito says holidaying can be safe, even if one is not paying top dollar for luxury travel. Sunlight Express' charter flights will operate at 70% capacity and be frequently disinfected using UV light and fog machines. The airline's packages include the requisite RT-PCR COVID-19 test conducted by accredited clinics at the guest's home before leaving Manila, she says. They also only include resorts that have been cleared by local authorities to operate and have their own onsite antigen tests, she adds. 
The strategy to offer complete packages was not initially designed for a COVID-19 world. Sunlight Express thought of package holidays because it wanted to make it easier for people to arrange a holiday and to also provide people with a more seamless travel experience. "In Singapore you have things like contactless check-in, but that seamless travel experience has never been available in the Philippines," she adds. 
"From Manila to Siargao island (a tourist destination in the central Philippines that is popular with backpackers and surfers) [you] have to research it and figure out what you want to do there because of the limited infrastructure and connections. So our style is to [form partnerships with hotels and agents] but for the COVID era we provide the added service of partnering clinics and checking the latest travel requirements for tourists," she says. 
Brito says the initial idea for the airline came about eight years ago when the parent group realized its resorts in Busuanga were being hampered by limited air services. This is a challenge faced by many resorts, she says, adding that a lot of islands in the Philippines have tourism potential but some have yet to develop regular air services as the local economy may still rely largely on fishing and other industries. 
Sunlight Express applied for its air operator's certificate (AOC) about 18 months ago, she says, adding that it bought three ex-Bangkok Airways ATR 72-500s just before COVID-19 hit. As the airline applied for its AOC, it realised it could feasibly support other resorts across the country that would benefit from a direct charter service, says Brito. 
She says the airline has also applied for an approved maintenance organisation (AMO) license and hopes to receive this in March 2021. It will mean the company can, for example, do its own line maintenance rather than outsource this. Brito also says they bought a hangar at Manila's Ninoy Aquino International Airport to support growth and perform line maintenance. 
Then COVID-19 hit, bringing about a much weaker tourism market, Brito says, although she adds that it has not all been doom and gloom for a fledgling airline. COVID-19 has meant that the airline is now up against a weakened Cebu Pacific and Philippine Airlines and has an opportunity to hire experienced pilots and staff from the existing carriers, she says. 
Unlike the major carriers, Sunlight Express owns all its aircraft so has no aircraft lease payments, Brito adds. 
Beyond the difficult bookings landscape, the airline has signed up four hotel partners each in Busuanga and Cataclan, including established names like five-star resort Discovery Shores Boracay, Brito says. This offers a strong starting point for the new year, when more young families and couples travel domestically to escape "COVID fatigue", she says, adding that domestic tourist numbers are expected to reach pre-COVID levels in March.
Upper-middle class Manila residents typically prefer to have holidays overseas in places like Hong Kong, but with international travel restrictions, there is opportunity to change holiday preferences to domestic locales, Brito says. Now is also a good time for the airline to fine tune its model, before it begins tying up with larger foreign airlines and travel agents when borders reopen, she adds. 
Brito says it is impossible to say when borders will reopen to foreign tourists, but adds the long-term growth story for tourism in the country remains intact. She says the airline's future plans – in around two years' time – would be to add more ATR 72-500s, and possibly switch to the -600 model so its maintenance operation can serve other -600 operators.
Photo: Sunlight Express Airways
Edward Eng
Edward is based in Singapore. He writes stories on regional aviation across the Asia-Pacific region and has a background on covering socio-political issues. Edward holds a BA (Hons) in Philosophy, Politics and Economics from the University of Warwick in the UK.
Related posts
SUBSCRIBE TO OUR NEWSLETTER