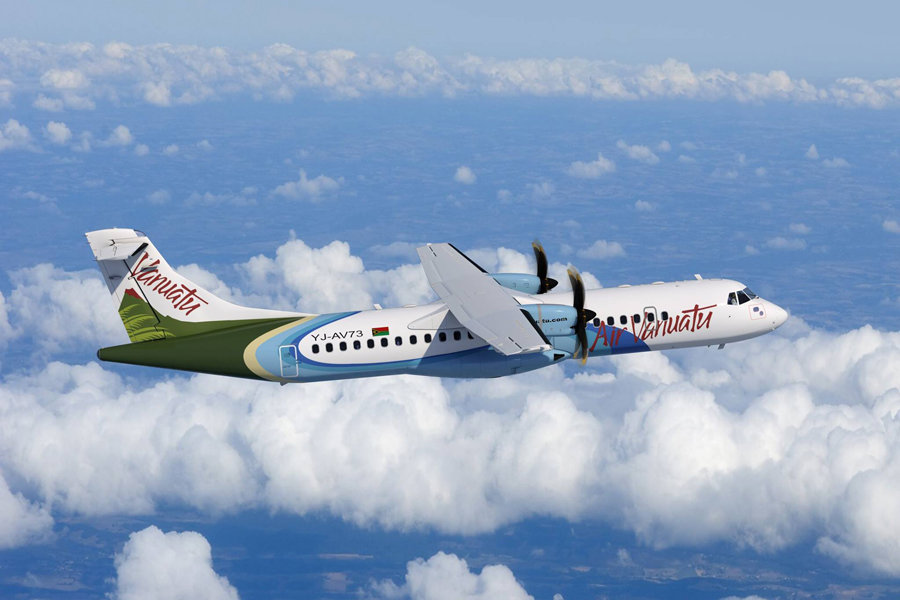 Air Vanuatu's sole ATR 72-600 has returned to the South Pacific island nation after nine-months in Australia.
The ATR 72-600 had gone to Cairns for extensive maintenance before the COVID-19 pandemic hit, Air Vanuatu says in a statement. It was sent to aircraft maintenance company Jet Aviation in Cairns.
The aircraft also avoided category-five Cyclone Harold, which struck Vanuatu in April.
Air Vanuatu's ATR 72-600 pilots went to Brisbane for simulator training while the aircraft was in for maintenance, the airline says. The pilots returned to Vanuatu with the aircraft, but are now undergoing a 14-day quarantine, it adds.
Joseph Laloyer, Air Vanuatu's CEO, says the ATR 72-600 will add extra passenger and cargo capacity to the airline's schedule once the crews have completed quarantine and undergone familiarisation training. He says the additional capacity will be important for the bigger islands of Espiritu Santo and Tanna, especially as Christmas approaches.
The airline only has one ATR 72 in its fleet, so when the aircraft was in for heavy maintenance, the airline maintained domestic services using its three de Havilland Canada Series 300s.
Photo: Air Vanuatu
Edward Eng
Edward is based in Singapore. He writes stories on regional aviation across the Asia-Pacific region and has a background on covering socio-political issues. Edward holds a BA (Hons) in Philosophy, Politics and Economics from the University of Warwick in the UK.
Related posts
SUBSCRIBE TO OUR NEWSLETTER