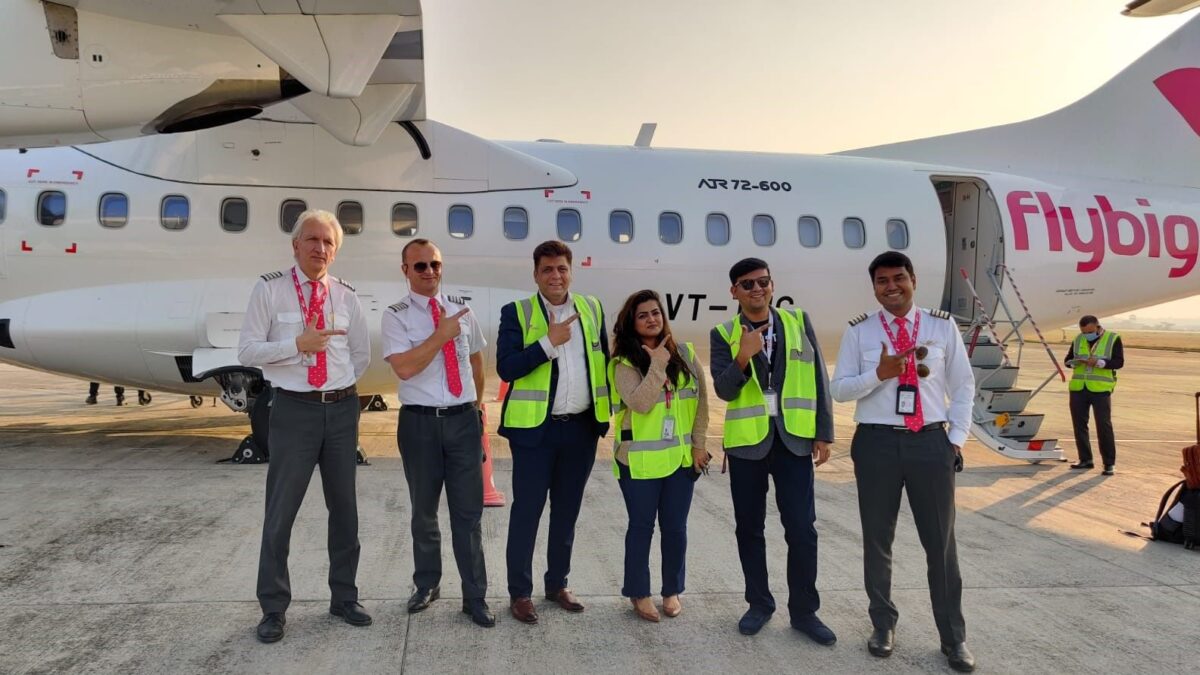 Indian regional carrier Flybig has plans to add up to 36 more aircraft to its fleet, as domestic demand for travel remains strong, with huge potential coming from the country's remote regions.
A Flybig spokesperson tells Smart Aviation Asia Pacific the Indian market is recovering well from the pandemic and travel within the country is starting to ramp up.
"We see a lot of demand from the regions under the government's UDAN Regional Connectivity Scheme, especially in the tier-two and tier-three markets, where the remote regions are. We see this as an opportunity to grow our presence strategically and organically," the spokesperson elaborates.
With the potential surge in demand, the spokesperson says the airline needs many more aircraft, and that Flybig's board of directors has given the go-ahead to start sourcing more aircraft.
"We are looking to [eventually] get 36 aircraft to fulfill this increase in capacity and are currently in talks with different lessors," says the spokesperson who stops short of giving a time-frame or elaborating on the aircraft types. 
The airline's fleet consists of one ATR 72-500 and two ATR 72-600s, confirms the spokesman.
"Our first ATR 72-600 arrived last month and is already operational, and the second ATR 72-600 will be coming on 1 April this year. Both aircraft are leased from Dubai Aerospace Enterprise (DAE Aerospace) through [Indian company] Vman Aviation Services," the spokesperson says, adding that both aircraft were previously with regional Indian carrier TruJet.
The spokesperson says the first ATR 72-600 will be serving the airline's new route; commencing 13 March connecting the central Indian city of Gondia and to the southern city of Hyderabad. The second ATR 72-600 will be used on UDAN routes in northeast India.
While Flybig is expanding, TruJet has been getting smaller.
TruJet is an Indian regional carrier based in Hyderabad that has encountered financial problems, something that has been widely reported in the Indian media. 
The airline, which has downsized its fleet and only had one aircraft left flying, last month suspended its operations completely citing a need to raise funds. 
TruJet's managing director, Vankayalapti Umesh, said in a statement last month TruJet is in negotiations with a potential investor to raise US$25 million. 
Picture from Flybig Linkedin shows the arrival of its ATR 72-600.
Related Stories:
India's Flybig Expanding In Northeast India, Adding ATR -600s (23 August 2021)
Ong Jeng Yang
Based in Singapore, Ong Jeng Yang has more than four years of experience working in the media industry.
Related posts
SUBSCRIBE TO OUR NEWSLETTER