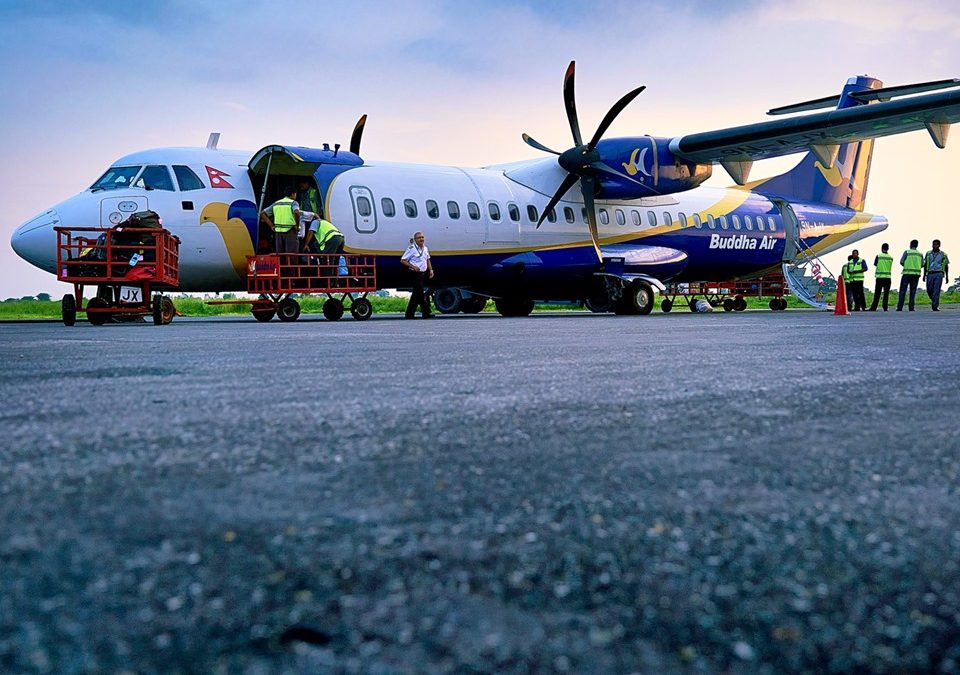 In this issue we have an interesting round-up of news that includes an incident in Nepal today where the landing gear of a Buddha Air aircraft failed to deploy, QantasLink pilots negotiating a 2% pay rise, Samoa's govt launching probe into its national carrier and India's Alliance Airlines agreeing to lease two Dornier 228s for northeast India.
1. Buddha Air fight in Nepal returns to Kathmandu airport after landing gear fails to deploy
Source: AviationNepal.com
A Buddha Air ATR 72 on a domestic flight from Nepal's capital Kathmandu to Biratnagar returned to Kathmandu earlier today (27 September) after the landing gear failed to deploy as the aircraft, local registration 9N-ANI, prepared to land at Biratnagar.
Kathmandu Airport was then closed for half an hour to make way for the aircraft, which was eventually able to deploy its landing gear. The aircraft, carrying 73 passengers and four crew, landed safely at Kathmandu airport at 10:16hr local time.
2. QantasLink pilots negotiate 2% pay rise
Source: Australian Financial Review 
QantasLink's unionised pilot workforce has negotiated a 2% per annum wage rise for 2021 and 2022.
The Australian Federation of Air Pilots, which represents QantasLink's 450 pilots, negotiated the deal.
3. Samoan Govt launches probe into Samoan Airways' poor financials
Source: Radio New Zealand
Samoa's government has launched an investigation into why national airline Samoa Airways has lost more than US$14 million over the last two fiscal years and failed to produce annual statements.
The airline is poised to receive a Boeing 737-800 on lease.
4. India's Alliance Air signs MOU to lease two Dornier 228s from Hindustan Aeronautics  
Source: The Arunachul Times 
State-owned regional carrier Alliance Air has signed a MOU with state-owned aircraft maker Hindustan Aeronautics (HAL) to lease two HAL-built Dornier 228s.
The airline plans to use the aircraft to serve remote airports in northeast India's Arunachal Pradesh province under the government's UDAN-Regional Connectivity Scheme.
Related posts
SUBSCRIBE TO OUR NEWSLETTER