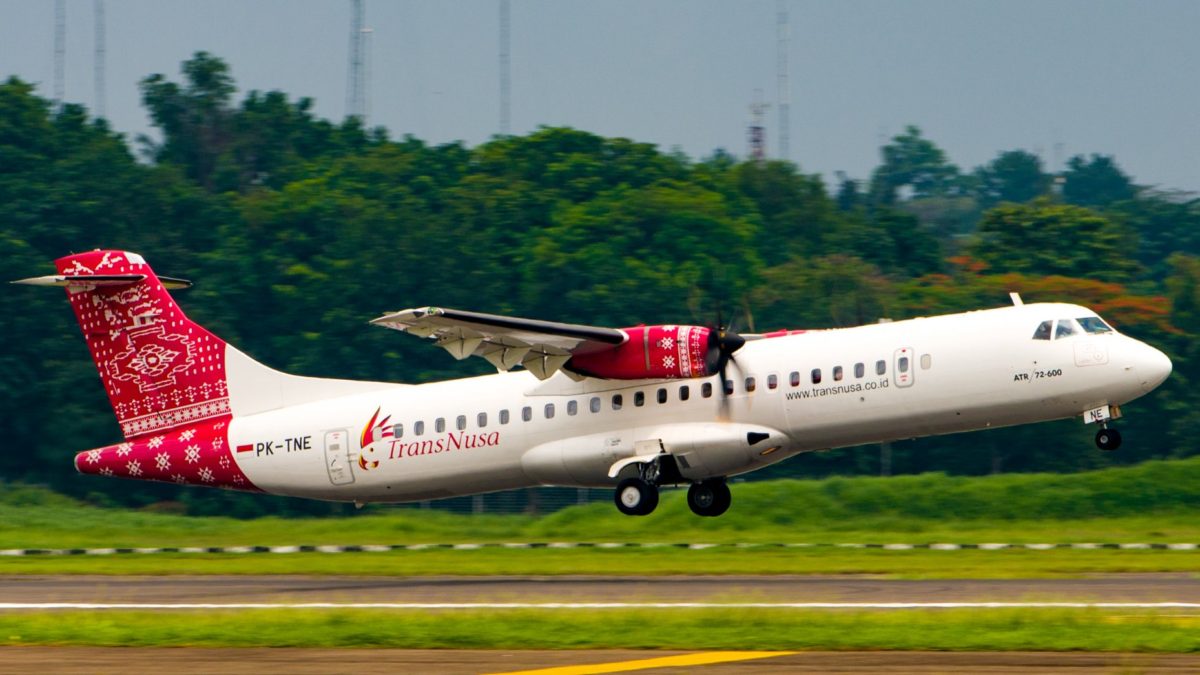 Transnusa is considering adding newer regional jets in future but in the meantime continues to replace its BAE and Fokker aircraft with ATRs.
The airline's managing director, Bayu Sutanto, says the airline still has one new ATR 72-600 coming this year and one pre-owned ATR 42-500. This will increase the carrier's ATR fleet to seven because currently it has four ATR 72s and one ATR 42, Bayu tells Smart Aviation.
He says next year the carrier will add two more ATR 42s and one ATR 72.
"There's a lot of offers in the market for ATRs," says Bayu, adding that "there's many ATR aircraft coming onto the market and the lease rates are coming down."
Transnusa's Fokker 70 and two Fokker 50s are already up for sale, confirms Bayu, adding that its two BAE 146 aircraft will be phased out this year and next year.
He says the airline is now thinking of getting newer, pre-owned regional jet aircraft and is considering Bombardier CRJ700/900s and Embraer E-Jets. Transnusa would also like to add Airbus A320 or 737s, so it can launch international operations, he adds.
Transnusa is primarily a scheduled passenger airline based in Kupang, the capital of eastern Indonesia's East Nusa Tenggara province.
The airline was borne out of a travel agency business in Kupang that started providing in 2005 air services by chartering other airline's aircraft. But in 2011 it acquired its own air operator certificate and became a fully-fledged airline. It initially focused on the consumer market but in more recent years has also been doing charter work for the oil and gas industry.
Bayu says it has air charter contracts with Premier Oil and Chevron to transport workers to and from the Natunas islands.
He says the oil, gas and mining sectors in Indonesia remain depressed. But he adds the carrier is exploring opportunities to do air charter work to support new nickel mines in Pomalaa in southeast Sulawesi.
Leithen Francis
Leithen is based in Singapore and has over 17 years' experience working for news organisations. He is the former deputy Asia editor of Flightglobal and the former Asia editor of Aviation Week. Leithen has a BA in journalism from RMIT University in Melbourne, Australia.
Related posts
SUBSCRIBE TO OUR NEWSLETTER