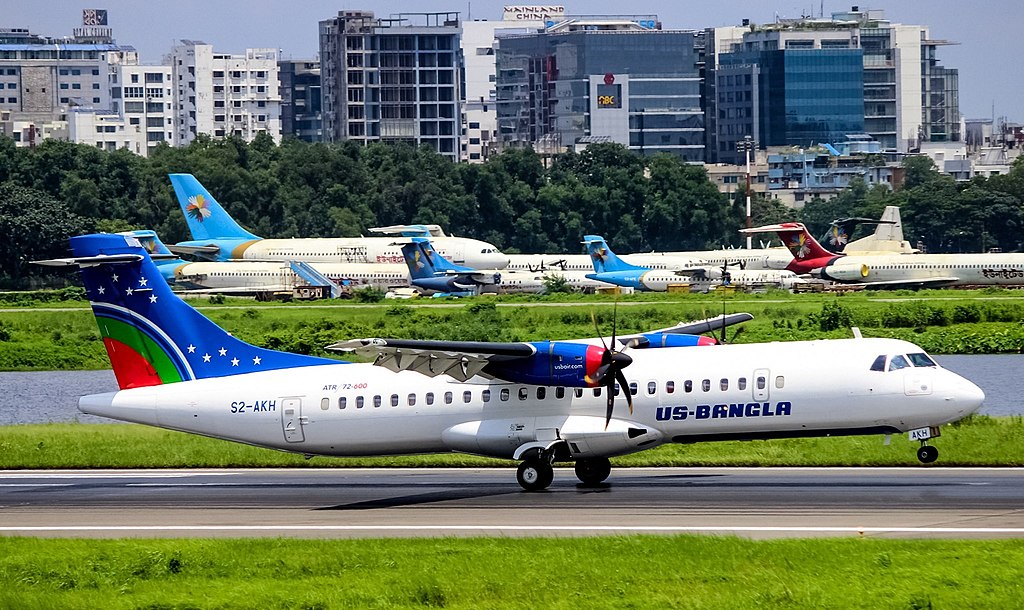 Bangladeshi carrier US-Bangla Airlines will receive two new ATR 72-600s on lease from Singapore-based lessor Avation over the next few months.
The two ATR 72-600s, which Avation ordered at the Singapore Airshow in February for placement with US-Bangla, are expected to arrive by January 2021 and will be used to develop the airline's regional network, US-Bangla CEO Sikder Ahmed says in a press conference.
Avation also added in February two purchase rights for ATR 72-600s, but it is unclear whether Avation aims to place the further two aircraft with US-Bangla.
US-Bangla will use the new regional turboprops to develop new routes: Jashore-Chattogram, Saidpur-Cox's Bazar and Sylhet-Chattogram, Sikder says.
The airline will also receive two Boeing 737-800s by April 2021 for its international network, which will add new South Asia destinations including Sri Lanka and the Maldives, he adds.
Sikder says US-Bangla's domestic network has recovered significantly over the last few weeks, with passenger numbers nearing pre-COVID-19 levels. The airline operates 28 domestic flights per day, up from about 12 per day in June, just after the national lockdown was lifted in end-May, he adds.
But he says US-Bangla's international business remains hard-hit, and that the airline hopes to recover COVID-19-related financial losses over the next two years. The government should reduce hangar and airport taxes, as well as the cost of fuel supplied by the state's Bangladesh Petroleum Corporation to help keep the airline industry afloat, he adds.
US-Bangla says it currently operates 13 aircraft: six ATR 72-600s, three De Havilland Canada Dash 8-400s and four Boeing 737-800s.
Photo: Md Shaifuzzaman Ayon
Edward Eng
Edward is based in Singapore. He writes stories on regional aviation across the Asia-Pacific region and has a background on covering socio-political issues. Edward holds a BA (Hons) in Philosophy, Politics and Economics from the University of Warwick in the UK.
Related posts
SUBSCRIBE TO OUR NEWSLETTER