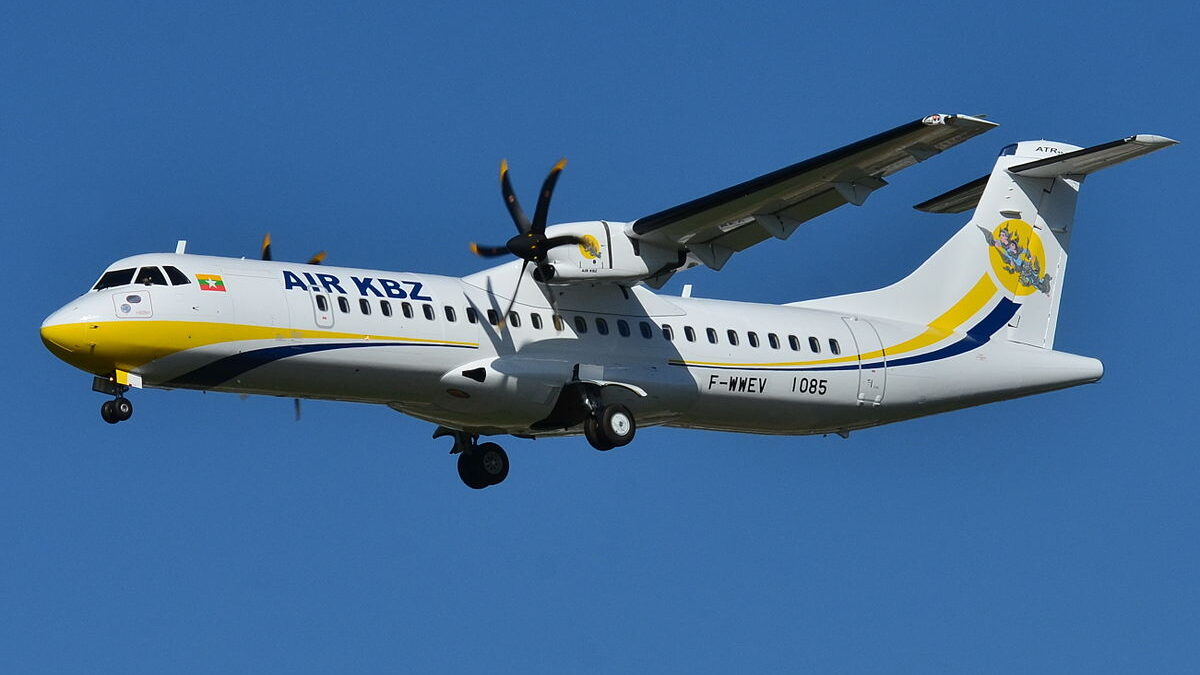 Five airline personnel of Myanmar carrier Air KBZ have been arrested in a criminal case involving tampering with the flight systems of Air KBZ's ATR aircraft, an act that could have potentially caused a mid-air accident.
The five are accused of a plot that led to leaves being stuffed inside the pitot tubes of three Air KBZ ATR aircraft, says Myanmar state-owned media, adding the five work for Air KBZ and include line maintenance personnel.
ATR pitot tubes are near the aircraft nose and are there to measure airspeed. Faulty air speed readings could have caused the aircraft to go too fast or stall mid-flight.
A sixth person is to be arrested, say the reports, but is on the run from the authorities. This person is accused of being a social activist who instigated the plot.
State-owned media says the person is a member of Myanmar's civil disobedience movement. Since the military took control of the country on 1 February, the nation has been subject to enormous civil unrest verging on civil war.
State media says the first ATR aircraft, local registration XY-AMP, was due to depart Yangon August 12 for Heho, a small town in central Myanmar. But a pre-departure inspection found leaves in the left and right-side pitot tubes, so the aircraft was grounded.
The airline then allocated another ATR, local registration XY-AMO, to do the flight but then seven minutes into the flight, the autopilot failed and the aircraft returned to Yangon.
Once on the ground, that aircraft was found to have leaves inside its pitot tubes on the left side of the airframe.
Air KBZ then decided to use a third aircraft to complete the flight, local registration XY-AMN, but that aircraft too was found to have leaves inside the pitot tubes on the left-side of the airframe.
Related posts
SUBSCRIBE TO OUR NEWSLETTER