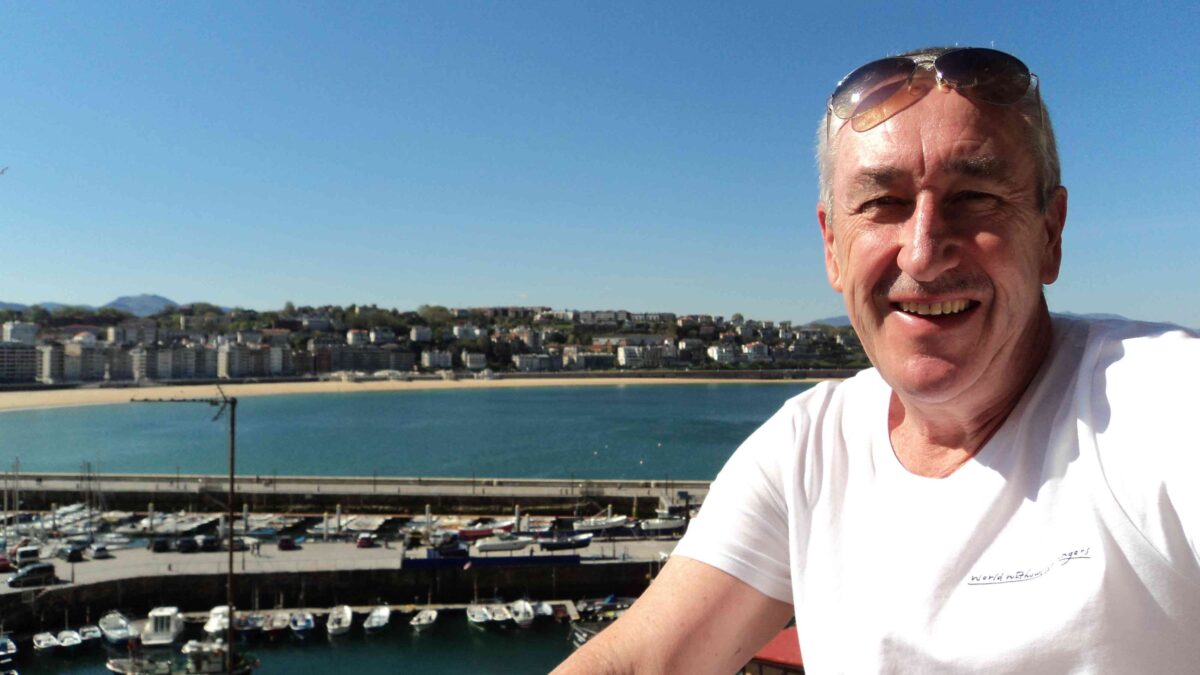 A former head of safety for Qantas Airways has highlighted how international airlines face an enormous challenge getting their pilots up to speed to fly again and warns that if airlines fail to pay enough attention to pilot training, it poses a threat to safety.
"The longer you are away, the more training you [as a commercial aircraft pilot] need to do to get back up to speed from a regulatory point of view," says Ron Bartsch, who is a former head of safety for Qantas and a former senior official from Australia's Civil Aviation Safety Authority (CASA). Bartsch spoke to Smart Aviation Asia Pacific, after publishing his latest book The Corona Dilemma, which highlights how businesses and individuals need to adopt a new mindset to adapt to change. Bartsch has an aviation consulting firm in Sydney called Avlaw and is also a director of Australian regional carrier Regional Express (Rex).
"In Australia, they [Qantas] have just stood the [widebody aircraft] pilots down. Qantas has, for example, parked their Airbus A380s," says Bartsch.
"They still need to maintain the continuing airworthiness of the aircraft and do the maintenance on the aircraft – as part of their maintenance control program – but the pilots are just out there working at Bunnings [hardware stores] or driving uber cabs until they are called back in. When they are called back by the airline, they will need to do their formal recurrency training to get back up to speed."
Bartsch says there is a danger some pilots may be complacent.
"You could have a commercial pilot that has 30 to 40 years of experience. They have never had a break…in their entire life. They come back and think they know it all, but maybe their skills are not up to speed with what their expectations are," he says.
Bartsch says he has seen how complacency among very experienced pilots, who were away from the job for an extended period, can lead to fatalities.
"We once did a survey of general aviation pilots working in Australia's agriculture sector [crop-dusting, etc] and found there was a high incidence of fatalities among those pilots that were older and came back at the beginning of the agriculture season."
"Traditionally they do six-months of agricultural flying each year [and then six months off]. The older ones – that may have had a lot of knowledge and experience, but also perhaps a high degree of complacency – when they go back into the season, there was a high rate of fatal accidents," says Bartsch.
Qantas Airways continues to have its international flights suspended, due to government-imposed travel restrictions, but says it "is continuing to work closely with the Australian Federal Government around the reopening of borders to support COVID-safe international travel."
The airline announced late last month it plans to resume some international services in mid-December, namely flights to: Singapore, Fiji, New Zealand, the US, Japan, UK and Canada. Aircraft types deployed will be Boeing 787s and Airbus A330s, while shorter routes – such as Fiji – will be served by Airbus A320s and Boeing 737s.
It says it plans to eventually put 10 of its 12 A380s back into service starting with five in mid-2022 to serve high demand routes such as London and Los Angeles.
But there is uncertainty over whether Qantas' resumption of international services will proceed, because it depends on the Australian government lifting international travel restrictions.
Bartsch says if international travel were to open up quickly that too creates a challenge for pilot training.
"If the international borders open up quickly, then airlines have a real problem with regards to how the existing number of simulators will be able to absorb the amount of training that will need to happen, all at the same time," he says.
But when international passenger traffic will return to pre-COVID levels remains unclear.
"With so many struggling sectors [of the economy] I suspect companies will redefine the meaning of essential and discretionary travel, especially considering the proven effectiveness of teleconferencing during the pandemic," says Bartsch.
In terms of airline safety, another concern Bartsch has, is airline finances. "There's a saying in the industry that 'a safe airline is a profitable airline'," says Bartsch.
"It concerns me greatly whether those airlines that survive the coronavirus pandemic will maintain the requisite levels of financing to ensure air travel remains safe. For this to happen, airline executives will need to support such expenditure and governments will need to remain vigilant to ensure that they do," he says.
"Due to the extended stand down of so many crew, the cost of regaining recency will be considerable and this will further impose financial burdens on already struggling airlines," he adds.
Ron Bartsch's book The Corona Dilemma, published by Vivid Publishing, is available at selected book stores and is also available at Amazon. Click this link here to order. Link. 
Related posts
SUBSCRIBE TO OUR NEWSLETTER