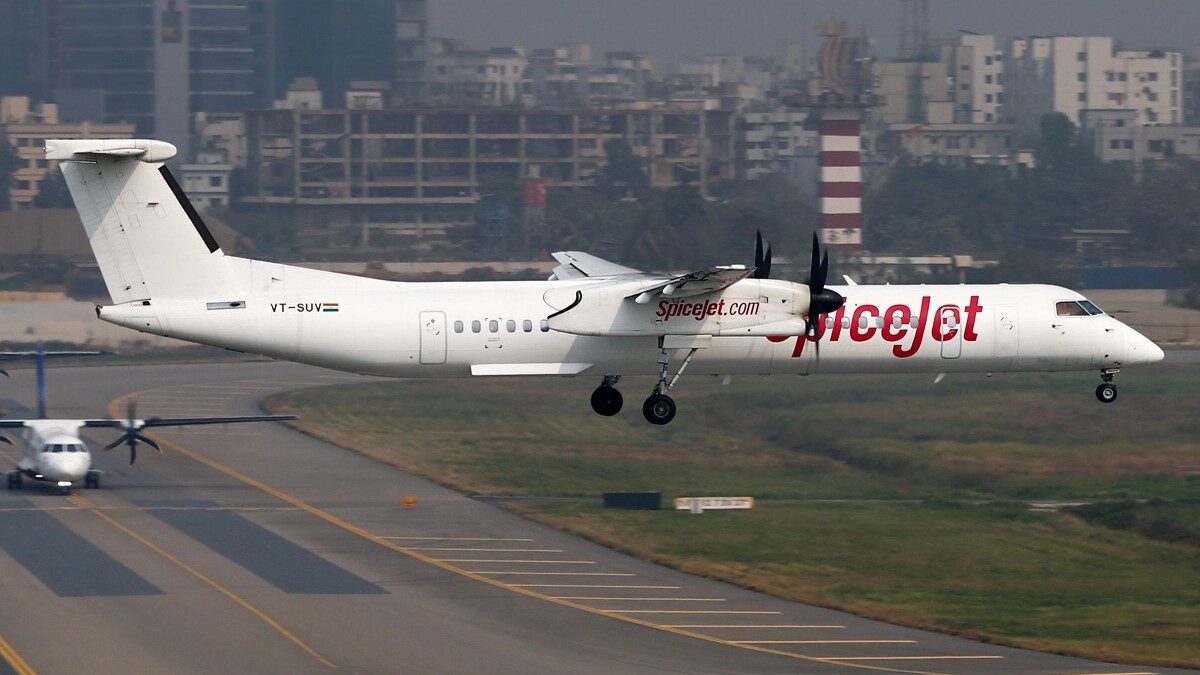 Edited to add an explanation of what the P2 side windshield is referencing in the fourth paragraph.
A SpiceJet De Havilland Aircraft of Canada Dash 8-400 experienced a cracked windshield outer pane, and continued to land at destination Mumbai airport with no pressurization issues.
In a statement, SpiceJet says the Dash 8-400, was enroute to Mumbai's Chhatrapati Shivaji Maharaj International Airport from Kandla Airport in north western India, when the windshield outer pane cracked.
The Dash 8-400, local registration VT-SUV, was cruising at 23,000 feet (7010 m), when the P2 side windshield outer pane cracked, it reports.
A SpiceJet spokesperson tells Smart Aviation Asia Pacific that the P2 side windshield refers to the co-pilot's side cockpit window.
The flight crew decided to continue to the destination, requesting a priority landing and safely landing at Chhatrapati Shivaji Maharaj International Airport, as pressurization was observed to be normal, it reports.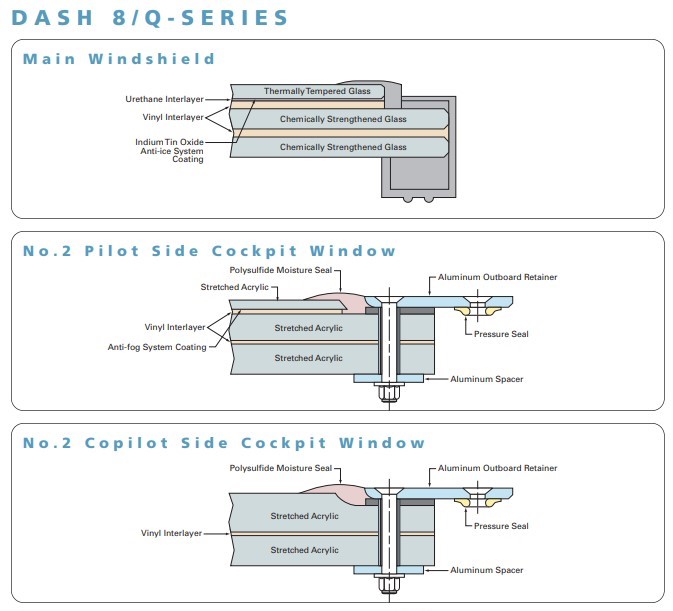 Dash 8 cockpit windshields have several layers of the windshield. (Source: PPG Aerospace)
According to airfleets.net, the Dash 8-400 is 11.5 years old.
Earlier on the same day, SpiceJet reports in a statement that a Boeing 737 Max aircraft had a fuel indicator malfunction enroute to Dubai International Airport from New Delhi's Indira Gandhi International Airport and diverted to Jinnah International Airport in Pakistan.
The 138 passengers have since been flown to Dubai International Airport on a replacement aircraft, SpiceJet says in a statement.
Picture Source: Raihan Ahmed
Related Stories:
India's SpiceJet Dash 8-400 Diverts Due To Smoke In Cabin (4 July 2022)
Two of SpiceJet's Dash 8-400s Suffer Door Issues On Take-Off (27 June 2022)
India's SpiceJet Dash 8-400 Diverts Due To Cabin Pressurization Issue (21 June 2022)
India's SpiceJet Faces Full Safety Audit Following Incidents (6 May 2022)
Davy Lim
Davy is based in Singapore. He is passionate about aviation and has flight experience in various single engine piston aircraft, gliders and seaplanes from his time in the United States. Davy holds a BA in Economics from the State University of New York in Buffalo.
Related posts
SUBSCRIBE TO OUR NEWSLETTER