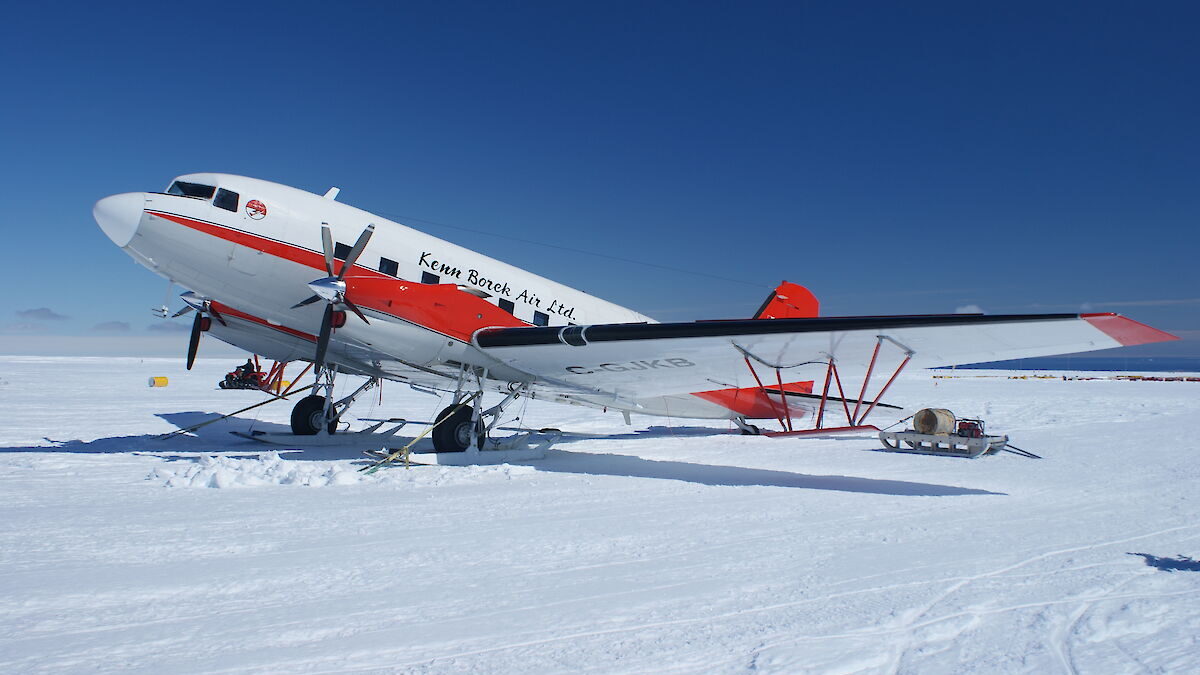 Antarctic Medevac Mission Succeeds Using AW169 and Basler BT-67
Edward Eng, 28 Dec 2020
2 min

read
A sick Australian expeditioner has been rescued from a remote research base in Antarctica thanks to a joint-effort by Australia, China and the United States, but the five-day rescue mission has highlighted how the Australian Antarctic Division needs its own ski-equipped aircraft.
Rescuing the sick Australian expeditioner required a AgustaWestland AW169 helicopter from China's National Antarctic Programme and a Basler BT-67 turboprop aircraft from the US Antarctic Program because the Australian Antarctic Division, responsible for Australia's scientific research in Antarctica, has no ski-equipped aircraft, the Australian Antarctic Division says in a statement.
It says the patient was based in and airlifted from Australia's Davis Station in East Antarctica, a place with no runway and one that is only accessible by icebreaker, which usually arrives in November and February. The Australian Government did identify this base in 2018 as a place for a concrete runway, but so far none has been built.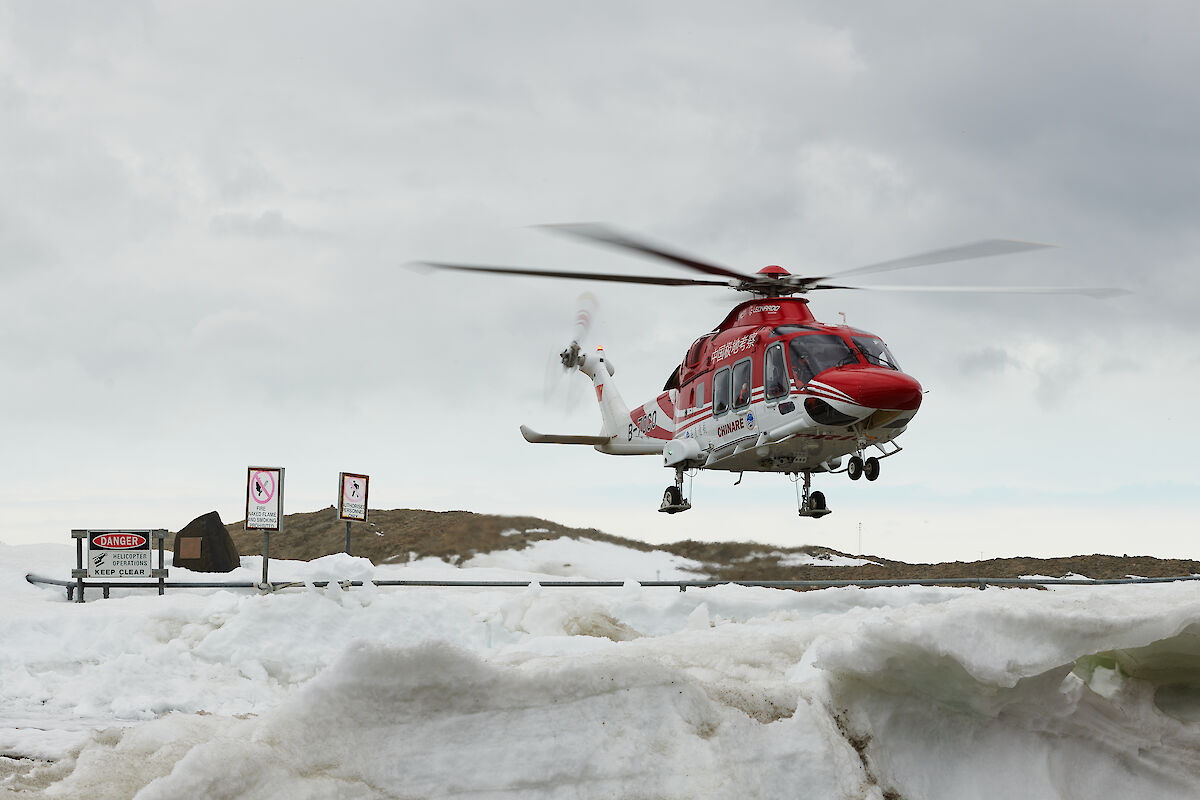 Chinese Antarctica Research Expedition (CHINARE) AW609 arrives at Davis
The reason the patient could be evacuated was because a Chinese Antarctic Programme icebreaker was enroute to China's Zhongshan Station, about 120km away from Davis Station, the Division says. An Agustus AgustaWestland AW169 helicopter aboard MV Xue Long 2 managed to transfer the patient and a Davis-based team to a site 40km inland to build a makeshift ice airstrip, it adds.
A ski-equipped Basler BT-67 then flew about 2,200km from the US' McMurdo Station to Australia's Wilkins Aerodrome, where it picked up a doctor and flew a further 1,400km to the makeshift airstrip, the Division says.
After picking up the patient, the Basler returned to Wilkins Aerodrome where an Australian Airbus A319-115LR flew the patient to Tasmania's capital Hobart, it says, adding that the entire mission involving the ice-breaker ship, fixed-wing aircraft and a helicopter took five days.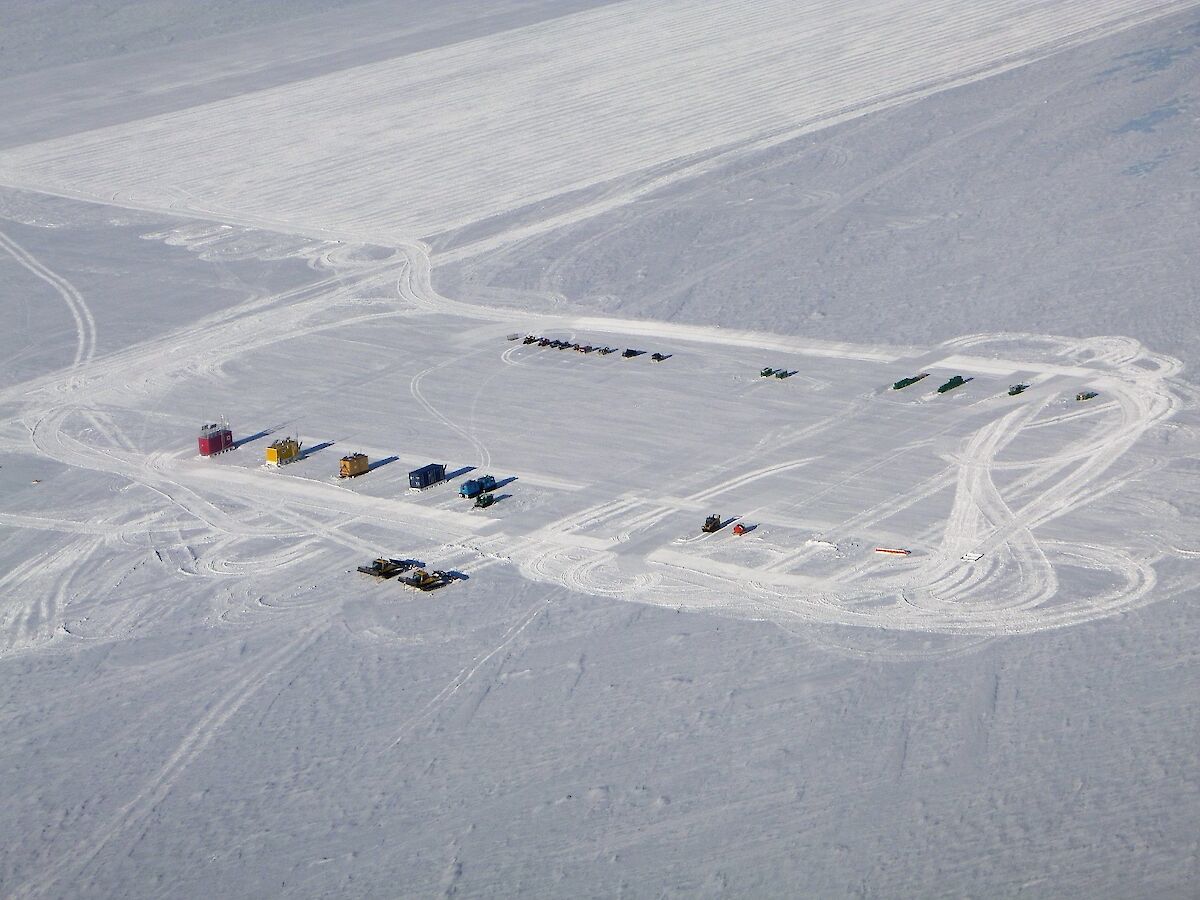 Makeshift airstrip near Davis Station
Canada's Kenn Borek Air operates Basler BT-67s and other aircraft for the US Antarctic Program. Australia's Skytraders operates the Airbus A319-115LR for the Australian Antarctic Division.
Skytraders also has CASA 212-400s equipped with skis, which it previously operated for the Australian Antarctic Division.
The Australian Antarctic Division has since used ski-equipped Basler BT-67s and De Havilland Canada Twin Otters operated by Canada's Kenn Borek Air, as well as Helicopter Resources-operated Eurocopter AS350 helicopters for its intra-Antarctica services.
The Australian Antarctic Division says it has refrained from using aircraft for this summer to avoid introducing COVID-19 to Antarctica.
The Australian Antarctic Division's spokespeople were unavailable for comment when contacted by Smart Aviation APAC today.
Photos: Australian Antarctic Division
Edward Eng
Edward is based in Singapore. He writes stories on regional aviation across the Asia-Pacific region and has a background on covering socio-political issues. Edward holds a BA (Hons) in Philosophy, Politics and Economics from the University of Warwick in the UK.
Related posts
SUBSCRIBE TO OUR NEWSLETTER