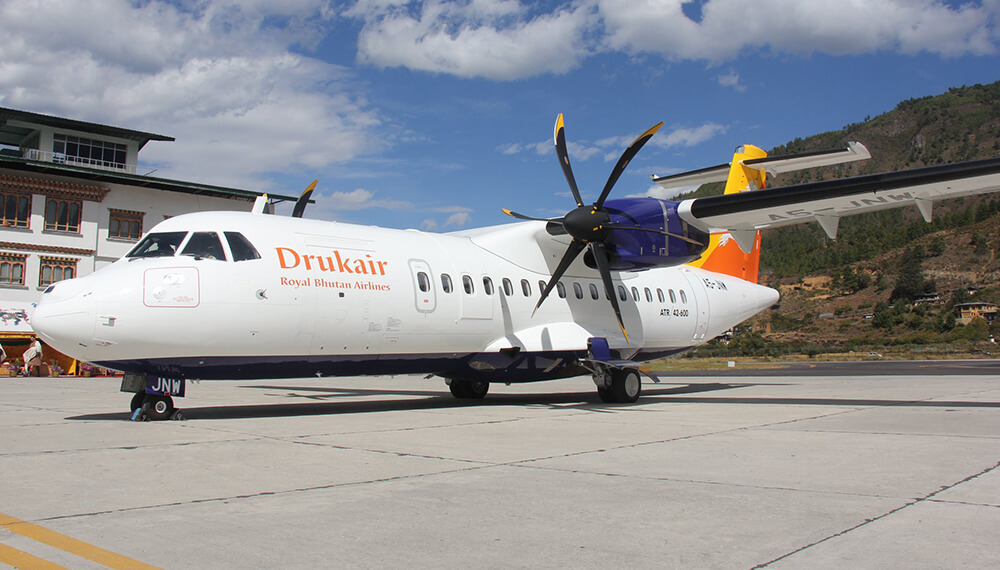 Bhutan national carrier Druk Air has suspended all domestic flights as the country announced a seven-day nationwide lockdown following a surge in COVID-19 cases.
All domestic flights will be cancelled until further notice, says the airline in a statement, although the airline adds that it will continue operating scheduled international services. The airline is the sole domestic operator in the country and uses a single ATR 42-600 on those routes.
Bhutan's national lockdown is being enforced for seven days from 23 December as flu clinics in Thimphu, Paro, and Lhamoizingkha detected cases over the last few days, says prime minister Lotay Tshering in a statement. The lockdown will allow the government to control virus transmission and determine the spread that has occurred in the country so far, he adds.
The country detected 33 cases of COVID-19 on 21 December, its highest daily number since the pandemic began. The number is significant considering the country has only had 479 cases so far and zero deaths.
Under the lockdown, only essential services and a number of designated shops within certain zones will be able to operate, Tshering says. Schools, offices and other businesses should remain closed, he adds.
Druk Air's spokespeople and management could not be reached when contacted by Smart Aviation APAC. 
Edward Eng
Edward is based in Singapore. He writes stories on regional aviation across the Asia-Pacific region and has a background on covering socio-political issues. Edward holds a BA (Hons) in Philosophy, Politics and Economics from the University of Warwick in the UK.
Related posts
SUBSCRIBE TO OUR NEWSLETTER