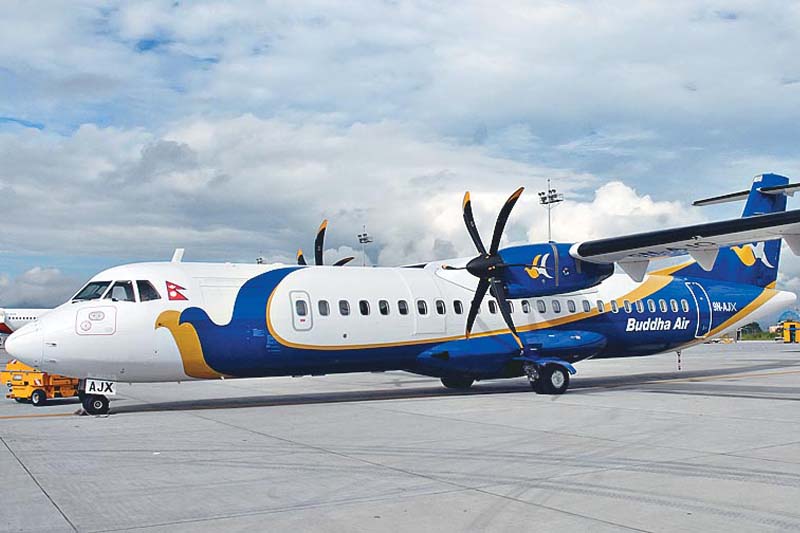 Nepal's largest domestic airline Buddha Air plans to add Twin Otters and launch flight services to the remote parts of the country from 2023 onwards.
Buddha Air's sales, marketing and ground handling director Rupesh Joshi tells Smart Aviation Asia Pacific that Nepal's rural and remote areas have a limited transportation network, and with the roads undergoing renovations, the airline sees an opportunity to service these regions.
"Some locations are very good for tourism and as the pandemic clears up, there will be more travel demand, which is why there is a need to increase the connectivity of the remote places to the bigger cities," he explains, adding that Buddha Air wants to make flights there more accessible and affordable.
Joshi says the airline plans to launch operations from 2023 onwards, with the goal of servicing 15 remote airports, using Ramechhap's Manthali Airport, Kaski's Pokhara Airport and Banke's Nepalgunj Airport as hubs to facilitate flights.
"We are currently still in discussions so the decisions are not yet finalized, but for starters, we intend to get four Twin Otter 400 series for these routes," he adds.
The airline operates three ATR 42-300s, two Beechcraft 1900Ds and 10 ATR 72-500s to domestic destinations such as Bhadrapur, Janakpur and Pokhara.
Smart Aviation Asia Pacific previously reported that Buddha Air is adding one more ATR 72-500, scheduled to arrive this month. However, Joshi clarifies that the delivery has been pushed to the second week of December.
He says the airline also has another ATR 72-500 coming next year March to April.
Joshi says the newly added ATRs are not for new routes, but rather to increase frequency of the airline's domestic flights.
Picture Source: thehimalayantimes.com
Related Stories:
Nepal's Buddha Air Expanding Amidst Pandemic (15 September 2021)
Ong Jeng Yang
Based in Singapore, Ong Jeng Yang has more than four years of experience working in the media industry.
Related posts
SUBSCRIBE TO OUR NEWSLETTER