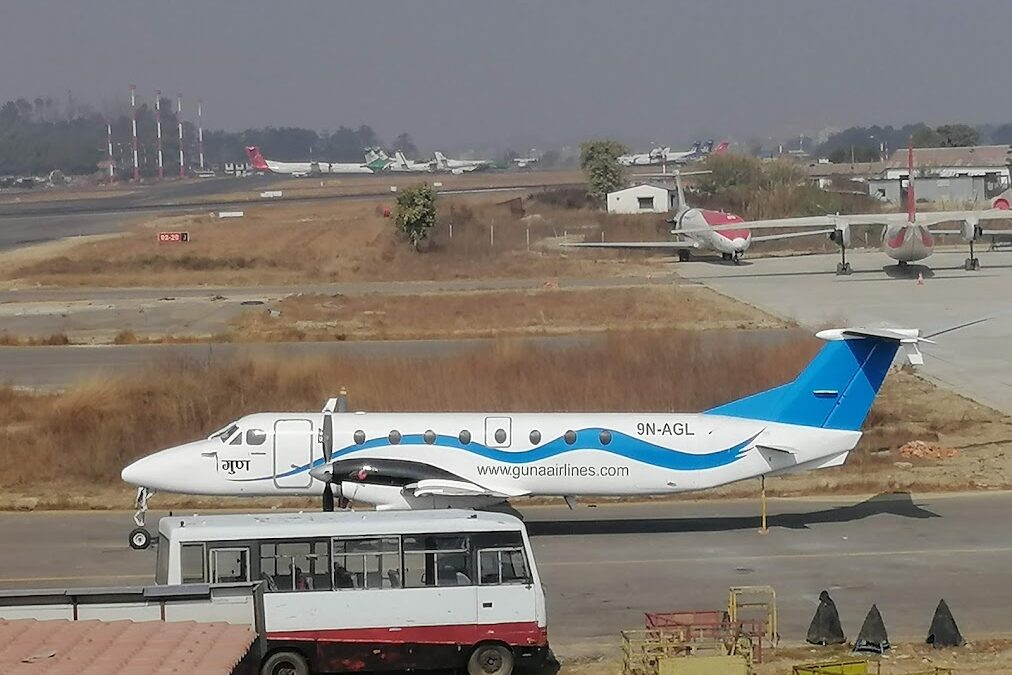 After the cessation of services back in 2013, regional carrier Guna Airlines is reportedly restarting its flight operations later this month, serving domestic destinations in Nepal with its fleet of seven aircraft. 
Guna Airlines first began operating in 2009, but was acquired by Simrik Airlines in 2013 due to financial difficulties. The latter announced at the beginning of this year that it will restart its operations under the name of Guna Airlines, discontinuing the Simrik Airlines brand.
According to Nepal online news site Aviation Nepal, Guna Airlines will start its air services with a fleet of seven aircraft: two 19-seat Beechcraft 1900Cs and five 29-seat British Aerospace Jetstream J41 aircraft.
The J41s were previously owned by Nepal's Yeti Airlines, but Guna Airlines bought the aircraft, reportedly at the price of one billion Nepalese Rupees (US$8.35 million). Yeti Airlines will provide technical support and operational assistance during the initial stages of operation, the report adds.
Prajwal Thapa, the spokesperson of Guna Airlines and head of market and sales tells Aviation Nepal that the works and preparations are in full swing to resume domestic air services from the fourth week of September.
Guna Airlines will start flights from the capital of Nepal, Kathmandu, to metropolitan cities such as Pokhara, Bharatpur and smaller cities like Tumlingtar. After the launch, additional routes will be added to facilitate air travel from Kathmandu to Simara town, Bhairahawa city, Janakpur city, Nepalgunj city and Biratnagar city, the report notes.
With the acquisition of the aircraft, the airline says it employs about 100 people and aims to employ to 150. It also plans to increase its fleet to nine aircraft within two years, including adding two 19-seat De Havilland Canada Twin Otter aircraft, the report says. 
Picture Source: aviationnepal.com
Ong Jeng Yang
Based in Singapore, Ong Jeng Yang has more than four years of experience working in the media industry.
Related posts
SUBSCRIBE TO OUR NEWSLETTER