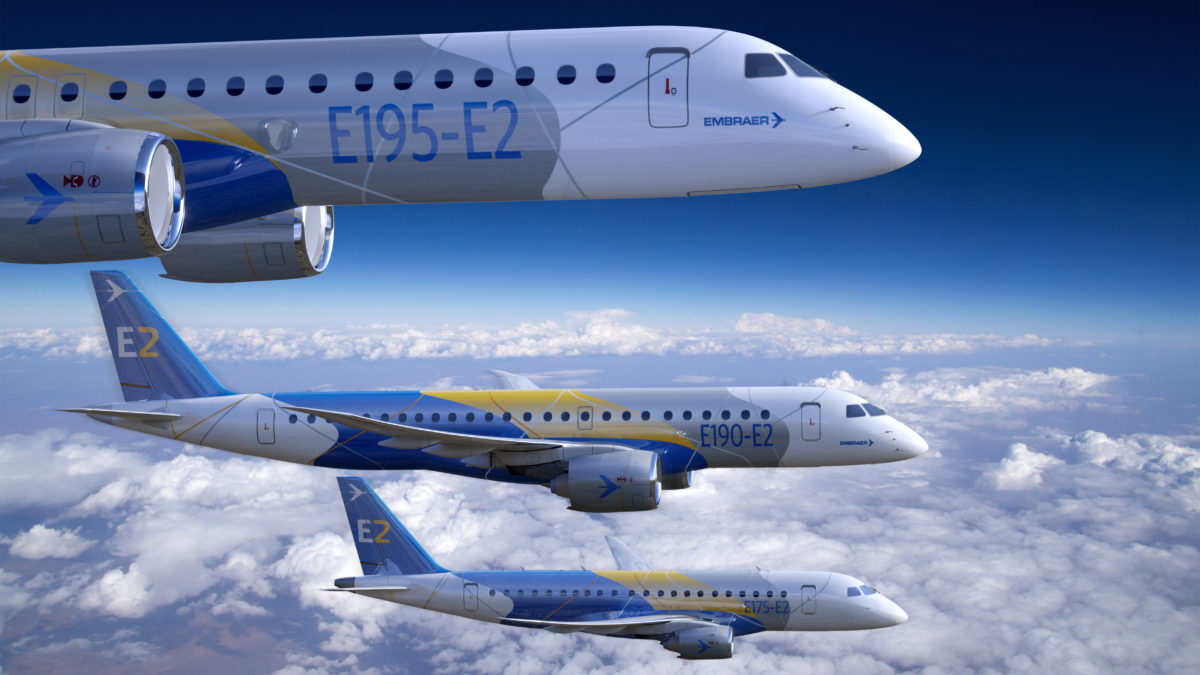 Boeing's decision to withdraw from a deal to acquire Embraer commercial aircraft has left the Brazilian manufacturer bitter as the takeover price far outstrips Embraer's current market capitalization, which slumped amidst the COVID-19 pandemic.
Embraer says Boeing wrongfully terminated the deal and "engaged in a systematic pattern of delay and repeated violations" of the transaction agreement in order to avoid paying. It says Boeing was unwilling to complete the transaction because of a weakened financial outlook, as well as reputational problems due to issues such as the 737 MAX crisis. Boeing planned to pay US$4.2 billion for 80% of Embraer's commercial aircraft business. This price for the business – which includes production, sales and services for the ERJ, E-Jet and E-Jet E2 families – is significantly more than Embraer's current market capitalization of US$1.1 billion.
Boeing's president of Embraer partnership and group operations, Marc Allen, says both parties had always set a 24 April deadline for the deal to be completed. He says the deal was unable to be completed because there were issues that were unresolved and that because Embraer had failed to meet certain conditions, Boeing was unable to grant an extension.
Embraer disputes this, saying it had satisfied the extension conditions and that Boeing's claims are false.
The Brazilian aircraft-maker says it "will pursue all remedies against Boeing for the damages incurred" as a result of the termination. The master transaction agreement reportedly includes a fee of $US75 million to US$100 million if Boeing walks away from the deal.
The termination of the deal, which was first signed as a strategic partnership memorandum of understanding in July 2018, would have launched Boeing into the regional jet market.
Boeing's archrival, Airbus, entered this segment in October 2017 by buying a majority stake in Bombardier's CSeries, now known as the Airbus A220.
The 100-160 seat Airbus A220 is the market leader in terms of order backlog, with 529 aircraft on firm order across both variants as of March 2020, Airbus says. Embraer's 66-146 seat E-Jet and E-Jet E2 families have 338 outstanding firm orders as of end-2019, Embraer says.
Other competitors include the upcoming 76-88 seat Mitsubishi Space Jet, which has 217 aircraft on order across both variants according to airline announcements. Mitsubishi Aircraft's parent company, Mitsubishi Heavy Industries, also plans to buy the Bombardier CRJ regional jet programme, which is due to end production middle of this year.
The 87-98 seat Sukhoi Superjet 100, with about 150 outstanding orders according to an April 2018 company factsheet, is mainly used in the Russian market. The 78-105 seat Comac ARJ21 is used by Chinese operators.
Embraer's current regional jets are still the most popular challenger to the Airbus A220. The Brazilian company says it delivered 89 commercial aircraft in 2019. The 3.8 year backlog provides some buffer against the current collapse in air travel. But the US$4.2 billion in cash and access to Boeing's sales, marketing and customer support network would have been a
bigger help.
Picture credit: Embraer
Edward Eng
Edward is based in Singapore. He writes stories on regional aviation across the Asia-Pacific region and has a background on covering socio-political issues. Edward holds a BA (Hons) in Philosophy, Politics and Economics from the University of Warwick in the UK.
Related posts
SUBSCRIBE TO OUR NEWSLETTER