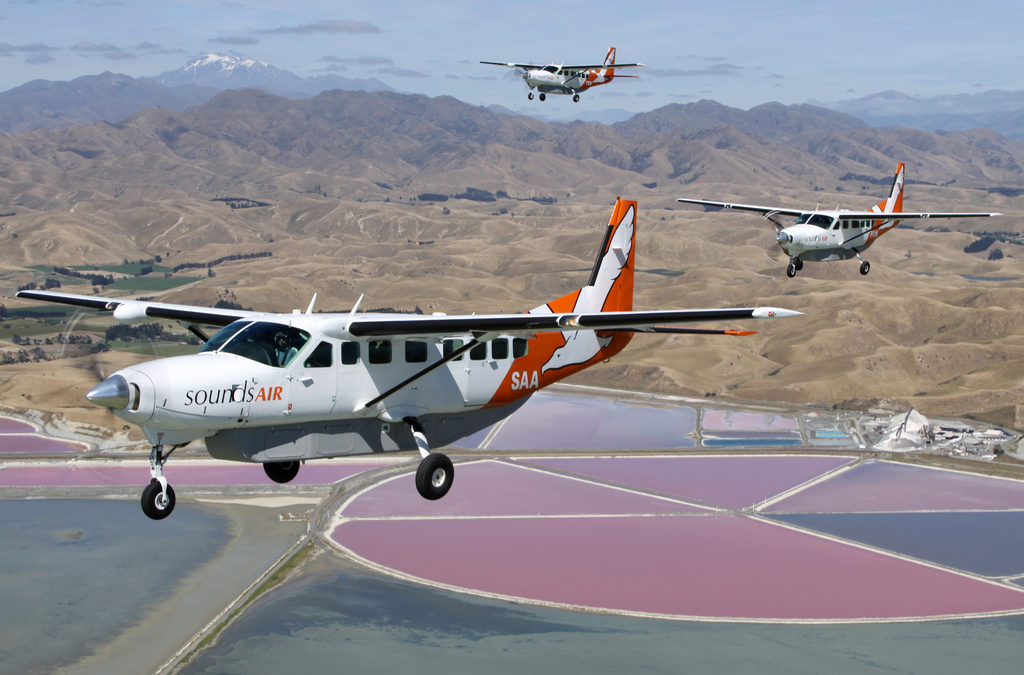 New Zealand's Sounds Air is asking for government aid on the basis that it is a vital transport link for local communities.
Sounds Air managing director, Andrew Crawford, tells Smart Aviation APAC the airline needs "a small amount of financial support" from the government's NZ$600 million (US$360 million) aviation relief package to stave off receivership because of New Zealand's COVID-19 lockdown. Sounds Air is too important to fail because it flies to seven destinations in the Marlborough and Cook Strait region not serviced by any other carrier, he adds.
The opposition National Party has publicly supported the airline's case and over 22,000 people have also signed a petition calling on the government to provide funding to Sounds Air.
The regional airline has yet to secure anything from the government's aviation relief package to support airlines hit by the COVID-19 pandemic. This is because it does not carry freight or provide lifeline services, Crawford says. The airline has lost all its revenue streams because the
national level-four lockdown has banned almost all travel for tourists and locals, both of whom fly on Sounds Air, he adds.
The New Zealand transport ministry says only flights to remote islands are deemed to be lifeline services. Under the country's level-four lockdown, which has been in force since 25 March, only lifeline and freight flights are allowed, Crawford says. This means Sounds Air is unable to fly, although from next week it can fly some services for essential travel as the lockdown is eased to level-three, he adds.
Sounds Air is gathering expressions of interest for some essential travel flights it plans to offer, such as a cross-strait service between Wellington and Blenheim, on the northeast tip of the south island. Essential travel is allowed under the level-three lockdown for reasons such as assisting essential workers in getting to work, as well as helping those "stuck in the wrong place" get home, the airline says.
Crawford says Sounds Air needs some financial support from the government so it has the "ability to weather the next six-to-twelve month period." The airline receives a wage subsidy for its 80 staff, but has other fixed costs pushing it towards receivership such as maintenance, rental, and the capital costs of its aircraft, he adds.
While ongoing negotiations cannot be disclosed, Crawford says that a financially-stable Sounds Air would be able to support its existing network but also other regions not viable for Air New Zealand in the immediate future because of its larger aircraft.
"This should be a coordinated, all of country approach. The smaller carriers [can feed] the bigger carriers as the economies of scale get back on track," he adds.
Sounds Air's fleet comprises six nine-seat Pilatus PC-12s and four 12-seat Cessna 208 Caravans. Air New Zealand's smallest aircraft is the 50-seat Bombardier Dash 8-300, which was operating 'ghost flights' and rescue flights with low load factors in March, according to the national carrier.
Edward Eng
Edward is based in Singapore. He writes stories on regional aviation across the Asia-Pacific region and has a background on covering socio-political issues. Edward holds a BA (Hons) in Philosophy, Politics and Economics from the University of Warwick in the UK.
Related posts
SUBSCRIBE TO OUR NEWSLETTER