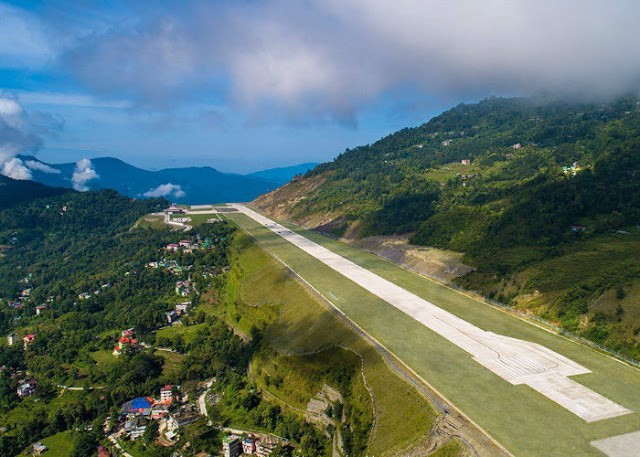 Indian low-cost carrier Indigo, which is already India's largest domestic carrier, is launching four new domestic routes, at a time when SpiceJet continues to exit some routes.
Indigo says in a statement it is launching four-times weekly non-stop services on 30 October between Ahmedabad and Jammu and between Ranchi and Bhubaneshwar.
The following day it will launch thrice-weekly non-stop services between Indore and Chandigarh and between Bhopal and Udaipur.
The latter is a new route under India's UDAN regional connectivity scheme, it adds.
Udaipur, formerly the capital of the Mewar Kingdom, is a city in the western Indian state of Rajasthan, while Bhopal is a city in the central Indian state of Madhya Pradesh.
Indigo says the other cities and towns it is launching services to are mix of industrial cities and places of cultural significance.
The airline's domestic network expansion comes as competitor SpiceJet drops another domestic route.
SpiceJet has announced that it is suspending services to , the only commercial airport in the remote north-eastern Indian state of Sikkim. The airport serves the state capital Gangtok. The service is being suspended effective 30 October and means people needing to fly now need to do a more than five-hour drive through mountain passes to Bagdogra Airport in West Bengal.
India's prime minister Narendra Modi opened the airport, which is only 60km to the Chinese border, in 2018 with much fanfare. The airport is of strategic interest to India, which is keen to connect this remote part of the country.
SpiceJet, which is the only airline serving the airport, has a daily Kolkata- Pakyong and daily New Delhi-Pakyong service using De Havilland Aircraft of Canada Dash 8-400s.
A SpiceJet spokesman tells local media that the issue is that aircraft coming in to land are required to see the airport from 5,000ft under visual flight rules. But there are many days – especially in winter – when cloud cover makes this impossible, resulting in costly flight cancellations for the airline, says the spokesman.
Related posts
SUBSCRIBE TO OUR NEWSLETTER