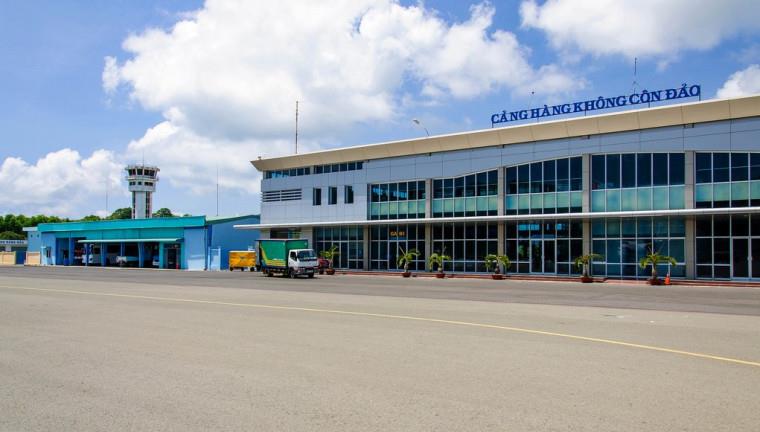 The Civil Aviation of Vietnam (CAAV) plans to shut Con Dao Island's airport for nine months next year, so its runway can be widened and taxiways upgraded to accommodate larger aircraft.
Media reports in Vietnam say the upgrading will allow aircraft as large as 200-seat Airbus A321s to land there and will quintuple the airport's capacity to two million passengers and 4,400t of cargo per year. Currently the largest aircraft at Con Dao is the 90-seat Embraer 190.
CAAV says in a letter to Vietnam's Ministry of Transport it proposes to close Con Dao airport from April 2023 to December 2023 for renovation, media outlet Kenh14 reports.
Pham Van Hao, CAAV deputy director says the Thang Long Project Management Board has submitted an outline to the CAAV regarding its missions, survey quotation, pre-feasibility report as well as its plans to select contractors for the project, the report adds.
CAAV has asked the Ministry of Transport to get approval from the people's committee of Ba Ria-Vung Tau province, which includes Con Dao Island, to agree on the closure dates and help in other areas such as site clearance and setting up of a temporary construction port, the report says.
CAAV has also asked the Ministry of Transport to kickstart Vietnam Air Traffic Management Corporation's investment programs for the construction of flight management facilities, the report adds.
It says renovation works involves widening the runway to 45m (148ft) from 30m, building a new taxiway, lengthening three existing ones and widening the apron so eight aircraft can park there, doubling current parking capacity. VNExpress, without citing its sources, says this airport upgrade work will cost 3.8 trillion Vietnamese dong (US$166 million).
Other facilities such as the internal traffic system, fuel depot, and ancillary works will be upgraded to operate around the clock, it adds.
Con Dao airport currently closes at night due to no runway lighting system. 
Con Dao is a 16-island archipelago in the southern province of Ba Ria Vung Tau. It is a popular tourist destination thanks to its beaches and historical sites.
Picture Source: alotrip.com
Related Stories:
Vietnam's Con Dao Airport In Works For Upgrading (19 August 2021)
Ong Jeng Yang
Based in Singapore, Ong Jeng Yang has more than four years of experience working in the media industry.
Related posts
SUBSCRIBE TO OUR NEWSLETTER