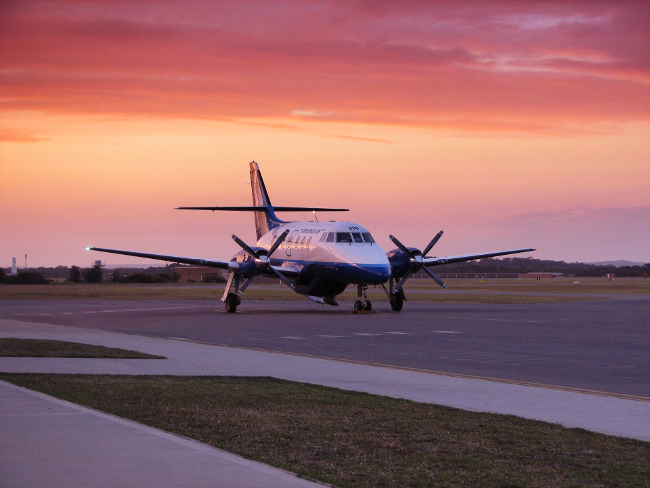 Australian Regional Airline Industry Says Rescue Package Is Insufficient
Edward Eng, 25 Mar 2020
2 min

read
Australia's regional airline industry is arguing that the government's rescue package is insufficient given the weaker balance sheets of smaller regional operators.
Jim Davis, Regional Airline Association of Australia (RAAA) chairman, says the A$715 million (US$425 million) COVID-19 package is greatly appreciated, but "will not assist an operator who has a grounded fleet." This is because many airlines have fixed costs that will need to be paid as they wait out the pandemic, he adds.
FlyPelican, for example, is paying aircraft leases costing US$60,000 per month; US$24,000 per month in IT, insurance, and other fixed operating costs; and about US$24,000 per month in staff salaries needed to keep its air operator's certificate (AOC) active, RAAA says. These staff refer to those mandated by AOC rules, and exclude most frontline workers such as pilots, check-in staff and non-critical engineers, it adds.
FlyPelican is a New South Wales-based regional airline operating five BAe Jetstream 32s.
"The industry is already in a desperate survival mode and it is absolutely vital that we prevent regional operators and flying schools from collapsing because once they are gone, most will not be replaced as the barriers of entry into our industry are just too high and the margins too low," says Davis.
This is despite waiving fuel excises, domestic airline services charges, and security charges under the US$425 million package, it adds.
Regional Express, Australia's largest independent regional airline, says this translates to only about A$1 million (US$600,000) per month in direct benefits for its scheduled operations. This is insufficient to cover the A$10 million (US$6 million) per week it expects to lose from running its reduced schedule, it adds. As an interim solution, the airline says from 6 April it will shut down all regular public transport (RPT) air services outside Queensland, where its services are being underwritten by the regional government.
Regional air services are expected to fall further to an 80% year-on-year reduction, down from the 60% reduction currently experienced, Rex says. "There is a tipping point in the airline business beyond which it will no longer be sustainable to operate reduced services," it adds.
The RAAA says the Federal Government should consider other measures such as a sovereign loan guarantee and a moratorium on existing loan repayments. It is also pushing for the introduction of a "US Chapter 11 style arrangement to allow businesses to keep operating where possible without the fear of being closed down by creditors", it adds.
Since the introduction of the rescue package, Australia's Civil Aviation Safety Authority has also offered relief measures such as a six-month extension to AOCs. It says it is also allowing automatic extensions of pilot and air traffic controller licenses by six months, as well as relief from proficiency and training checks on operators up until end-June.
Edward Eng
Edward is based in Singapore. He writes stories on regional aviation across the Asia-Pacific region and has a background on covering socio-political issues. Edward holds a BA (Hons) in Philosophy, Politics and Economics from the University of Warwick in the UK.
Related posts
SUBSCRIBE TO OUR NEWSLETTER