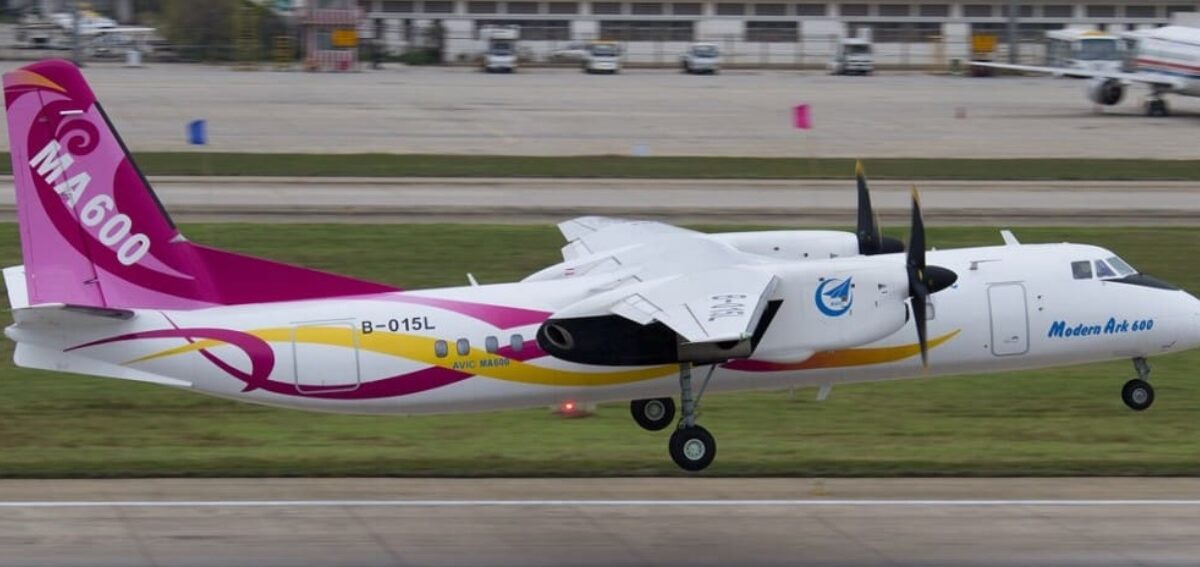 A leaked memorandum of understanding, from two years ago, reveals that the Solomon Islands Government planned to have national carrier Solomon Airlines undergo a refleeting program with the Aviation Industry Corporation of China (AVIC).  
The MOU – signed by Peter Shanel Agovaka, Solomon Islands minister of communication and aviation;  and Zhang Yong, Xian Aircraft chief customer officer – shows the South Pacific nation planned to acquire three Xian Aircraft MA600 aircraft and three Harbin Y12 aircraft for Solomon Airlines. Xian Aircraft and Harbin Aircraft are both part of China state-owned AVIC. 
The MOU also says AVIC would help develop supporting infrastructure that includes upgrading 35 airfields in the Solomon Islands to accommodate MA600 aircraft. It says the upgrade would be carried out in two phases, 15 in phase-one and 20 in phase-two.
The Solomon Islands intended to become a transport hub for the Pacific region by strengthening its existing aerodrome infrastructure and upgrading its national fleet, details in the MOU reveal. Solomon Islands also wished to receive direct flights from China to the Solomon Islands capital Honiara, it adds.
The MOU was signed in November 2019 when Solomon Islands government delegation visited Xian Aircraft, toured the aircraft assembly line and customer training center. The delegation also discussed relevant after-sales support, such as engineering and technical support.
Solomon Airlines never received the Chinese aircraft and the airline's CEO, Brett Gebers, has said publicly he was unaware of the MOU until it was disclosed last week by Australian media. 
The revelation has caused some consternation in the Australian media as it comes just weeks after China and the Solomon Islands signed a defense pact that some fear will lead to China developing a military presence in the Solomon Islands, Australia's northern neighbor. 
AVIC is a state-owned aerospace company that makes both civil and military aircraft. The MA600 is a 60-seat civil turboprop aircraft and the Y-12 is a 19-seat civil turboprop aircraft. 
Picture Source: aerocorner.com
Related Stories:
Solomon Airlines Restarts Domestic Operations (17 March 2022)
Solomon Airlines Resumes Flights Following Country's Civil Unrest (1 December 2021)
Solomon Airlines Adds Ikhana Twin Otter As Its Financials Improve (8 October 2021)
Davy Lim
Davy is based in Singapore. He is passionate about aviation and has flight experience in various single engine piston aircraft, gliders and seaplanes from his time in the United States. Davy holds a BA in Economics from the State University of New York in Buffalo.
Related posts
SUBSCRIBE TO OUR NEWSLETTER