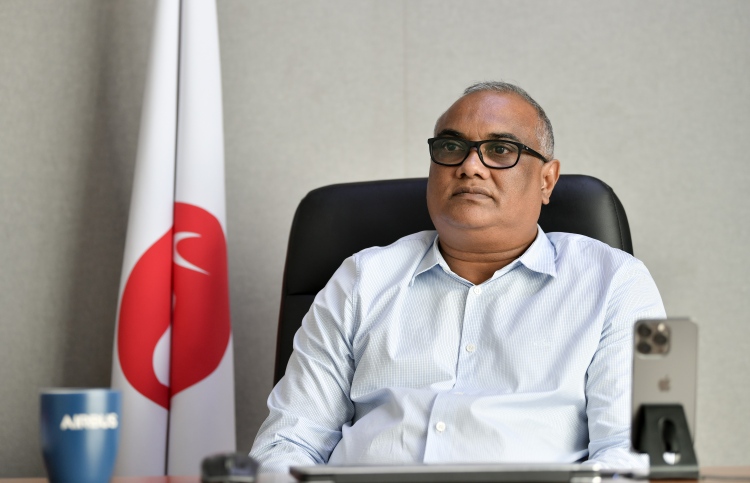 Maldivian, the national carrier of the Maldives, plans to get three more ATR aircraft next year and will use these to replace its De Havilland Aircraft of Canada Dash 8-200 and Dash 8-300 aircraft.
The airline's managing director, Mohamed Mihaad, tells local news organisation The Edition it plans to acquire three new ATR aircraft next year in addition to the two ATR 72-600s and one ATR 42-600 it ordered in January for delivery by year-end.
Mihaad says it needs to increase the airline's ATR fleet to six so it can replace its Dash 8-200 and Dash 8-300 aircraft that have higher maintenance costs because the aircraft are old.
He also says the airline needs the new ATRs so it can compete more effectively against privately-owned airlines in the Maldives that operate newer aircraft.
Island resort owners will be more likely to contract Maldivian for air services if the airline has newer aircraft, adds Mihaad.
While Maldivian uses turboprop aircraft for domestic services, it has one Airbus A320 and one Airbus A321 that it operates on international routes.
Mihaad says it plans to return the A321 to the lessor when the lease expires in next year's first quarter, but retain the A320 which has a lease until 2025.
He says the A321 is at least 20 years old, so Maldivian will incur high costs from lease return conditions, but the airline wants to return the aircraft.
It plans to issue a tender by end of this month for a long-haul aircraft that it could use to launch air services to Europe and South Africa, says Mihaad, who confirms the carrier has been losing money.
The airline in January issued a tender for the lease of two ATR 72-600s, but it is unclear if the airline has succeeded in securing the aircraft on lease.
Maldivian's website shows the airline has a fleet of: one A321, one A320, eight De Havilland Aircraft of Canada Dash 8-300s, two Dash 8-200s and 11 De Havilland Aircraft of Canada Twin Otters.
Feature picture, by Nishan Ali from Mihaaru, shows Maldivian managing director, Mohamed Mihaad.
Related articles:
Maldivian To Lease More ATRs (25 January 2022)
Maldivian Buying Three ATRs To Replace Dash 8s (18 January 2022)
Related posts
SUBSCRIBE TO OUR NEWSLETTER