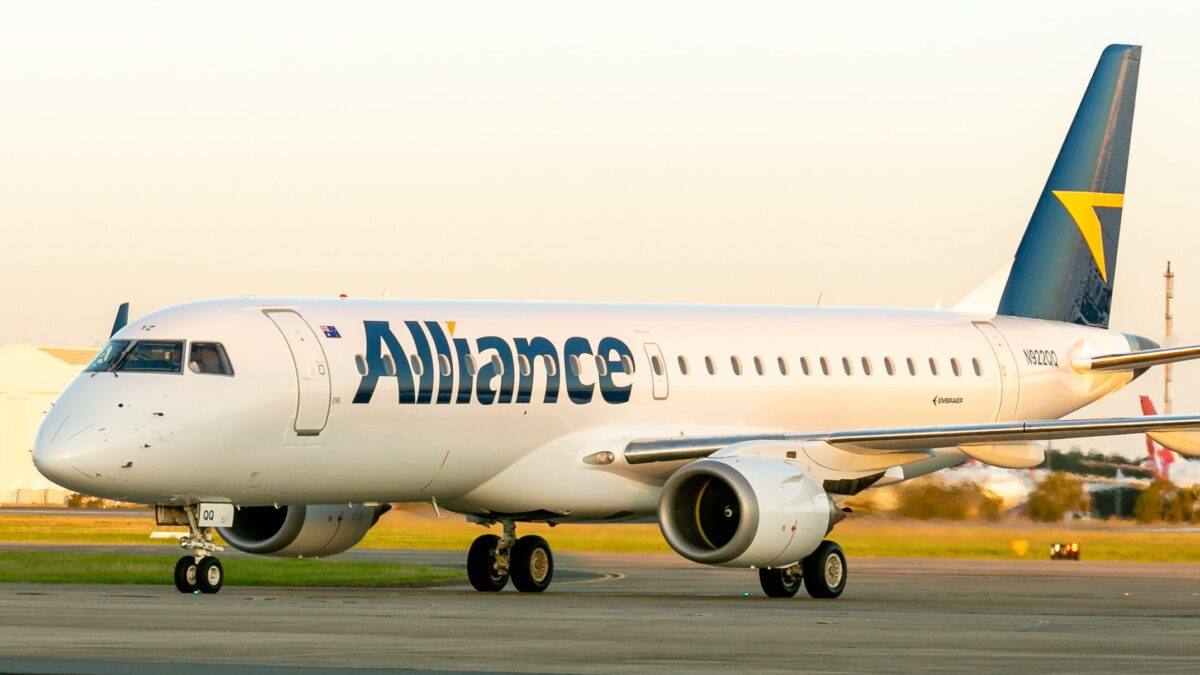 Alliance Airlines' new maintenance, repair and overhaul (MRO) base in the far north Queensland town of Rockhampton  is now under  construction and will open next year. 
The Queensland government says in a statement the A$60 million (US$45 million) MRO centre will open in Rockhampton in January and that  concrete pouring  for the hangar's foundation is already. 
Cameron Dick, Queensland treasurer and minister for trade and investment, says the construction of the MRO centre, which is backed by the state's A$175 million Jobs and Regional Growth Fund, illustrates the state government's commitment to creating regional jobs. 
"Roughly 100 operational jobs will be supported here by 2024, and there are around 115 construction workers bringing the project to life. There will also be at least 16 local traineeships and apprenticeships offered, creating new career paths for young central Queenslanders," he adds.
"This new facility will allow Alliance Airlines to re-shore their MRO activities from Slovakia and the United Kingdom to right here in Queensland," says Dick.
"This project stands to boost our state economy by A$195 million over the next decade, and consolidates our reputation as a destination of choice for the multi-billion-dollar global MRO industry," he adds. 
The Queensland government's member for Rockhampton, Barry O'Rourke, says in the statement that an aviation MRO operation of this scale will help position Rockhampton Airport as a centre for aviation services.
"Investment attracts investment, and this facility will encourage more businesses to choose Rockhampton and our local suppliers," O'Rourke adds.
The Queensland government's member for Keppel, Brittany Lauga, says  Alliance will expand its fleet 74 aircraft this year from 65.
Alliance Airlines managing director, Scott McMillan, says Rockhampton was an obvious choice for the facility.
"Rockhampton has been part of our operations over the past 20 years and offers everything we need, from location and weather to incredible stakeholder support," he says, highlighting that the airline is excited to bring skilled jobs back onshore and into central Queensland.
The statement says MRO in Queensland is valued at A$565 million and supports approximately 4,200 jobs. Globally, the MRO industry is forecast to grow to US$86.8 billion by 2024, it adds.
Alliance Airlines says the MRO facility at Rockhampton Airport will save it millions in maintenance and fuel costs, Smart Aviation Asia Pacific reported last December.
The facility will support its fleet of 74 Fokker and Embraer aircraft, it adds.
Picture Source: travelnewsasia.com
Related Stories:
Australia's Expanding Alliance Airlines Posts Strong Profit (16 August 2021)
Australia's Alliance Airlines To Use Embraer RJs For Contract Flying and Dry Leasing Business (22 December 2020)
Australia's Alliance Buying Toll's Brisbane MRO (17 November 2020)
Ong Jeng Yang
Based in Singapore, Ong Jeng Yang has more than four years of experience working in the media industry.
Related posts
SUBSCRIBE TO OUR NEWSLETTER