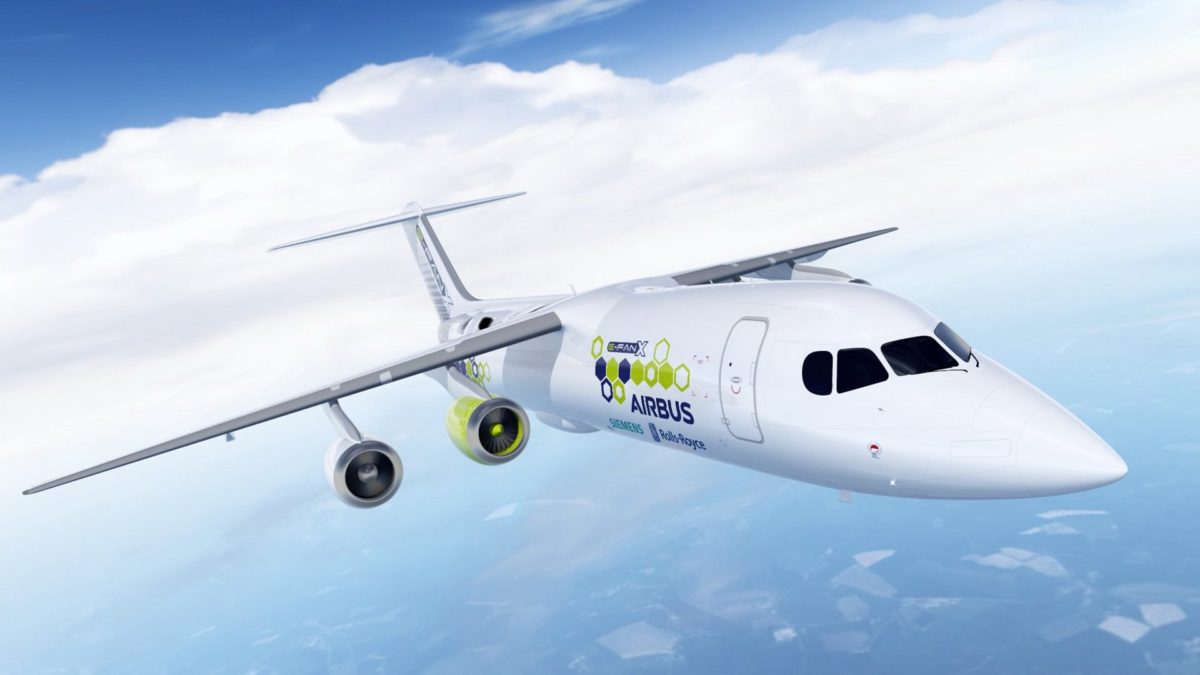 Rolls-Royce is set to acquire Siemens' eAircraft business to boost its aircraft electrification capabilities and strategy, in a deal that will be completed late 2019.
The move is important to Rolls-Royce as it believes electrification – promising cleaner and quieter flying – is the next great technological shift in aviation, says Rolls-Royce Electrical's director Rob Watson. Having eAircraft's 180 designers and engineers is necessary to grow Rolls-Royce's scale and expertise, he adds.
The engineering giant has already been working with the eAircraft team, as they are part of a team, along with Airbus, that is developing a hybrid electric aircraft demonstrator, based on the BAe 146 platform, with first flight planned for 2020.
"To support the rising demand for air travel, while achieving CO 2 targets, the aviation industry is developing increasingly environmentally friendly technologies and practices," says Rolls-Royce's chief technology officer Paul Stein.
"The electrification of flight is just one part of Rolls-Royce's commitment to making aviation more sustainable: we are continuing to increase the fuel efficiency of our gas turbines; encouraging the development of environmentally friendly and sustainable aviation fuels; and pursuing the electrification of aviation," he adds.
Rolls-Royce's electric aircraft projects also include a hybrid vertical take-off and landing (VTOL) concept it unveiled at last year's Farnborough Airshow. It says it is currently developing an all-electric demonstrator aircraft, based on the Sharp Nemesis NXT platform, that will attempt to break the world speed record for all-electric flight.
Other electric aircraft projects unveiled recently at the Paris Airshow are Daher-Airbus-Safran's hybrid demonstrator, EcoPulse; United Technologies' regional turboprop programme, Project 804; and Israeli startup Eviation's all-electric nine-seat prototype, Alice.
Siemens said recently that hybrid aircraft are currently limited most by battery weight and electrical system architecture technology.
Edward Eng
Edward is based in Singapore. He writes stories on regional aviation across the Asia-Pacific region and has a background on covering socio-political issues. Edward holds a BA (Hons) in Philosophy, Politics and Economics from the University of Warwick in the UK.
Related posts
SUBSCRIBE TO OUR NEWSLETTER