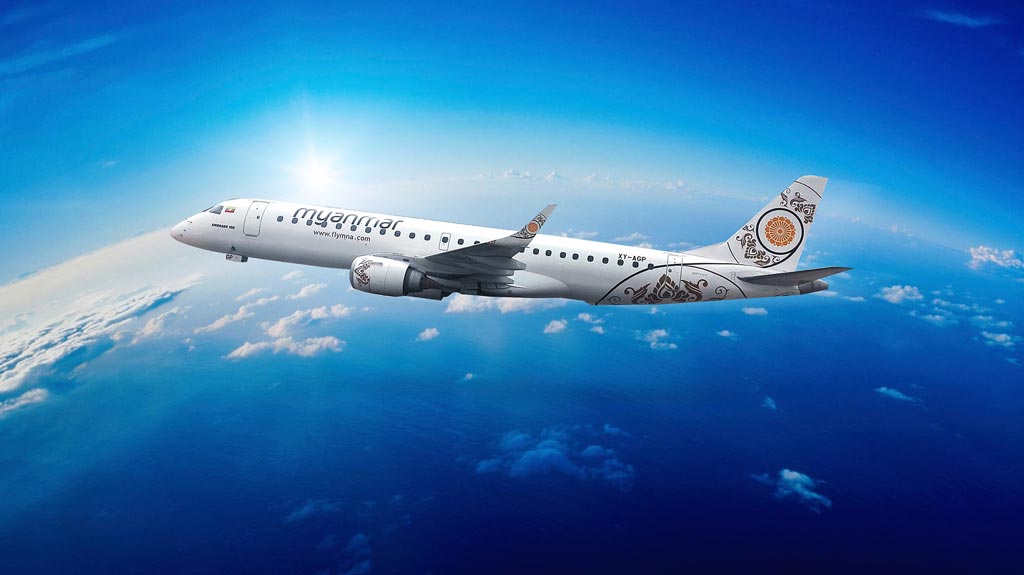 Details on the extent of Myanmar National Airlines' (MNA) losses, since it expanded its international operations, has emerged.
The national assembly's Joint Public Accounts Committee says the national carrier's losses have amounted to over 21 billion Burmese kyat (US$13.7 million) since the start of 2016, despite the airline growing revenue consistently over the same period. This is due to higher maintenance and employee costs, but also interest on loans taken out to purchase replacements for its older Fokker and ATR aircraft, it adds.
U Aung Min, the committee's deputy chair, says to become profitable, MNA will need to restructure and reduce its cost base, but also invest more in staff. He says when the airline was first established, there was no aim to be profitable because it was operating routes as a public service.
The auditor general's office says MNA in recent years took out large loans for the purchase of newer aircraft. This includes a US$54.3 million loan from China's Export-Import Bank to buy three Xian Aircraft MA60s, it adds.
MNA has grown its route network since 2015, adding international services to Hong Kong, Chengdu, Singapore, Bangkok, Chiang Mai and Phuket. This has helped grow the business, with year-on-year revenue up 34 percent in the 2017-2018 fiscal year, the auditor general adds.
Editor's comments
MNA has faced challenges with overcapacity in the domestic market as a result of too many domestic carriers. This led to severe price competition on some domestic routes. But the market has consolidated recently with the closure of Air Mandalay, Air Bagan and Apex Airlines.
On international routes, MNA faces strong competition from international carriers flying into the country.
MNA is positioned as a full-service carrier. Considering it has the benefit of offering both an international and domestic network, it should be doing better than it is.
Myanmar also has potential to become a very large airline market – with a population of 54 million people.
Edward Eng
Edward is based in Singapore. He writes stories on regional aviation across the Asia-Pacific region and has a background on covering socio-political issues. Edward holds a BA (Hons) in Philosophy, Politics and Economics from the University of Warwick in the UK.
Related posts
SUBSCRIBE TO OUR NEWSLETTER