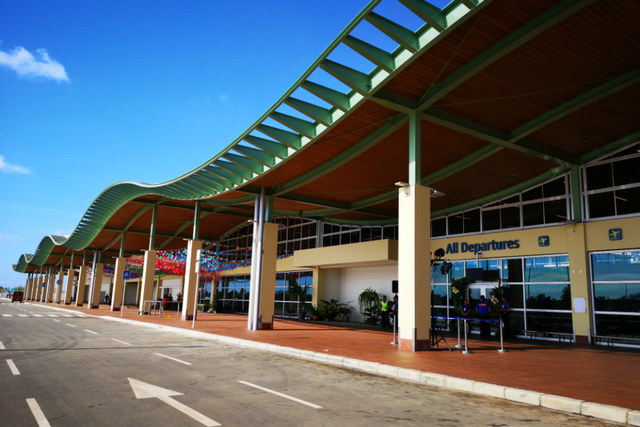 The Civil Aviation Authority of Philippines (CAAP) has opened a new airport on Panglao Island in Bohol province, replacing the nearby Tagbilaran Airport.
New Bohol International Airport is on Panglao Island, which is connected to the larger Bohol Island by bridge. It replaces the old Tagbilaran Airport that has already been closed down.
The old airport is in Bohol province's main city of Tagbilaran. Until the transfer, the airport had been bearing the strain of increased tourism to the province.
New Bohol International Airport was built to help meet tourism demand. CAAP officials told local media they expect arrivals to double to two million a year. Bohol province is known for natural attractions such as the famous Chocolate Hills, beaches and tarsier wildlife sanctuaries.
The airport has solar panels on its wave-shaped roof. CAAP says solar will provide a third of the airport's energy needs, eliminating 18 tons of carbon emissions a year.
In an interview with The Manila Bulletin, Department of Transport communications director Goddess Libiran says energy savings will be further supported by natural lighting and ventilation.  
The new airport is in the southwest corner of Bohol province, close to where many resorts are. 
But as Smart Aviation APAC has reported previously, relocating the airport southwest means those in the east of the province now have to travel further to get to the airport. The Chocolate Hills, for instance, are now over 70 kilometres away from a commercial airport. Beaches on the east coast also remain difficult to access for tourists.
The development of Ubay Airport in the east is a possible solution. In December 2017, Bohol Chronicle reported that bidding for the development of a terminal building and a 1.5km long runway at Ubay Airport had been set for early this year.
However, there have been no reports on this since then. This leaves New Bohol International Airport the only commercial airport in the province. 
Edward Eng
Edward is based in Singapore. He writes stories on regional aviation across the Asia-Pacific region and has a background on covering socio-political issues. Edward holds a BA (Hons) in Philosophy, Politics and Economics from the University of Warwick in the UK.
Related posts
SUBSCRIBE TO OUR NEWSLETTER