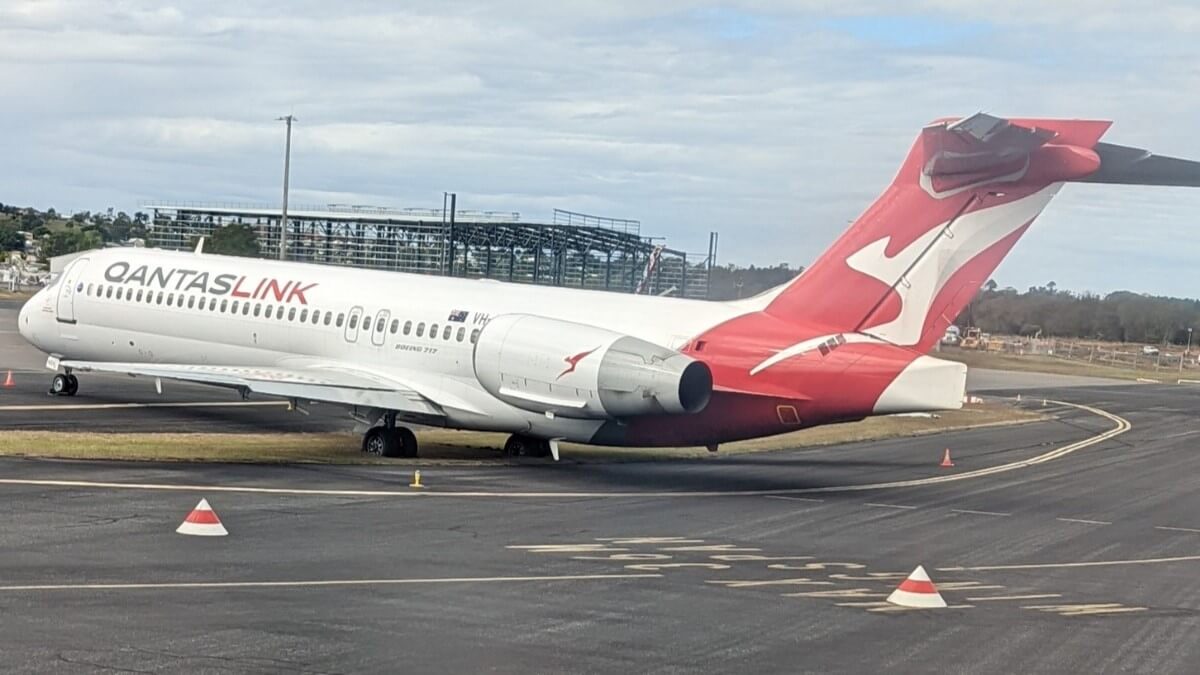 A QantasLink Boeing 717 veered off a taxiway, after arriving at Rockhampton Airport from Brisbane Airport yesterday, and became stuck.
The QantasLink Boeing 717, local registration VH-NXH, became stuck in soft ground adjacent to the parking apron at Rockhampton Airport last night, a QantasLink spokesperson tells Smart Aviation Asia Pacific.
The aircraft had landed normally and the pilot inadvertently guided the aircraft across soft ground while taxiing at low speed to the parking bay, becoming stuck just before the terminal, the spokesperson says.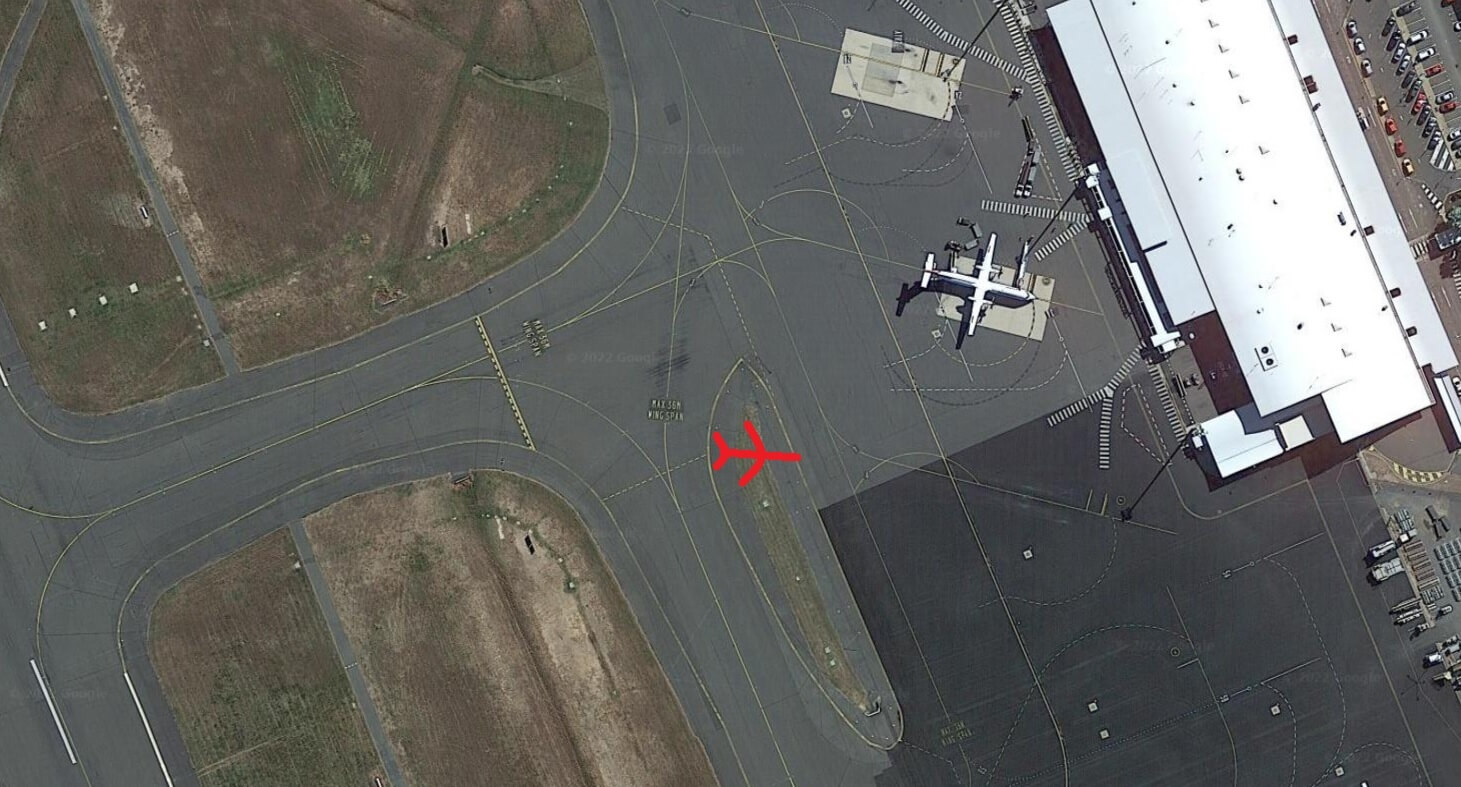 Approximate location of the stuck Boeing 717 based on pictures on social media (Source: Google Maps)
Passengers disembarked normally by stairs onto the tarmac, says the spokesperson. Passengers on the return flight leg to Brisbane were put on an alternative aircraft, resulting in a minor delay, adds the spokesperson.
The aircraft will be moved in the coming days, says the spokesperson, adding that the airline is investigating the cause and has reported the incident to the Australian Transport Safety Bureau.
Featured photo of VH-NXH stuck on soft ground from a taxiway excursion (Source: Dave Copland)
Related Stories:
Qantaslink Dash 8-400 Returns To Sydney For Emergency Landing Due To Hydraulic Failure (1 June 2022)
QantasLink Pilots Told To Do Training Following Landing Gear Incident (30 March 2022)
Australia's QantasLink Secures Final Regulated Queensland Route (7 December 2021)
Australia's QantasLink To Continue Serving Lord Howe Island (12 November 2021)
QantasLink To Compete Against Rex On More Routes (2 July 2020)
Davy Lim
Davy is based in Singapore. He is passionate about aviation and has flight experience in various single engine piston aircraft, gliders and seaplanes from his time in the United States. Davy holds a BA in Economics from the State University of New York in Buffalo.
Related posts
SUBSCRIBE TO OUR NEWSLETTER