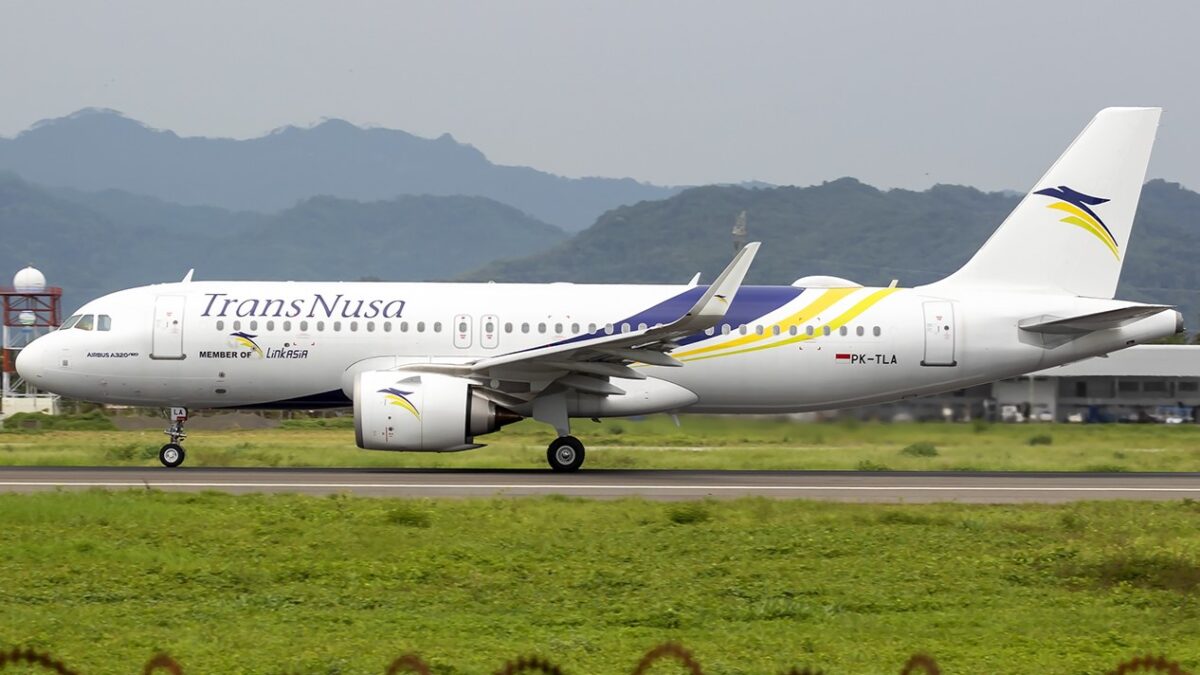 Indonesia carrier TransNusa has postponed the launch of operations to October from July due to delivery delays of Airbus A320ceo aircraft.
Bayu Sutanto, TransNusa managing director, tells Smart Aviation Asia Pacific the airline plans to launch commercial services in early October, with its focus now on recertifying its air operator's certificate (AOC).
Smart Aviation Asia Pacific previously quoted Sutanto in late April as saying TransNusa aimed to launch operations in July after receiving two A320ceo aircraft slated to arrive on 17 and 24 May respectively.
TransNusa is still waiting on the delivery of the two Airbus A320ceo aircraft that are now expected at end of July and mid-September respectively, he says.
The deliveries were delayed due to technical reasons, he adds.
TransNusa plans to register its AOC with three Airbus A320s in its fleet before commercial flights start, he says.
TransNusa received one Airbus A320neo in December. All three aircraft are leased from China Aircraft Leasing Group (CALC).
TransNusa also plans to add Commercial Aircraft Corporation of China (COMAC) ARJ21 aircraft. Chinese media has published pictures of an ARJ21, in TransNusa's livery, undergoing pre-delivery tests flights in Shanghai, the city where the aircraft is manufactured.
Sutanto says timing of ARJ21 deliveries depends on when the A320 fleet is operational.
Picture Source: Panji Anggoro
Related Stories:
Indonesia's TransNusa Aims To Fly This July (22 April 2022)
Indonesia Reportedly Validates Chinese Type Certificate of China's ARJ21, Aircraft To Start Flying There As Early As August (12 February 2022)
Indonesia's TransNusa Poised To Receive Its First Comac ARJ21 (23 December 2021)
Davy Lim
Davy is based in Singapore. He is passionate about aviation and has flight experience in various single engine piston aircraft, gliders and seaplanes from his time in the United States. Davy holds a BA in Economics from the State University of New York in Buffalo.
Related posts
SUBSCRIBE TO OUR NEWSLETTER