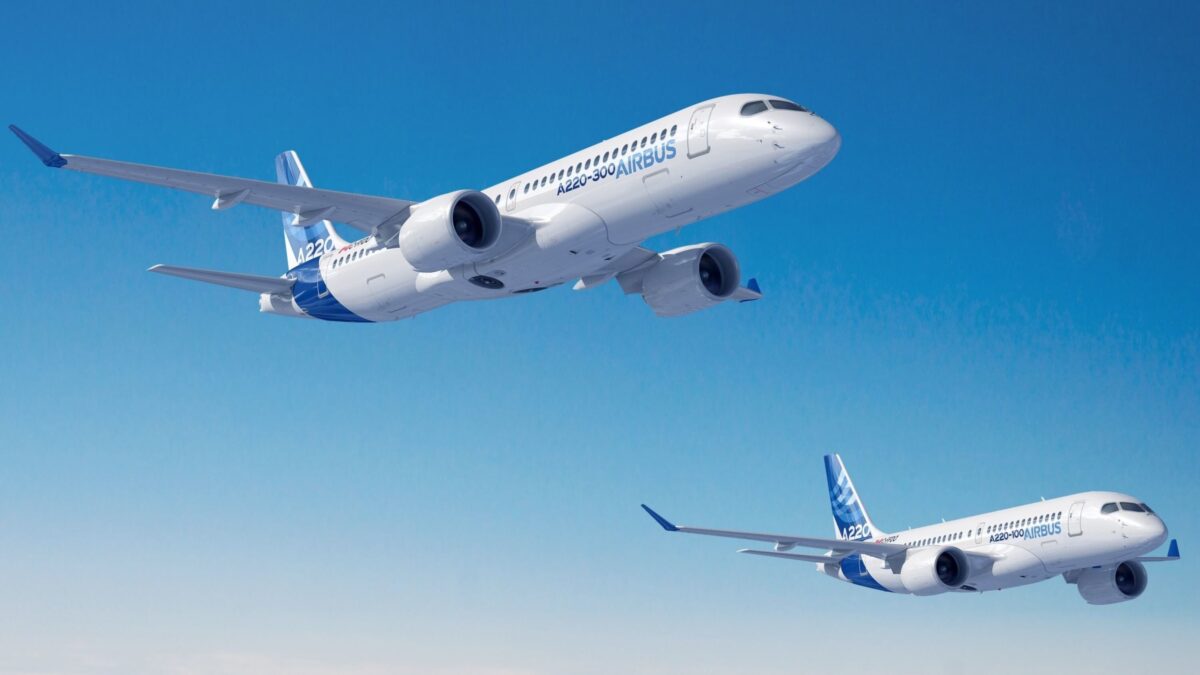 Airbus is marketing its A220 aircraft to Chinese airlines, seeing potential in non-stop short haul markets in western China.
Airbus has just held an event in China to promote the Airbus A220 for short-haul flights and plans to tap the market potential in western China, reports state-owned newspaper China Daily.
Airbus says it has been speaking with small and medium-sized Chinese airlines for the purchase of its A220 aircraft, the report says.
Aviation industry experts consider the A220 suitable for flights in western China and to second-tier cities in eastern China, the report says.
The A220 is suitable for providing direct flights for short-haul domestic markets in smaller cities, Civil Aviation Management Institute Of China professor, XieLi, tells China Daily.
Airbus has yet to receive the airworthiness certificate for the A220 from the Civil Aviation Administration of China (CAAC), says the report.
Airbus aims to increase the monthly production rate of the A220 to 14 aircraft from six by 2025, it says.
The procurement value of A220s in future is expected to account for about 40% of the total procurement value of Airbus in China, says Airbus head of flyable procurement in China and east Asia, Yang Xiaoyu, to local media.
The A220's 110-150 seat capacity fills a gap between the 90-seat Commercial Aircraft Corporation of China (COMAC) ARJ21 and the 158-168 seat COMAC C919, he says.
Picture Source: Airbus
Related Stories:
Airbus Steps Up Marketing Of A220 In China (12 August 2021)
Regional Aircraft Needed to Develop China's Regional Routes (20 November 2020)
Davy Lim
Davy is based in Singapore. He is passionate about aviation and has flight experience in various single engine piston aircraft, gliders and seaplanes from his time in the United States. Davy holds a BA in Economics from the State University of New York in Buffalo.
Related posts
SUBSCRIBE TO OUR NEWSLETTER