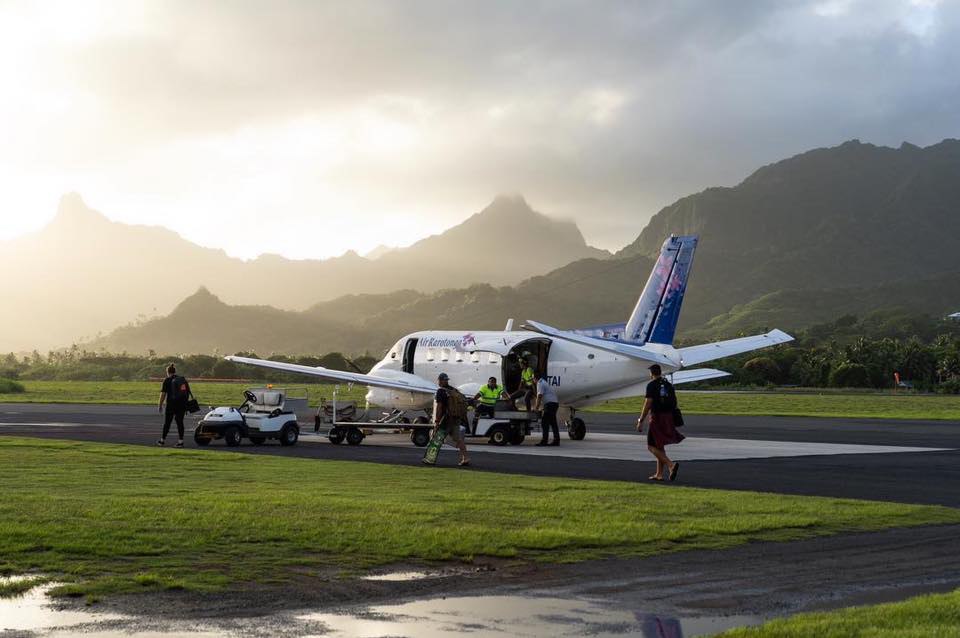 Air Rarotonga, which flies inter-island services in the Cook Islands, is in the midst of a fleet modernisation as it prepares to receive delivery of another Saab 340B+ turboprop.

The South Pacific airline received the first of two Saab 340B+ aircraft from Japan Air Commuter, as well as ramped up charter and medevac operations on its Cessna Citation II business jet last year, says Air Rarotonga CEO Ewan Smith.

The 34-seat Saab 340B+ aircraft were bought through Maine-based C&L Aerospace. Their main advantages over Air Rarotonga's previous 340A model aircraft are the newer GE CT7-9B engines and larger tailspan, which provide better hot and high performance.

Air Rarotonga flies the Saab 340B+ from mainly from Rarotonga to Aitutaki, the Cook Islands' second largest population centre. Aitutaki has a population of under two thousand and lies 264km north of the airline's base in Rarotonga.

Smith says Air Rarotonga also owns two 15-seat Embraer EMB-110P1 Bandeirantes, which fly passengers and cargo to crushed coral airstrips on smaller islands such as Manihiki and Mangaia. These routes function as a public service and typically fly in a 10-seat configuration to maximise loads, he adds.

The airline has no plans to replace the Bandeirantes even though they are about 30 years old, Smith says. The 15-seat size is currently ideal for low-traffic routes, and the aircraft are well-supported by Embraer despite their age, Smith adds.

Smith says resort tourism, which is the Cook Islands' main industry, is mostly confined to the main islands of Rarotonga and Aitutaki. This drove the airline to add the additional Saab 340B+ as well as the Cessna Citation jet, which Smith adds is poised to take on more charter work.

Cook Islands visitor arrivals are near an all-time high of almost 200,000 a year, says Smith. While the island nation has seen steady increases since 2013 and more visitors coming from as far as the US and Europe, Smith says further growth depends on whether the hospitality industry can keep up.

"Right now, I get the feeling that there just aren't many new projects coming up," Smith says.
Picture credit: Air Rarotonga
Edward Eng
Edward is based in Singapore. He writes stories on regional aviation across the Asia-Pacific region and has a background on covering socio-political issues. Edward holds a BA (Hons) in Philosophy, Politics and Economics from the University of Warwick in the UK.
Related posts
SUBSCRIBE TO OUR NEWSLETTER