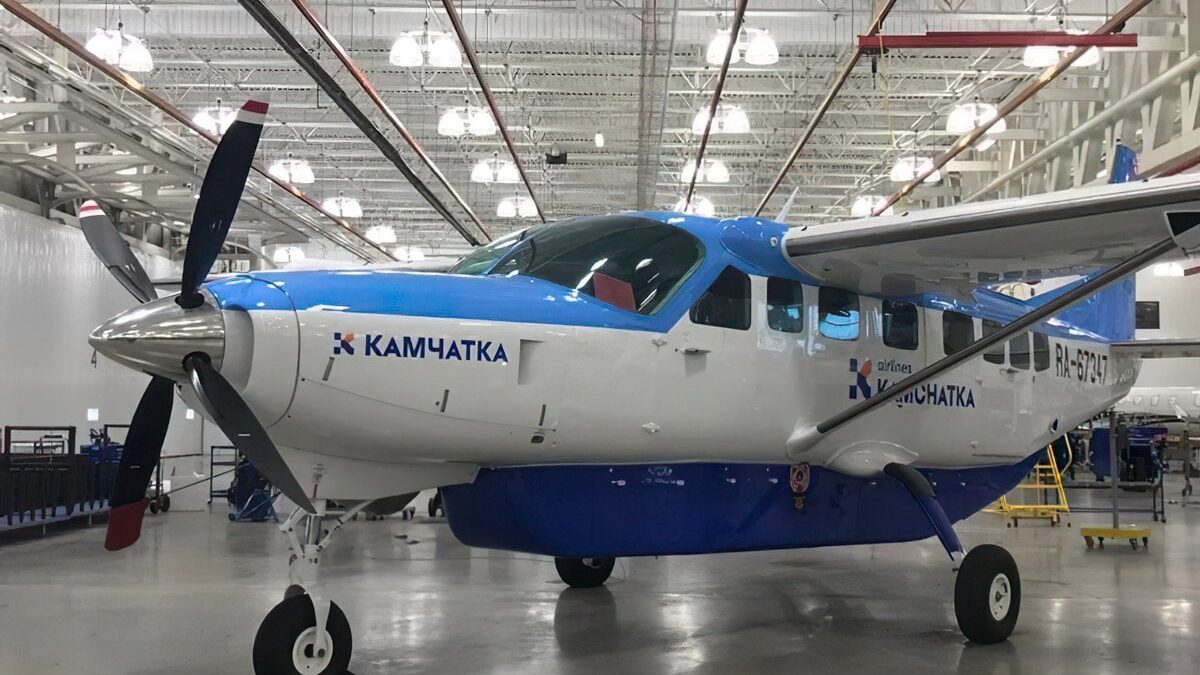 Kamchatka Airlines, in far eastern Russia, is ceasing operations, because the lease on its only aircraft, a Cessna Grand Caravan EX 206B, has expired and its contract for three more Caravans has been terminated, because Cessna refused to deliver the aircraft to Russia.
The operation is being shuttered due to a lack of aircraft and options for substitution, says the press agency for eastern Russia's Kamchatka Peninsula region where the carrier is based.
There are no aircraft similar to the Caravan being produced in Russia yet, it adds.
Kamchatka Airlines had leased its Caravan from a Russian company but the lease expired in March and the aircraft has since been returned, says the press service. It had signed at the end of 2021 a contract to lease three Caravans for 12 years through lessor State Transport Leasing (GTLK), it adds.
GTLK says deliveries were planned for 2022's first half, with an option for another nine aircraft for delivery in 2023-2027, but the deal was scrapped because Cessna Aircraft refused to deliver the aircraft.
Western companies are prohibited from exporting to Russia due to Russia's invasion of Ukraine.
Kamchatka Airlines, based at the Elizovo airport in Petropavlovsk-Kamchatskiy received an air operator certificate in August last year and started operating after that.
Kamchatka intended to provide affordable flights within the region and develop tourist destinations on the peninsula, says Alexander Steblin, general director Kamchatka Airlines told Russia's Interfax news agency. It planned to develop sightseeing routes and provide transport, postal, cargo and sanitary flights, he says.
Featured picture shows one of the three Cessna Grand Caravans that were to be delivered from BizavNews.ru
Related Stories:
Russia Testing Domestically-Developed PD-8 Engine For Sukhoi Superjet (17 May 2022)
Aero Mongolia Suspends Flights To Russia (15 March 2022)
Russia Plans To Build Another Airport In The Kuril Islands Archipelago (21 October 2021)
Russia's Aurora Airlines To Add New Baikal Utility Aircraft (12 October 2021)
Davy Lim
Davy is based in Singapore. He is passionate about aviation and has flight experience in various single engine piston aircraft, gliders and seaplanes from his time in the United States. Davy holds a BA in Economics from the State University of New York in Buffalo.
Related posts
SUBSCRIBE TO OUR NEWSLETTER