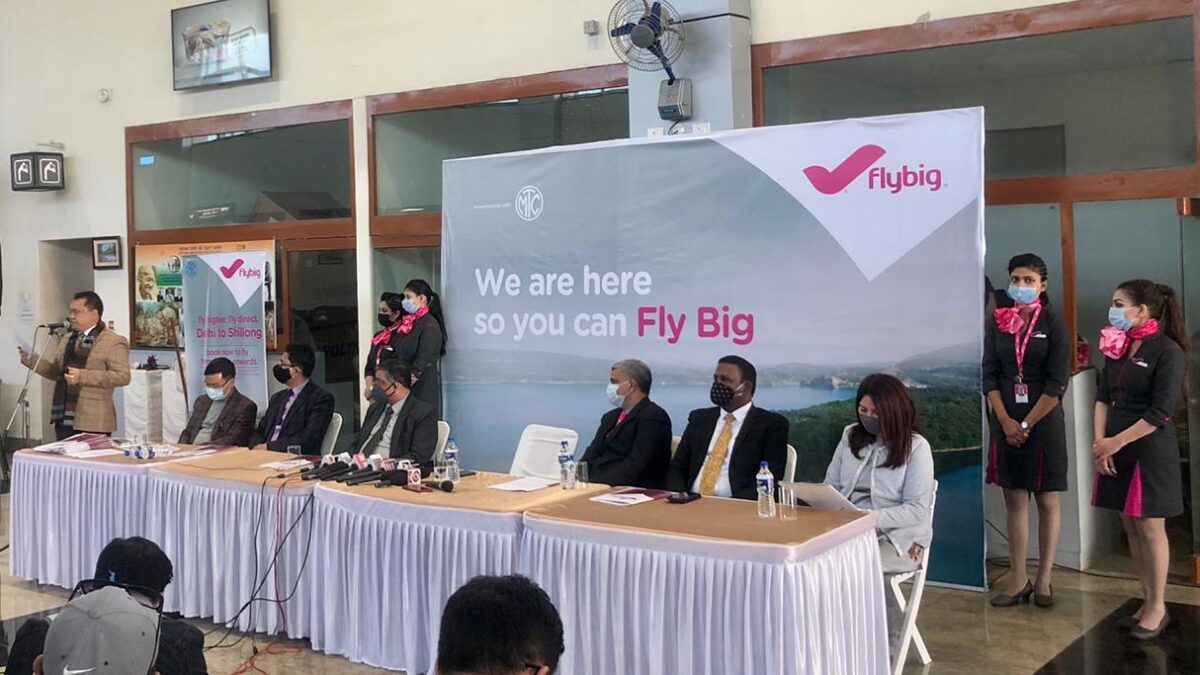 Indian regional airline Flybig Airlines has received its air operator's certificate (AOC) and begun selling flight tickets.
Flybig has published on its website its schedule for 2021's first quarter and begun selling tickets for flights starting 3 January between four cities in central India: Ahmedabad, Indore, Bhopal and Raipur. The startup recently received its AOC from the Indian civil aviation authority, local reports say, citing Flybig founder Sanjay Mandavia.
The airline has one ATR 72-500 and is due to receive a second ATR 72-500, they add.
Prior to launching scheduled operations using its ATRs, it says it recently completed some charter flights between Delhi and Shillong, in the northeast Indian state of Meghalaya, using a De Havilland Canada Dash 8-400 wet-leased from SpiceJet. It says it plans to launch a scheduled twice-weekly service on the route on 4 January.
T-528
Today, #AAI's #ShillongAirport made a significant presence in #Aviation map.
The inaugural flt by @flybigairlines connecting #Meghalaya with Delhi greeted with customary water salute.
Flight inaugurated by Hon'ble Minister of Transport🙏@AAI_Official @aairedner @prnerghy pic.twitter.com/HePbTwr9Tw

— AAI Shillong Airport (@aaishillong) December 21, 2020
Local reports, citing Flybig CEO Srinivas Rao, say the airline's northeast India network will be its second major market. Flybig will operate a mix of commercial and UDAN flights from Assam state capital Guawahati to: Imphal, Aizawl and Tezpur, which are regional cities in northeast India, he adds.
UDAN is the Indian government's regional connectivity scheme, where airlines are given government subsidies – such as viability gap funding and tax concessions – in exchange for operating under-served domestic routes. Flybig has already won a three-year UDAN tender for the Delhi-Shillong service, Rao says.
He says the airline plans to also operate from Bhopal, in its central India network, to tier-three cities such as Bilaspur and Satna. It is in talks with Hindustan Aeronautics to buy four Indian-made Dornier 228 aircraft, he adds.
Photo: Government of Meghalaya
Edward Eng
Edward is based in Singapore. He writes stories on regional aviation across the Asia-Pacific region and has a background on covering socio-political issues. Edward holds a BA (Hons) in Philosophy, Politics and Economics from the University of Warwick in the UK.
Related posts
SUBSCRIBE TO OUR NEWSLETTER