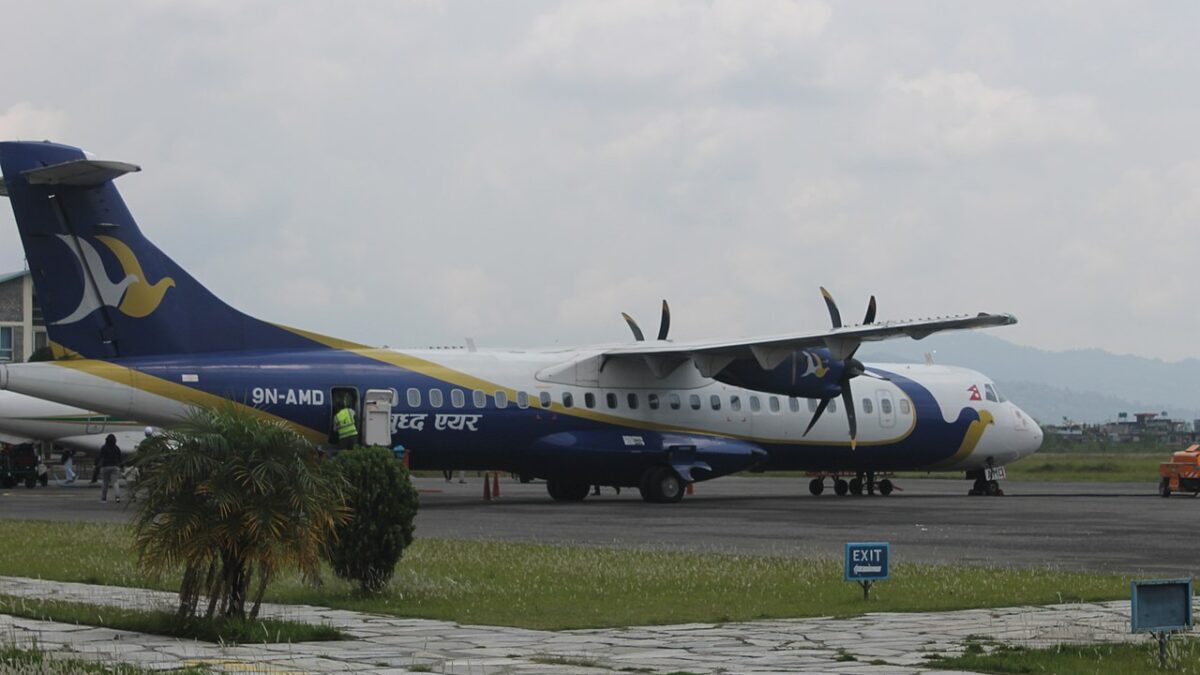 Nepal's Buddha Air will be expanding its trunk route capacity with two additional ATR 72-500s next year.
The two additional turboprops are being bought from an undisclosed UK-based company with financing from a Nepalese bank, Buddha Air marketing, sales and ground handling director Rupesh Joshi tells Smart Aviation APAC. The first aircraft is likely to arrive around 18 January while the second's delivery date is less certain but could be sometime in March, he adds.
The two ATR 72-500s will be used to expand capacity on the airline's existing routes between 13 domestic destinations in Nepal, Joshi says. He says demand has almost reached pre-COVID-19 levels and aircraft movements are only down slightly, though partly because Buddha Air stopped its sole international service to Varanasi in Uttar Pradesh, northern India.
All the airline's aircraft are flying and passenger loads are nearly 95% despite the precipitous drop in foreign arrivals, Joshi says. There are no other airports the ATR 72-500 can fly to in Nepal but the additional capacity from the two ATRs will likely absorb the strong domestic demand, especially as COVID-19 recedes, he adds.
Once the two aircraft arrive, Buddha Air's fleet will comprise 15 ATR 72-500s, three ATR 42-320s and two Beechcraft 1900Ds.
The ATR 42-320s and Beechcraft 1900Ds are mainly used for sightseeing tours in the Himalayan mountains. Joshi says demand for these flights is down – because of the absence of foreign tourists – but Buddha Air has received a good response from local tourists through promotions such as one-for-one Mount Everest sightseeing flights.
Photo: Pilotdapan/Wikimedia
Edward Eng
Edward is based in Singapore. He writes stories on regional aviation across the Asia-Pacific region and has a background on covering socio-political issues. Edward holds a BA (Hons) in Philosophy, Politics and Economics from the University of Warwick in the UK.
Related posts
SUBSCRIBE TO OUR NEWSLETTER