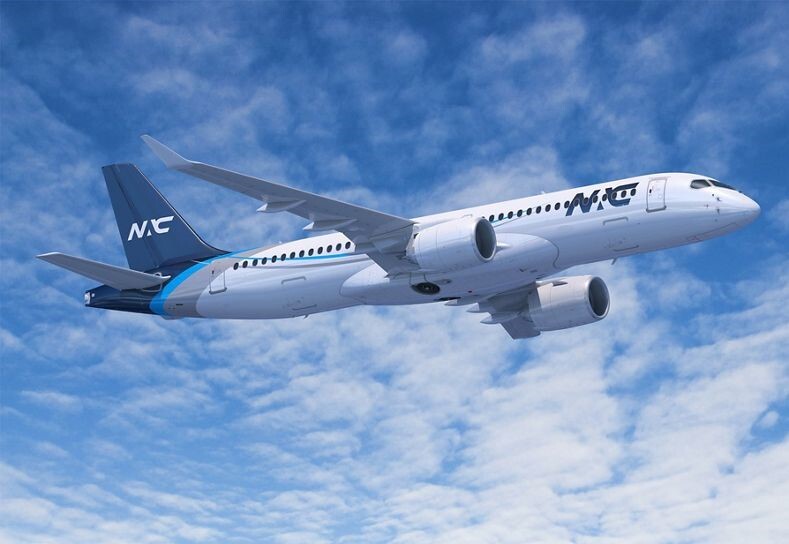 Nordic Aviation Capital (NAC), the world's largest lessor of regional aircraft, has reported a US$2.36 billion loss, due largely to a write down in the value of its aircraft assets, and it has outlined a plan to restructure its debt obligations, which involves creditors turning debt into equity in the business.
The company says in a statement its creditors have agreed to the plan that "envisages a comprehensive restructuring of its debt obligations – including converting a substantial amount of the group's debt into equity – and the company raising US $300 million in additional capital through a new equity rights offering, and a new US$200 million revolving credit facility."
"The framework [plan] remains subject to the finalization of detailed terms, the formal approval processes of the various parties and implementation," it adds.
The company says in the 12 months ending 30 June 2021 it lost US$2.36 billion.
NAC says lease revenue during the period fell 15% year-on-year to US$642 million.
The company "generated cash flow from operations of US$225 million and made investments of US$98 million for the year," it says, adding that "it closed the fiscal year with US$233 million in unrestricted cash."
It attributes the loss to "material impairments of aircraft and other intangible assets combined with the impact of COVID-19 on the business throughout the year."
It says during the fiscal year it entered into agreements for short-term rental deferrals with 25 customers on over 100 leases.
NAC vice chairman and chairman of NAC's restructuring committee, Justin Bickle, says: "Throughout its 30-year history, NAC has had a fundamentally high performing, profitable business and a strong liquidity position, but like all players in the aviation sector, was not immune to the massive impact of the COVID-19 pandemic and the prolonged recovery period."
"We are confident that the restructuring contemplated by the framework [plan] will be the best and most efficient path for NAC to achieve a successful financial restructuring," he adds.
Editor's comments: NAC has suffered financially because it was heavily exposed to some of the airlines that have gone into administration as a result of the pandemic. German regional carrier LGW Luftfahrtgesellschaft Walter, which had a fleet of 15 Dash 8-400 aircraft, went into voluntary administration in April 2020. Its entire fleet was leased from NAC.
NAC was also the largest lessor to UK regional carrier Flybe, accounting for 18 of Flybe's 54 aircraft. Flybe entered administration in March 2020.
It also had four aircraft on lease to Ireland's CityJet which got into financial difficulties last year resulting in the Irish High Court appointing KPMG to formulate a scheme of arrangement with the airline's creditors.
In addition, NAC had four aircraft on lease to Ireland's Stobart Air which ceased operations in June of this year.
The lessor was also impacted by Air Mauritius which went into administration in April 2020 with two of its three ATR 72-500s on lease from NAC.
In Asia, NAC has been impacted by Garuda Indonesia which announced, unilaterally, that it was returning its 12 Bombardier CRJ1000s on lease from NAC before the leases are due to expire, a move NAC immediately contested.
Garuda also announced that it is returning eight of its 19 ATR 72s. NAC is the biggest ATR lessor to Garuda.
NAC's founder and a major shareholder is Danish billionaire Martin Møller Nielsen. But in 2015 Swedish investment company EQT and Danish investment company Kirkbi bought into NAC followed by the Singapore Government's investment fund GIC in 2019. Kirkbi is the investment arm of the Kristiansen family, the Danish family behind The Lego Group.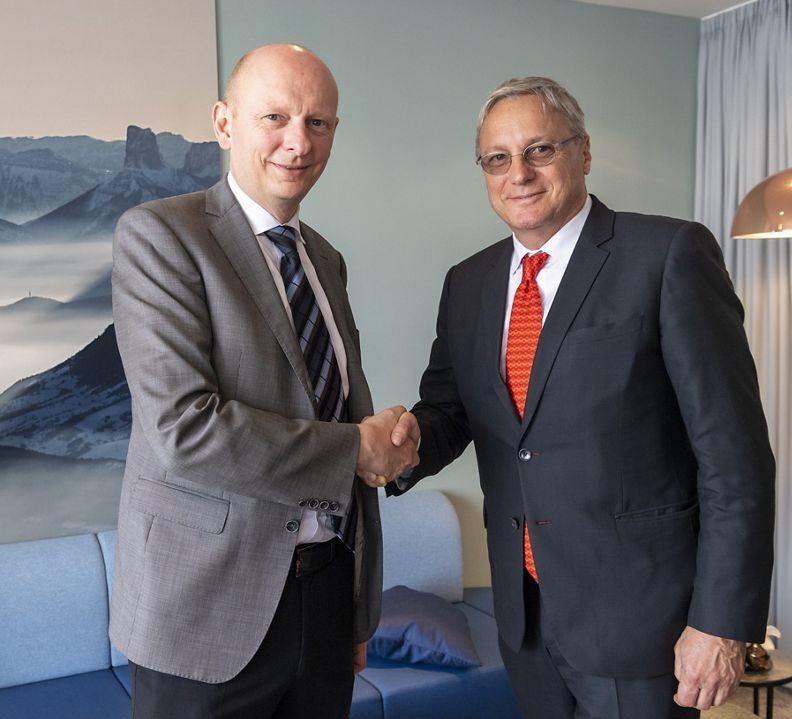 Picture, from Airbus,  shows Martin Moller Nielsen (left) shaking hands with Airbus chief commercial officer Christian Scherer in late 2019 when the lessor signed a firm order for 20 Airbus A220 aircraft.
Related posts
SUBSCRIBE TO OUR NEWSLETTER