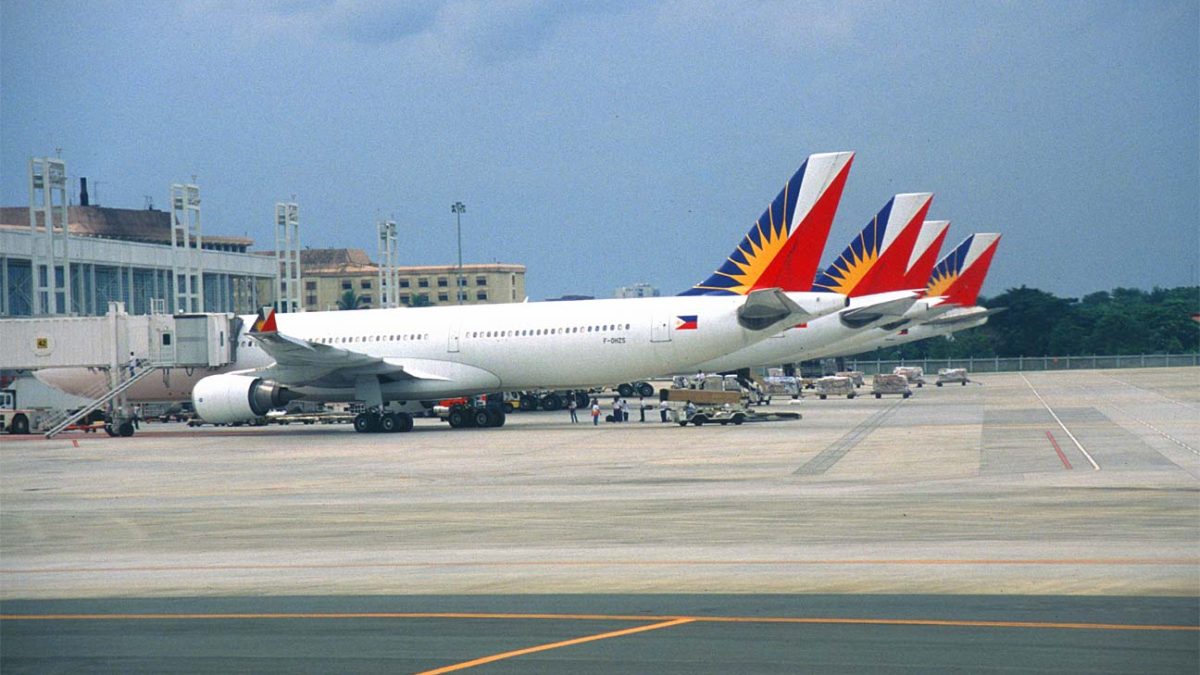 New International Gateways Key To Philippine Regional Aviation
Leithen Francis, 7 Sep 2017
5 min

read
Slot constraints at Manila International Airport means that operators of turboprop aircraft need to develop more regional routes from alternative hubs in the Philippines such as Clark.
So says Iren Dornier, co-founder and director of Philippine carrier Seair International, who helped to pioneer many of the smaller domestic tourist routes in the Philippines, particularly those in Palawan. He is also the grand-son of German aircraft designer Claude Dornier.
Dornier says there is good opportunity for 19-seat turboprop aircraft in the Philippines, but operators need to be flexible and look to develop hubs in Clark, Subic Bay and Cebu so as to bypass the problem of slot constraints in Manila.
He also says it is important for turboprop operators to team up with international airlines flying into these alternative airports.  International airlines flying into Clark include: Emirates, Qatar, Scoot, Jin Air, Asiana and AirAsia.
"If someone were to have two to three turboprop aircraft and were to provide individual charter flights out of Clark connecting to the tourist island destinations, I think there would be a market for it," says Dornier.
"But this market [opportunity] needs to be developed. Someone has to come up with a few aircraft and promote this kind of business opportunity."
"I think it is not a price issue so much. If the passenger pays US$100 or US$150 to get to the resort, that is almost of secondary importance, especially for an international arriving passenger," he adds.
Dornier says the Dornier 228 is an aircraft that is ideally suited for such a mission.
Philippine operator Island Aviation Inc. (formerly Soriano Air) flies Dornier 228s from Manila to the high-end island resort of Amanpulo that the airline's parent company, A. Soriano Corporation, owns.
"Island Aviation Inc. has been known as a very safe operator for a long time. They love the Dornier 228 product. Everybody loves the product. I also had two Dornier 228-100s and I loved to fly them," says Dornier who has a commercial pilot's license.
"I love to fly it, because it is a hands-on aircraft. It feels really beautiful on the flight control. It is really a nice aircraft to fly. It is a pilot's aircraft," he says.
Origins of Dornier in the Philippines
Iren Dornier decided to live in the Philippines, because he had an ambition to start his own airline and could see there was an opportunity to start an airline there connecting the island resorts.
Here's an excerpt from our interview with Iren where he tells, in his owns words, the story about how he came to the Philippines in the 1990s and ended up starting his airline there.
"I was a flight instructor in the US and loved flying. I had the idea that I wanted to start an airline or do some bush flying in other countries. I had a business trip with my brother to Hong Kong after which we intended to visit Thailand. But we could not get a flight to Thailand and the only flight available was to the Philippines. I had heard about the Philippine island of Palawan, so I went to Palawan with my brother and fell in love with the country and thought this would be nice."
"Shortly after that trip we received an invitation to be part of a tourist resort, which at that time was called Club Noah Isabelle (now called El Nido Resort Apulit Island). We and some other people invested some money into the resort and out of this resort we started the airline, Seair Inc, using Dornier Do-28 aircraft. We basically established the airline to cater to Palawan. We were the only ones serving those airports with short runways, such as El Nido and Busuanga. We were really [pioneer] developers at that time."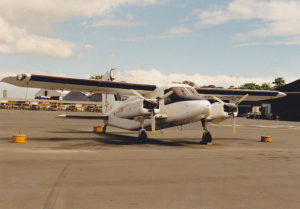 "We chose the Do-28 because it was a very cheap opportunity. Those aircraft were being phased out from the German military. We were lucky at the time with the Civil Aviation Authority of the Philippines. There was a competent guy who looked into the Do 28D [military variant] versus the Do 28 [civil variant] and found that the differences were so minimal that they could consider the existing civil type certificate. They allowed us to operate in the Philippines with the 28D."
"The 28D and 28 was literally the same aircraft with no military numbers on the parts. It was an opportunity. I did not have any big amount of money to start an airline. But we proved to be quite successful in those years by starting very simple. That said, we would have loved to have started our operation with a Dornier 228."
Editor's note:
Iren and his business partner Nick Gitsis continued to develop the airline Seair Inc. The carrier moved into larger turboprops as well as Airbus A320s. It was flying domestically and internationally, but then was sold in 2012 to Singapore's Tiger Airways Holdings. The new owner ran the carrier for a couple of years before selling it to Cebu Pacific Air, which promptly re-branded the airline.
Iren, Gitsis and some Philippine investors have since established Seair International which is their new airline. It is primarily focused on international passenger air charters and domestic cargo.
Leithen Francis
Leithen is based in Singapore and has over 17 years' experience working for news organisations. He is the former deputy Asia editor of Flightglobal and the former Asia editor of Aviation Week. Leithen has a BA in journalism from RMIT University in Melbourne, Australia.
Related posts
SUBSCRIBE TO OUR NEWSLETTER