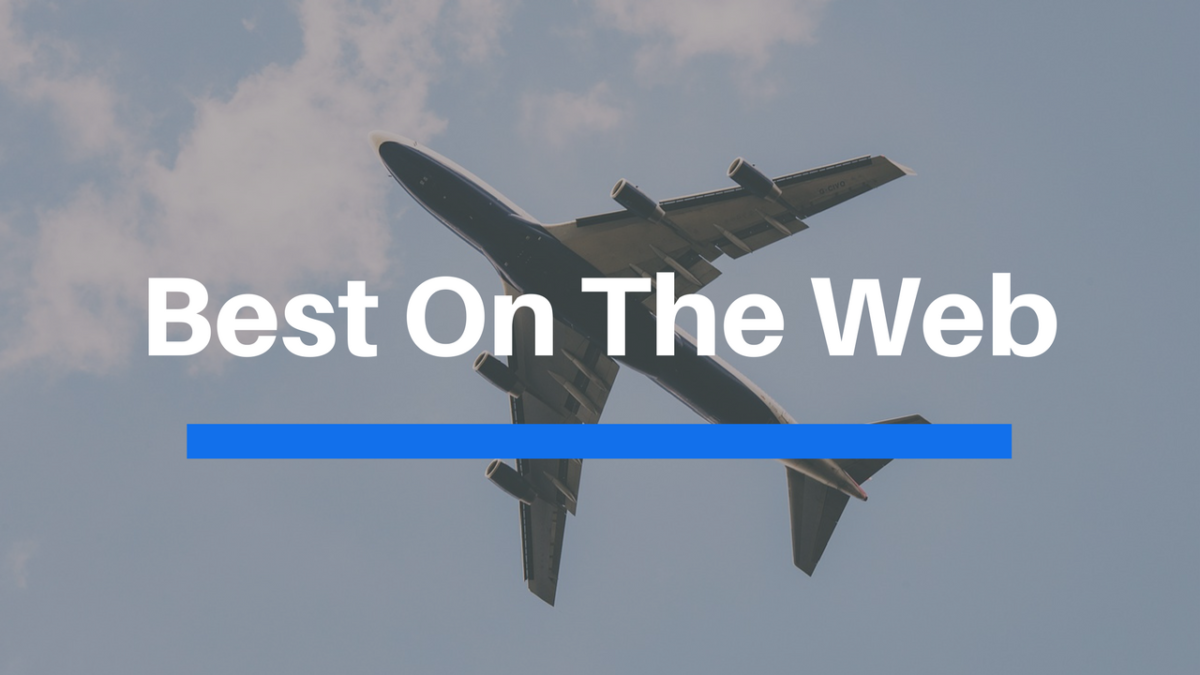 Here's a round-up of interesting aviation news that include Thailand's Khon Kaen Airport, Malaysia's Prima Air, Jakarta Airport, Letung Airport and XpressAir.
1. Thailand's Khon Kaen Airport Undergoing Expansion
Source: Bangkok Post
Thailand's Department of Airports has announced plans to start building a new terminal next year for northeast Thailand's Khon Kaen airport.
The development, due to be completed by 2021, will double the airport's annual passenger capacity to 5 million from 2.4 million presently, the department's director general Darun Sangchai tells Bangkok Post. The airport is forecast to have 1.8 million passengers this year.
The airport's manager, Atthaya Lapmak, says they are also looking into making Khon Kaen an international airport, which would involve installing customer, immigration and quarantine (CIQ) facilities.
He also says talks are underway with airlines in Laos with regards to the possibility of launching services linking Khon Kaen to Vientiane and Luang Prabang in Laos.
Editor's Comment: 
There are strong social and historical links between northeast Thailand and Laos because the north-eastern part of Thailand borders Laos and this part of Thailand used to be part of Laos.
Flights between Khon Kaen and Luang Prabang and Vientiane would be 391km and 173km respectively. Such short sectors are ideal for turboprop aircraft. Allowing Khon Kaen to become an international airport would allow it to become an international gateway into northeastern Thailand and neighbouring Laos.
Udon Thani is currently the main international gateway for north-eastern Thailand, but the airport has not had much luck getting international carriers to fly there. Based on the flight schedule, on the airport's website, there are no international flights to Udan Thani other than some cargo flights operated by Thai carrier K-Mile. Khon Kaen may prove to be more popular with international tourists.
2. Malaysia's Prima Air To Serve Redang Island
Source: The Sun Daily, The Star
Malaysian charter operator Prima Air plans to operate charter flights linking Kuala Lumpur to Redang Island, filling the void left by Berjaya Air which has withdrawn from the route.
Berjaya Air was serving the route because its sister company Berjaya Hotels & Resorts has two resorts on the island. Berjaya Air withdrew, because the runway at Redang is only 1,050m-long, too short for its 70-seat ATR 72s. To land the ATR 72 at Redang, Berjaya Air had to limit the number of passengers on board to 40 even though its 70-seat aircraft. Such payload restrictions made the service economically unviable.
Prima Air, meanwhile, has announced a tie-up with Berjaya Hotels & Resorts and says it plans to offer affordable air fares to the island using its single-engine Cessna Caravan aircraft. The Caravan is a much smaller aircraft, so it can land on the shorter runway.
3. Third Runway at Jakarta Airport Faces Problems
Source: The Jakarta Post
The operator of Jakarta's main international airport, Soekarno-Hatta International Airport, has disclosed that it is encountering problems buying the land needed for construction of a third-runway.
The local land owners are refusing to sell, arguing that the price that the airport operator is offering for the land is too low.
Editor's Comment:
A third-runway for Soekarno-Hatta International Airport is needed urgently because the airport is already operating above its design capacity. The fact that it is going to take several years before a third runway is built and operationally ready, means the authorities really need to look at opening up other airports in Jakarta for international commercial operations.
Jakarta's Halim Perdanakusuma International Airport is already open to commercial aviation, but this airport too is nearing capacity. Therefore, there needs to be a third option. One solution could be to open up Jakarta's Pondok Cabe Airport to international commercial flights for turboprop aircraft. This is something that the airport's operator is already planning to do. But in light of the problems with development of the third runway at Soekarno-Hatta, development of Pondok Cabe should be fast-tracked.
Pondok Cabe would be a very convenient airport for those needing to get in and out of southern Jakarta.
4. Runway Extension for Letung Airport in Indonesia's Anambas islands
Source: The Jakarta Post
The Anambas islands, in Indonesia's Riau province, are some of the most beautiful islands in Asia, with white sandy beaches and pristine coral reefs.
But the tourism potential of these island has yet to be fulfilled because, even though the islands are a short distance from Singapore, there are no international air services to the islands. There is also very limited domestic air connectivity, as this article in the Jakarta Post points out.
It says the local authorities are hoping the upgrade the runway at Letung Airport will lead to more air services, as currently the airport only has one flight a week – a flight from Tanjung Pinang to Letung Airport operated by Susi Air.
The runway is being extended to 1430m from 1200m with works due to be completed in the coming weeks.
Editor's Comment:
The runway length is not the problem. There are many turboprop aircraft that can land on 1,200m-long runways. For tourism to take off in the Anambas islands, the airport needs to be open to international air traffic. The airlines that decide to operate there, also need to invest in destination marketing, as they are launching – after all – a new destination. Many people are not aware of the Anambas islands, so marketing is key.
Rather than launch services to the Anambas islands with larger aircraft, it may make more sense to begin with smaller turboprop aircraft to build frequency and offer a more convenient service to passengers.
The distance from Singapore to the Anambas islands' Letung Airport is only 276kms, an ideal route for turboprop commuter aircraft.
5. Xpressair Launches New Air Service To Indonesia's Anambas Islands
Source: DetikTravel
Indonesian carrier Xpresssair has launched a twice-weekly service from its hub in Tanjung Pinang to Matak island in the Anambas Islands using Dornier 328 aircraft.
The airline's president director, Henny Kurniawan, says the Anambas islands are a relatively isolated part of Indonesia where there was a real need for air services. She says people in the Anambas Islands have had to spend 10-12hrs by boat to get to a major city.
The new air service means people in the Anambas islands – needing medical treatment, for example – can now get to a major city more easily. She also says the new air service will help to develop tourism.
Leithen Francis
Leithen is based in Singapore and has over 17 years' experience working for news organisations. He is the former deputy Asia editor of Flightglobal and the former Asia editor of Aviation Week. Leithen has a BA in journalism from RMIT University in Melbourne, Australia.
Related posts
SUBSCRIBE TO OUR NEWSLETTER